A planner to dominate Angliss Open Day!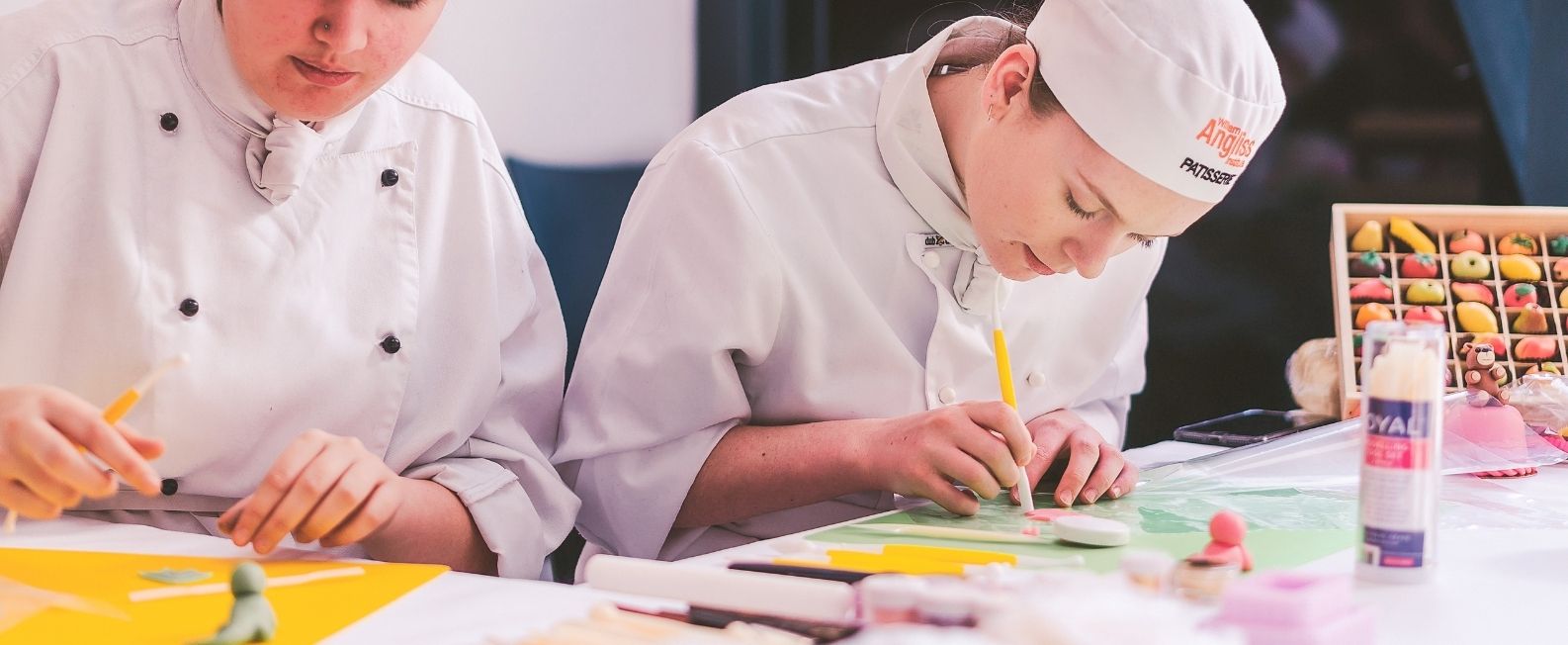 First things first, if you haven't registered for our online Open Day, do it now - we'll wait! Once you register, you'll be in the running to win a $100 gift voucher from your favourite outlet. An easy way to score yourself a new fit or a week's worth of treats for home.
To start your Open Day experience on the right foot, you should check your schedule for the day. Make a note of when your information sessions start, and if you have overlapping sessions, don't worry; these sessions are available on-demand throughout the day. Each information session will cover everything you need to know, from course information to career outcomes. We're also wrapping up every information session with a live Q&A with alumni and students, where we will discuss unique Angliss experiences, study tips and how to secure the perfect opportunity during your time at Angliss and after! You'll be able to picture your life at Angliss, from wherever you are.
Course information, check. Get the scoop about life at Angliss and how to start building the career of your dreams? Check and check!
Up next, we have exclusive masterclasses for those of you who are inspired and excited about a career in the experience industries! These on-demand treats are followed by live Q&A sessions as well. You'll be hearing from Angliss alum and Indigenous Culinary Consultant Chef Sam May, renowned bartender and co-founder of Byrdi Luke Whearty, Co-Owner of Melbourne's favourite speciality butchery Meatsmith Troy Wheeler and internationally acclaimed patissiere and creator of GLACÉ Christie Tania. So if you want to hear it first from the people behind the craft, tune in and take notes - this might be you someday.
To round up the whole Angliss Open Day experience, you don't want to miss our live industry panel discussions. We have the best flavour innovators, experience curators and makers, and adventure creators leading the discussions and sharing their insights about the many opportunities available in the foods, tourism, hospitality and events industries today. Keep an eye on the live timer, visible on the top of every Open Day page or our countdown page - so you won't miss any of your sessions!
For more information, register for our Open Day today and follow our social media channels for the latest updates. See you online!