Gin masterclass with Little Lon Distilling Co.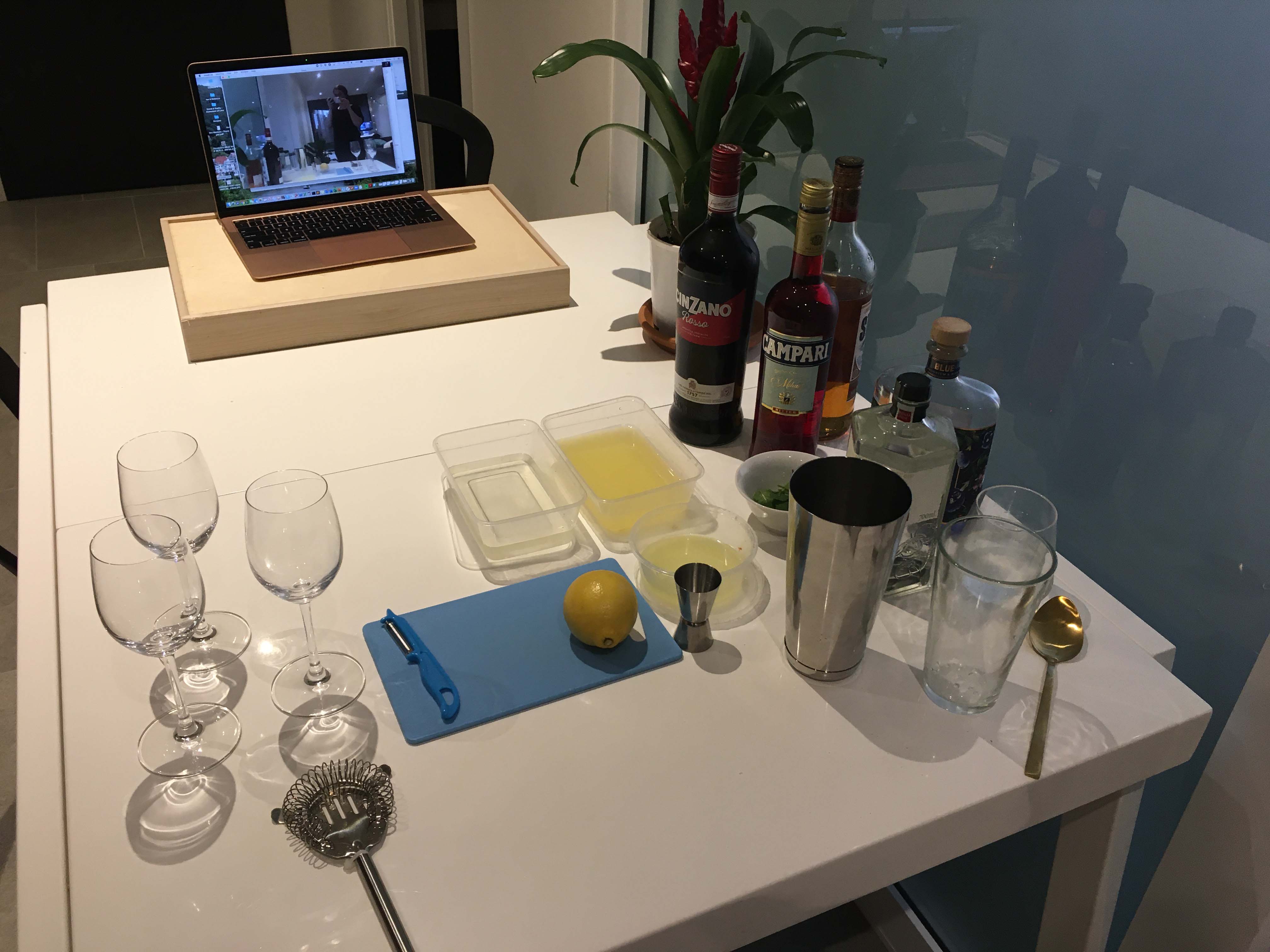 More than 38 Angliss alumni, current students and industry attended the virtual Higher Education Gin Masterclass Cocktail Demonstration in collaboration with Little Lon Distilling Co.
Little Lon Distilling Co. delivered a creative demonstration on how to make three classic gin cocktails the Martinez, the Southside and the Jasmine with participants encouraged to join in a live experience from home.
A demonstration of making canapés' including mini pizzas and teriyaki chicken skewers was also delivered by the Bachelor of Culinary Management students.
In order to prepare for the online demonstration, a recipe book of materials was sent to all those who registered for the virtual experience.
Participants were given the opportunity to ask questions at the end of the videos and join in a live chat with Little Lon distillery owner Brad Wilson and encouraged to post their favourite cocktail pictures on social media.
Led by lecturer Effie Steriopoulos, and the Bachelor of Event Management students, the masterclass discussions covered the competition in the industry and the essential elements of gin distilling. As part of the discussion Brad shared his favourite winter gin cocktail which is served warm with apple juice similar to a mulled wine.
Brad gave a virtual tour of the distillery and encouraged people to visit when restrictions come to an end. Event evaluation and innovation students reported back on event feedback and revealed more virtual experiences are needed in future showcasing industry trends, practices and innovation.
Manager Learning and Information Services Paul Kloppenborg said the event was enjoyed by many participants online making the cocktails at home and completing the survey about matching food options.
"This event has proved a good way to keep connected with both industry and fellow graduates while undertake further learning during this time of social restrictions," Paul said.
For more information about alumni events and getting involved please email Sophy Cohen at alumni@angliss.edu.au.