Hospitality heavyweights join Angliss Open Day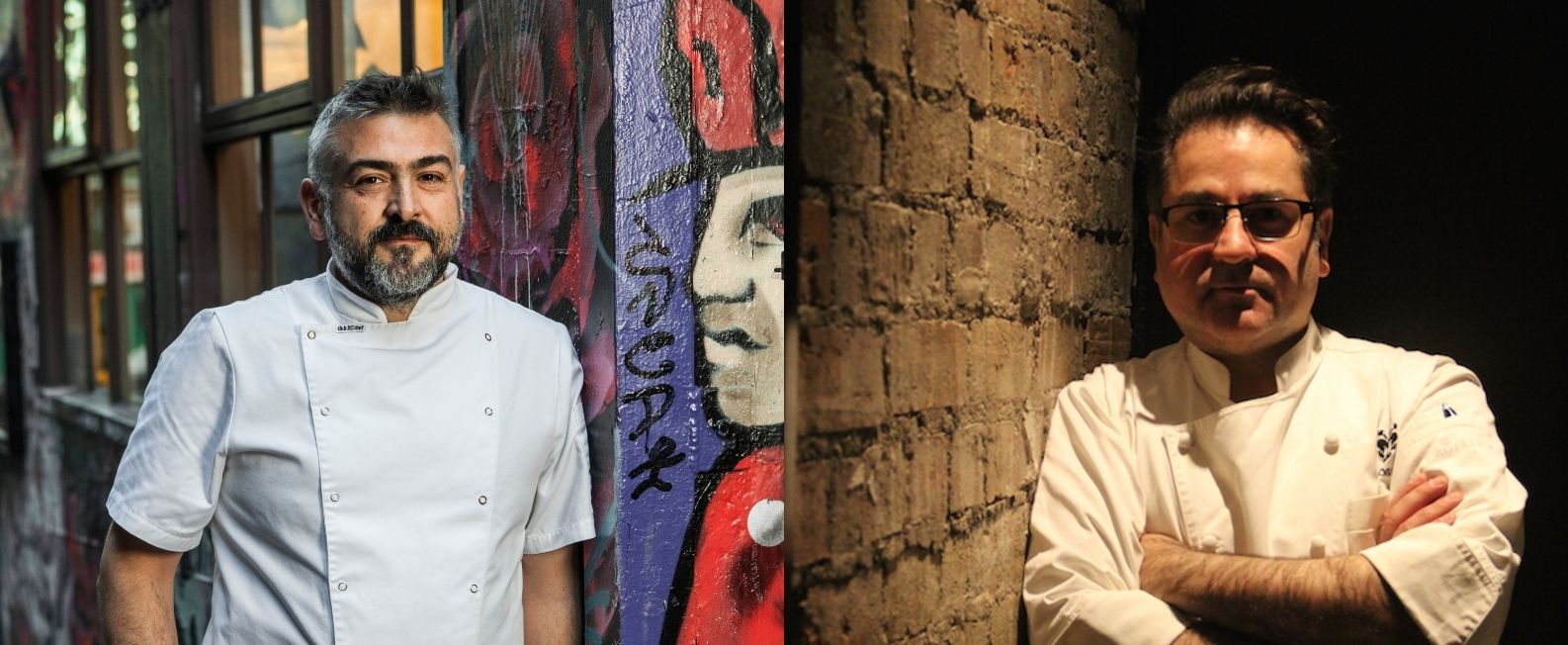 Internationally renowned, award-winning chefs Guy Grossi and Frank Camorra are both keynote speakers at Angliss Online Open Day on Saturday 14 August.
Chef Guy Grossi is globally recognised as a leading Australian chef and food personality. Starting early on, Guy worked for famed chefs and restaurateurs such as Herman Schneider of Two Faces and Leon Massoni of Cafe Florentino, and later on for Pietro Grossi at Tolarno French Bistro, Massoni.
For twenty years he has owned and managed numerous renowned Melbourne restaurants. He is devoted to his beloved Grossi Florentino and sister restaurant, the aesthetically inspiring Mirka at Tolarno Hotel. This most recent venture also upholds the Grossi heritage and the values that have secured the group's international acclaim over the years.
In support for the next generation of chefs, Guy said the industry offers a wide range of experiences for those who are dedicated to their craft.
"It is an industry that is full of potential and opportunities for creators and innovators.
Have the courage to explore and venture into new and exciting things as now is the time for hospitality to catapult into a new era," Guy said.
Chef Frank Camorra - who originally worked as an apprentice for Guy Grossi - is an award-winning chef of Catalan origin who operates the MoVida restaurants in Melbourne and Lorne.
"I'm eager to meet young people that are enthusiastic and optimistic about our Industry. In turn, I hope l can help them with the story of my journey in Hospitality," Frank said.
Frank Camorra was born in Barcelona and spent his first five years in Andalucia, before his parents migrated to Australia. In 2000, Frank travelled throughout Spain and was inspired by both the modern and traditional aspects of Spanish cuisine. At his MoVida restaurants, Frank was determined to share his discoveries and bring the tastes of his homeland to his adopted country.
Frank has been named Chef of the Year at The Age Good Food Guide Awards and has appeared on several television programs including 'MasterChef'.

To register for Open Day and hear from Guy and Frank, visit here.