Great Chefs Series 2019
Tuesday 01 January 2019 12 AM
- Tuesday 31 December 2019 12 AM
$55 - $85
Register Your Interest
Great Chefs Series 2019
Since it first opened its doors on 18 September 1940, William
Angliss Institute has been defined by innovation, passion and
expertise. Numerous building delays during the Second World
War, a lack of apprentice cooks, the challenges of attracting
world-class teachers and the introduction of new programs
and campuses are all part of the story.

When classes began, there were just six classrooms, eight
workshops and 193 student enrolments. Today there are
multiple training facilities across Australia and Asia, and
Institute enrolments of about 18,000 students annually.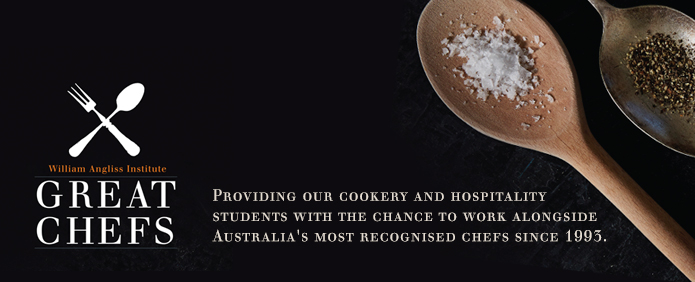 Tuesday 01 January 2019 12 AM - Tuesday 31 December 2019 12 AM
Angliss Restaurant
Ground Floor, Building D
550 Little Lonsdale Street, Melbourne