SUPPORT THE NEXT GENERATION OF HOSPITALITY AND CULINARY LEADERS.
William Angliss Institute is the specialist centre for the foods, tourism, hospitality and events industries and has long been recognised as the launching pad for Australia's leading chefs and hospitality professionals. The student-run training restaurant located in Alexandria – known as Restaurant Rubric offers a unique, affordable and quality dining service. By dining with us, you are directly supporting the students' learning experience.

Your attendance at Restaurant Rubric is greatly appreciated as it directly supports the students' learning experience and provides them with confidence to successfully transition into the workplace. Book online today.
The following conditions of entry are in place, based on the Covid19 restaurant rules in NSW: All patrons attending;
Have temperature checking facilities available on arrival
Will be required to register with Service NSW QR code on entry
Should not be displaying any signs of illness
Are required to comply with reasonable directions from staff
Upcoming Events


WINTER BREAKFAST
Breakfast
$10.00 per person

Breakfast
Sitting Times: 7:45 am / 8:00 am / 8:15 am
July - 28, 29
August - 4


SET MENU LUNCH & DINNER
Week 1 Degustation Menu
Week 2 Degustation Menu
Week 3 Degustation Menu
Prices
2 courses - $22.00, 3 courses - $38.00 and 5 courses - $58.00
Lunch
Sitting Times: 12 noon / 12:15 pm / 12:30 pm
July 28, 29
August 4, 5, 11, 12
Dinner
Sitting Times: 6:00 pm / 6:15 pm / 6:30 pm
August 11, 12


WINTER HIGH TEA
Afternoon Tea
$23.00 per person
Chefs selection of an array of freshly baked pastries and cakes. Tea and coffee included.

Sitting Times: 3:00 pm / 3.15 pm
August 5

*Alcoholic and non-alcoholic drinks available for purchase
*For Winter Set Menu Lunch & Dinner: Please advise us of your chosen number of courses when booking. Note all groups must select the same course menu option. Alcoholic beverages will be served at these service periods.
Bookings and Enquiries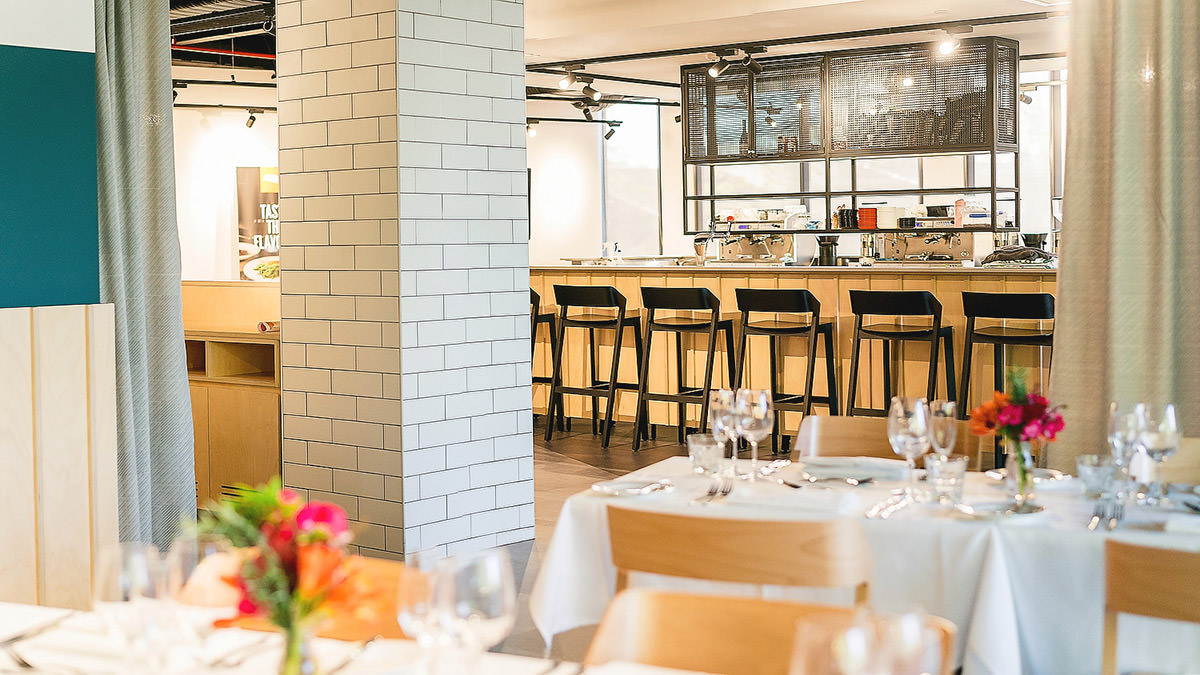 Restaurant Rubric
For more information or to make a booking please:
(02) 9125 5111
or email
Bookings are essential.