Annual Angliss Patisserie High Tea
This event is an important training experience for our students, who compete against each other in teams with the help of expert teachers to see who can come up with the most creative and exciting high tea delicacies on the theme.
This decadent afternooon tea is presented at The Angliss Restaurant, our on-campus training restaurant.
As well as the creative work of our patisserie students, the annual patisserie high tea features the styling of our events students and is served by our front-of-house hospitality students.
Honouring the home of chocolate
The incredible creative work of our patisserie students and teachers was on show at the 2018 annual patisserie high tea, honouring the home of chocolate with 'Inti Raymi' the ancient Peruvian Festival of the Sun.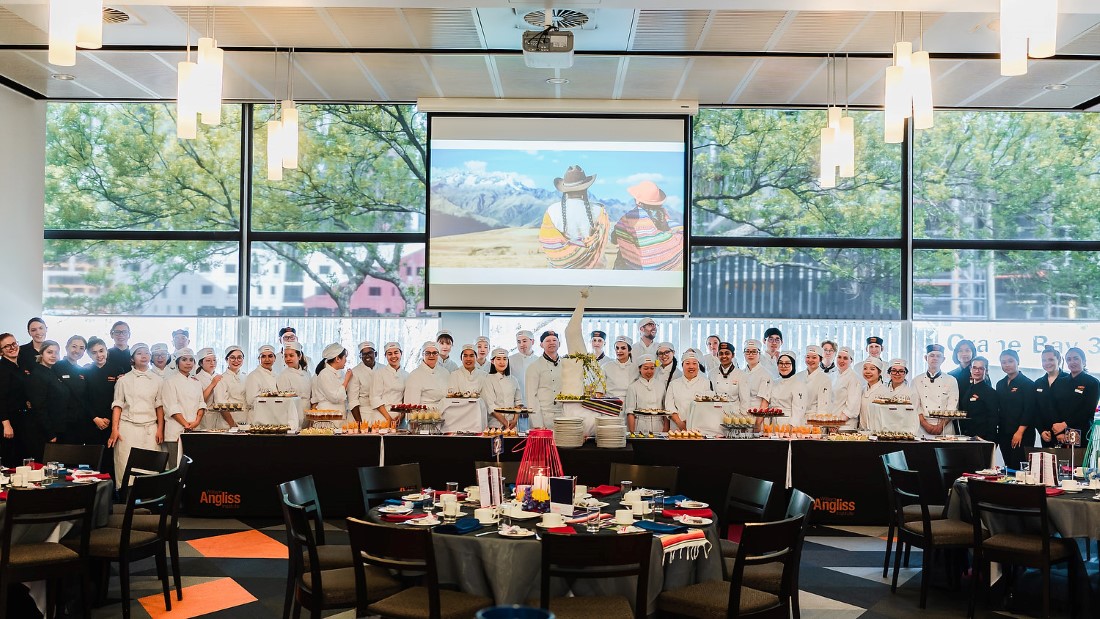 Delicacies included caramel peruvian blanc mange, torta de chocolate with tonka bean filling and even alpaca croquettes.
Events students reflected the theme with vibrant colourful styling
A little bit fruity
Staff and students went a little bit fruity at Angliss Restaurant matching the theme for the 2017 annual patisserie high tea.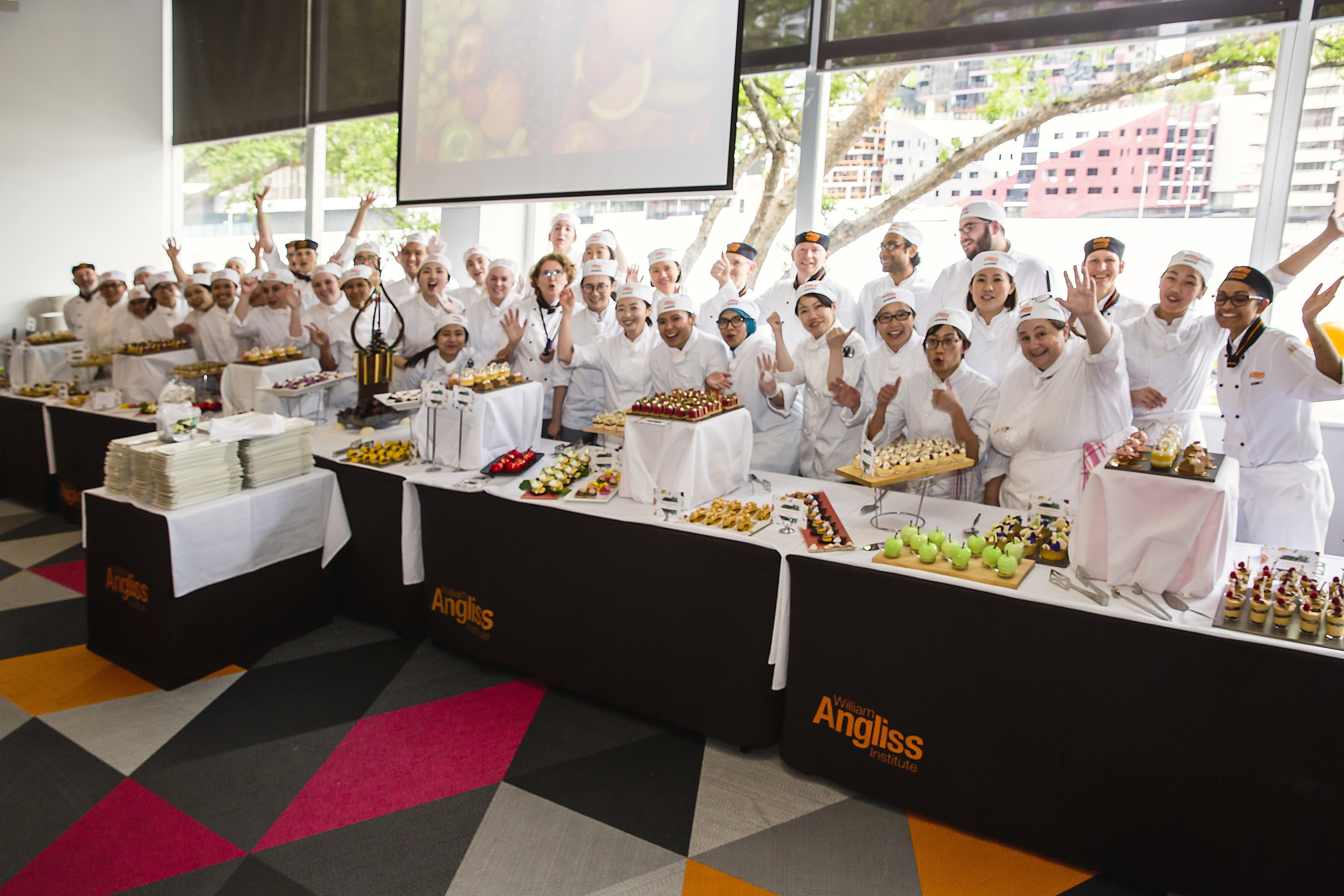 The teams of patisserie students with their teachers put together an incredible high tea feast which featured toffee apples, tutti frutti rolls, petite black forest cakes, rosemary panna cotta and orange and cranberry meringues and much more.
On the savoury side the meat fruit was a highlight with chicken liver pate made to look like mandarin oranges and served with bread.
Events students styled the room with a fruit-theme including opulent gilded fruit table decorations.