Sydney campus moves to Alexandria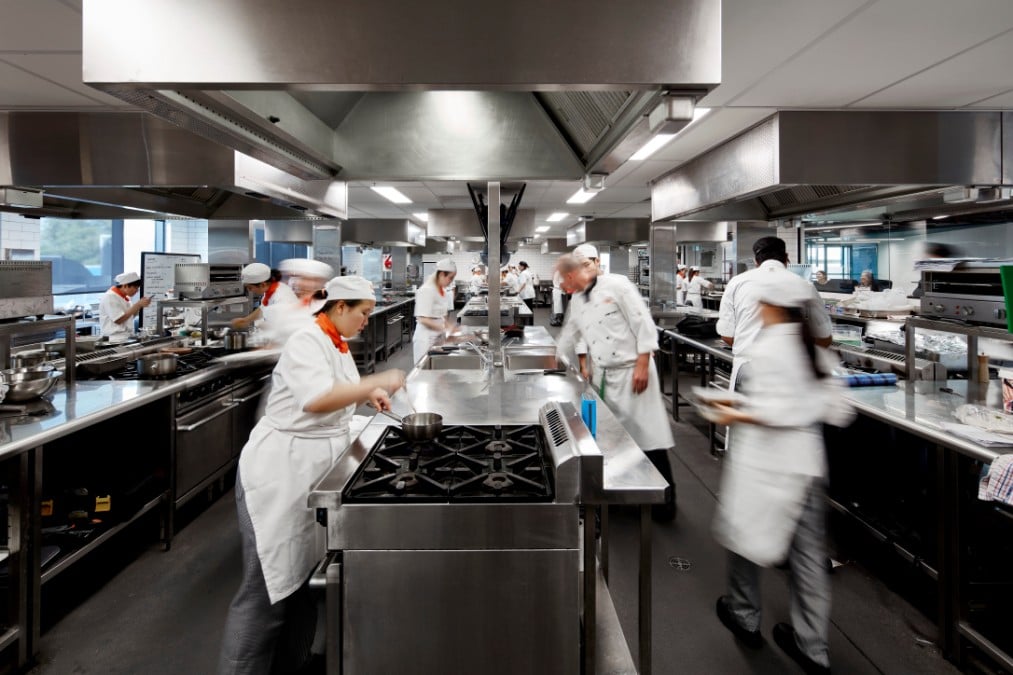 Our Sydney campus was officially launched last week, following a move to new premises in Alexandria located only 4kms from the CBD.
Situated in an area with a growing culinary and bar scene, the campus is easily accessible by public transport with three train stations, a regular bus service, and a bike path all nearby.
Featuring a dynamic mix of formal and informal learning spaces, the campus features technologically enhanced kitchen training facilities and provides students with the opportunity to learn from some of the city's leading chefs, hoteliers, and venue managers.
"Our new Alexandria home has involved many years of planning and is a great achievement by our staff and industry partners," said Nicholas Hunt, CEO, William Angliss Institute.
"Together we have created a state-of-the-art campus that will proudly service the needs of our students as they develop their careers across the experience industries."
The Sydney campus features a range of unique training facilities, including two eateries that are open to the public.
Café Imparo, named after the Italian word for 'learning', is the campus' new street front café hosting Cookery, Patisserie and Hospitality students as they prepare and serve delicious lunches, pastries and coffee.
Fine dining can also be sampled through Restaurant Rubric, a new culinary destination offering balcony dining. Staffed by our students, the restaurant features a full training bar and provides skills development for a wide range of hospitality staff including chefs and mixologists.
Prospective students are invited to book an appointment to tour the Sydney campus, where our staff can provide advice on course structures, how to apply, and career pathways.
The new campus is located at 11 Bowden Street, Alexandria, NSW.