Speed networking to Grand Hyatt Melbourne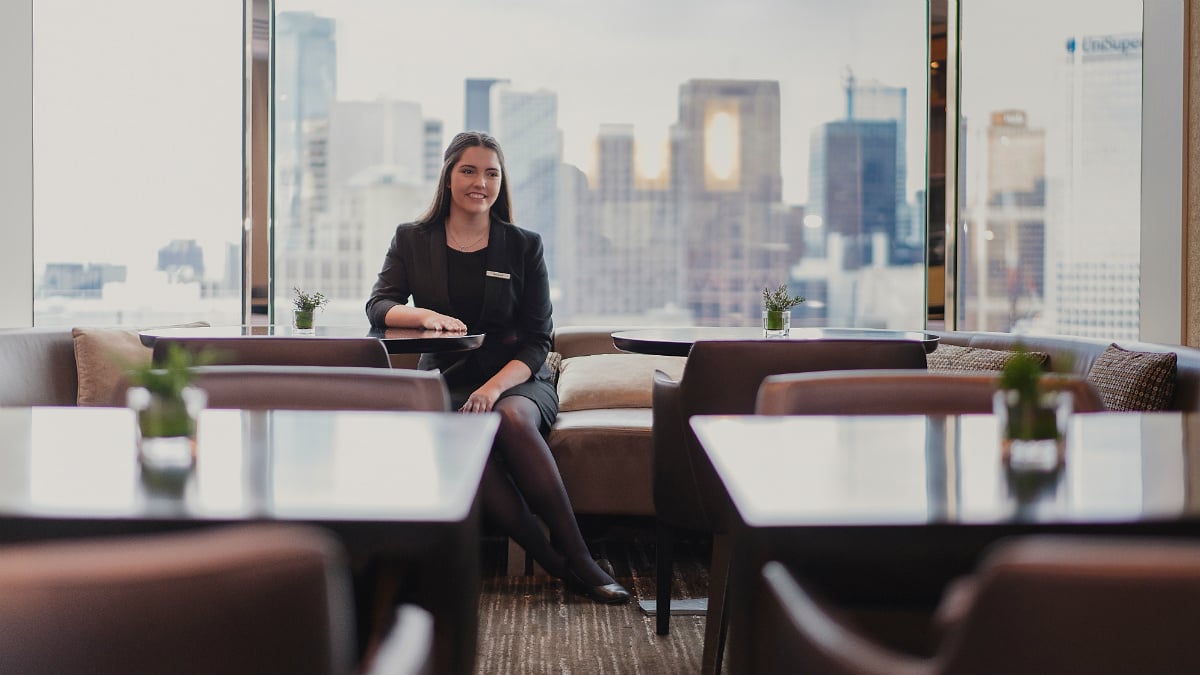 When Angliss student Hannah Holden was invited to attend one of our speed networking events, she wasn't aware how many career opportunities it would bring.
"The HR representative from Grand Hyatt Melbourne asked me for a copy of my resume, which prompted me to ask if the hotel was hiring," said Hannah. "The response 'we are always hiring for the right people' really stuck with me."
Hannah went on to complete a work placement with Grand Hyatt Melbourne as part of her Diploma of Hospitality Management (Angliss International Hotel School). Working in the hotel's communications centre on a part-time basis, Hannah gained invaluable insights into the hotel's operations.
"The key thing I learnt during my work placement was how Grand Hyatt Melbourne works as a whole," said Hannah. "I truly didn't understand how much goes on until I was in the job. It was awesome to understand the collaboration between departments and to have the opportunity to meet so many people."
Since completing her placement, Hannah has been promoted to a full-time role with the hotel's Guest Experience team. She is one of two staff members who, among their many tasks, manage pre-arrival contact as well as group and VIP arrivals.
"I love the personal interaction we get to have with guests from pre-arrival through to their actual stay," said Hannah. "I also love that we have a lot of freedom to be ourselves and can encourage other people to be themselves too."
In her new role, Hannah is often required to organise celebrations for hotel guests. She warmly recalls the time a family stayed in one of Grand Hyatt Melbourne's opulent diplomatic suites and her team went the extra mile to make it a memorable stay.
"We set up a tee-pee with a rocking horse and a few toys for the children to play with as well as a few treats for the parents," said Hannah. "I remember the children's faces – they loved their surprise!"
While there are many positive aspects of working in her chosen field, Hannah acknowledges the luxury hotel industry is facing some challenges.
"With so much growth happening it means more competition and higher demands on employees at each hotel chain," said Hannah. "This also means guests expectations are getting higher too."
Content to meet these challenges, Hannah remains committed to a career in luxury hotels and working for the Hyatt brand.
"I love my job," Hannah said. "In the future I would like to climb the ladder in guest relations and perhaps one day become a guest relations manager."
Published 29 August 2019