Angliss signs partnership with Vietnam's Van Lang University
On Wednesday 4 December, Ho Chi Minh City Party Secretary, Nguyen Thien Nhan, visited our Melbourne campus to witness the signing of a Memorandum of Understanding between Van Lang University, one of Vietnam's first private universities, and William Angliss Institute.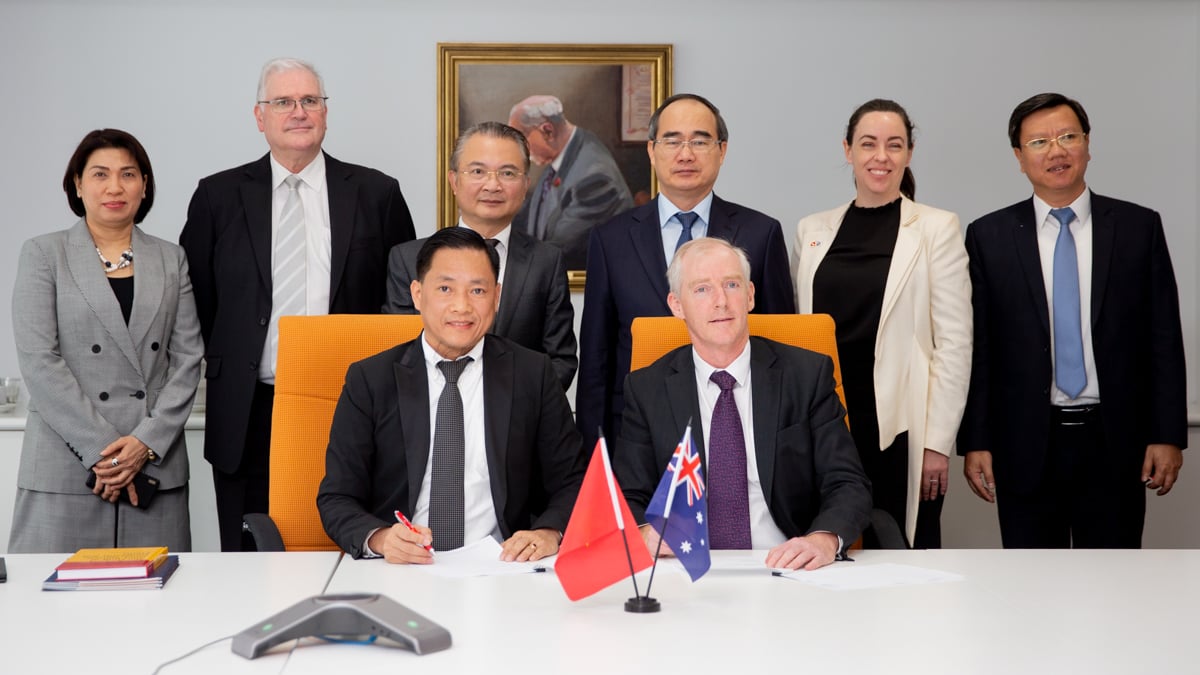 The MoU sees Van Lang University and William Angliss Institute negotiate formal education partnership agreements for the design, development and delivery of industry-relevant education programs in tourism, hospitality, resorts, events, culinary arts and English language.
This includes a pilot project to review Van Lang University's existing Bachelor of Hospitality Management and Bachelor of Tourism and Travel Management to make them more relevant and practical to industry.
Secretary Nhan met with William Angliss Institute's Chief Executive Officer, Nicholas Hunt, and Director International, Wayne Crosbie, to witness Van Lang University's Vice Chairman, Dr Nguyen Cao Tri, sign the Memorandum of Understanding (MoU).
Secretary Nhan also discussed further opportunities to collaborate between Vietnam and Australia to deliver training for the rapidly growing Vietnamese tourism industry.
Secretary Nhan was accompanied on his visit by the Australian Consul-General in Ho Chi Minh City, Ms Julianne Cowley, a delegation from Vietnam and representatives from Australian federal and state governments.
"William Angliss Institute has been proudly delivering training in Vietnam since 2001, and our onshore Vietnamese students are our largest international cohort", said Nicholas Hunt.
"We welcome the opportunity to further strengthen our ties to Vietnam and help deliver quality training for the country's expanding tourism and hospitality industries via this MoU with Van Lang University."