Angliss Apprentice Butcher to compete in USA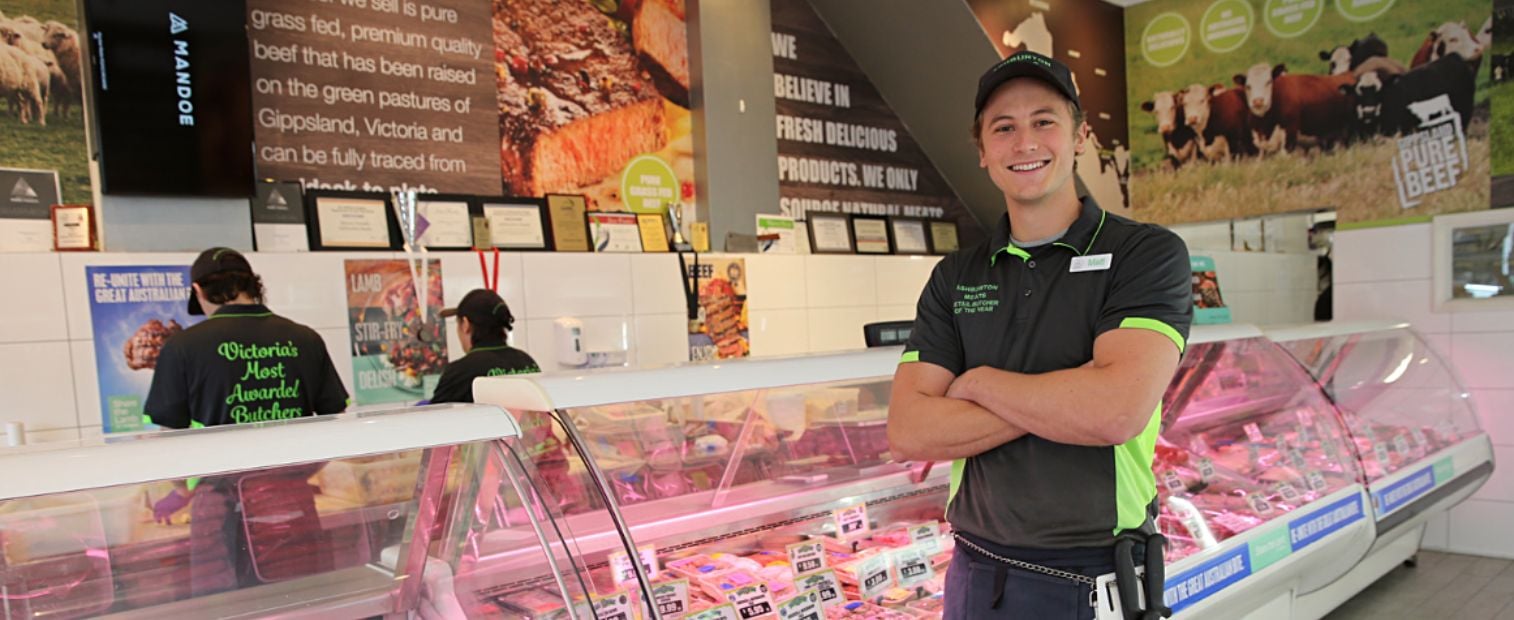 Angliss Apprentice Butcher Matthew Tyquin recently competed in the selection trials for the 2022 World Butchers' Challenge and has been selected to represent Australia in the Apprentice Division.
Matthew, as part of the Australian team, will attend the 2022 World Butcher's Challenge to be held across two days on 2 - 3 September 2022 in a 15,000-seat stadium in Sacramento, California, USA.
The Institute's Food Processing Coordinator Kathy Majstorovic said, "Sixteen countries will each be represented by teams of six across this two-day international event and each team will be showcasing their knife skills, with value-adding and themed presentation to display their craftsmanship. Matthew will also be competing individually, using a range of primal cuts to create a retail-ready range of his own creation. In preparation for this event, Angliss' Meat Processing teachers and other skilled specialists will be working with and supporting Matthew to ensure that he is confident and well prepared for his debut on the world stage. "
The meat products will be judged based on their levels of creativity, innovation and craftsmanship. The Young Butchers and Apprentices will have their own moment in the spotlight to celebrate and encourage new butchers to join this vibrant, dynamic and essential industry.
Matthew is currently working at Ashburton Meats and takes pride in his work.
He said, "It helps to be passionate, that's a big factor. For anyone wanting to get into the field, don't hesitate, if you've got an opportunity, and you put in the work, you'll receive all the praise in the world."
The Institute wishes Matthew the best of luck for the World Butcher's Challenge 2022.
To learn more about Angliss apprenticeships, visit Industry training apprenticeships and traineeships (angliss.edu.au) or call +613 8595 5334

Published 22 July 2022