Clau Pantoja and her plant based success story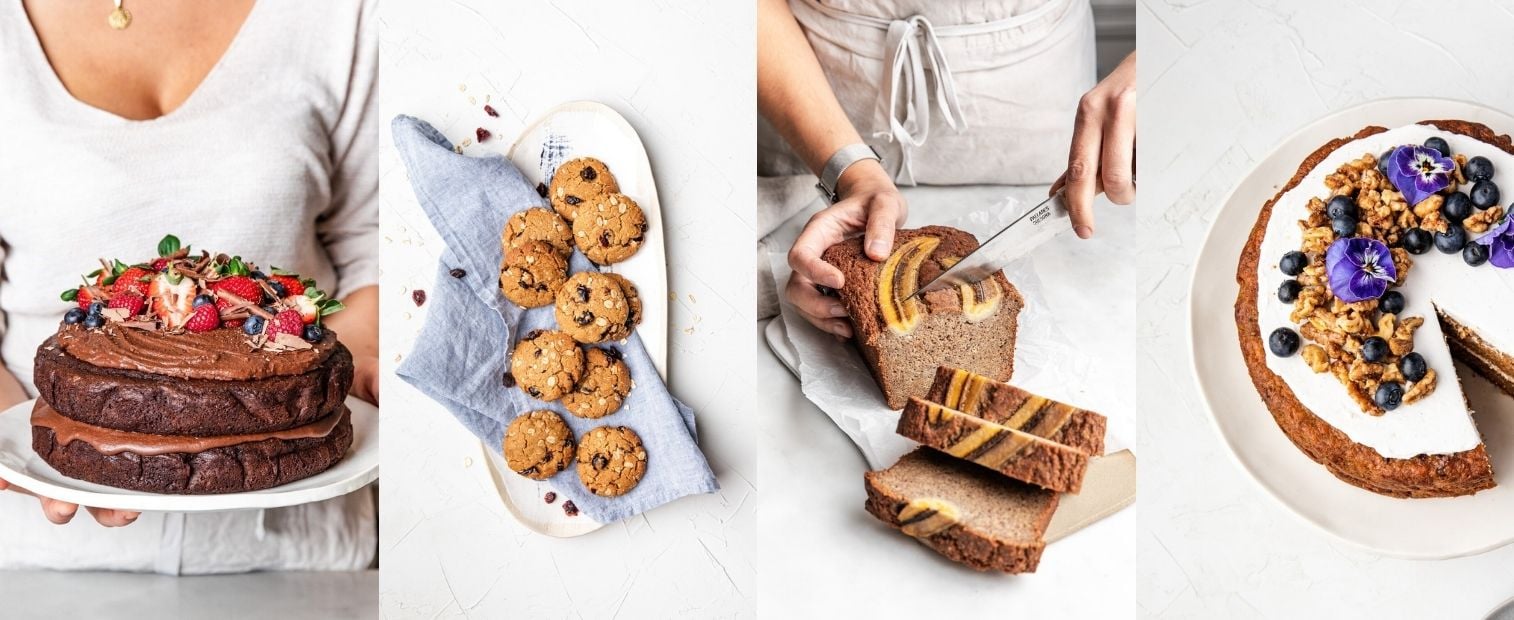 (Image from Emma's Plant Kitchen)

According to research by culinary website Chef's Pencil in 2020, Australia has one of the largest vegan communities in the world and was the most popular country for veganism in the world in 2018 and 2019. Restaurants worldwide are answering the demand, and Angliss Alumni Clau Patonja, co-owner of Sydney's Emma's Plant Kitchen, is also getting a piece of the pie!
Clau made her move to Australia in 2014 after completing her Psychology Degree in Chile. That same year, she removed meat products from her diet for health reasons and started carving out a career, combining her love for animal welfare and cooking.
"I truly enjoy making food with quality ingredients that are suitable for specific dietary requirements which are better for you," Clau said.
In 2016, she decided to pursue her passion by studying Commercial Cookery at Angliss in Sydney, where she focused on improving her knowledge, technical cooking skills and securing opportunities that would get her one step closer to succeeding in the plant-based space.
"During my time at Angliss, I valued the practical subjects and the teachers. I had fantastic role models who shared a lot about their own experiences," she said.
Clau made the most out of her training by engaging in work opportunities and participating in school competitions, one of which was a burger competition, judged by Sydney's burger expert, Warren Turbull.
"Thanks to my experience and my Angliss qualification, I was able to secure a great role at Alibi as their Chef de Partie. Without my Angliss training, I doubt I would have had the confidence to start believing in myself."
Clau's experience at Alibi catapulted her to other plant-based restaurants and expanded her network. One opportunity led her to assist podcaster and author Simon Hill (also known as Plant Proof) and Tanya Smart in opening Eden. The one after that, she crossed paths with Emma Laskey from Emma's Plant Kitchen.
"I met Emma, who is also a chef from work. She started her business during last year's lockdown and it snowballed! We share a common love for plant-based food and healthy eating. She needed help with the business and offered me the opportunity to join her as a business partner to create a company. I was a loyal customer before, so it was a perfect fit!"
As a co-owner of Emma's Plant Kitchen, Clau is extending her domain from the kitchen to management.
"We are responsible for everything; from hiring staff to payroll, getting supplies, managing relationships with stockists, finances, dealing with customers and more. It's a lot to manage and, as we grow, our responsibilities grow. As we try to navigate the business efficiently as possible, the work can be challenging but also rewarding."
If Clau's journey can teach us anything, a career in Foods can take you anywhere! If you're still finding your feet, you can apply for work experience or consult with your teachers - this will lead you closer to your dream career.
"You can work in hotels, restaurants, cafes, convention centres, catering companies, anywhere! One day you can be working for a wedding or preparing in-flight meals. You can write a book with your recipes, or you can open a restaurant. You choose! You can start your own company, or you can climb your way up to becoming an executive chef," Clau enthused.
If you're an aspiring chef studying at Angliss, here's what Clau wants you to know.
"Listen to your teachers, learn from their experiences and absorb knowledge from everywhere, whether it's from your textbook, classmates, work experience and more! Use this time to learn as much as possible and start using what you learn at work straight away," she encouraged.
Published 22 November 2021