Darren Lees: Patisserie teacher, event manager and BBQ smoker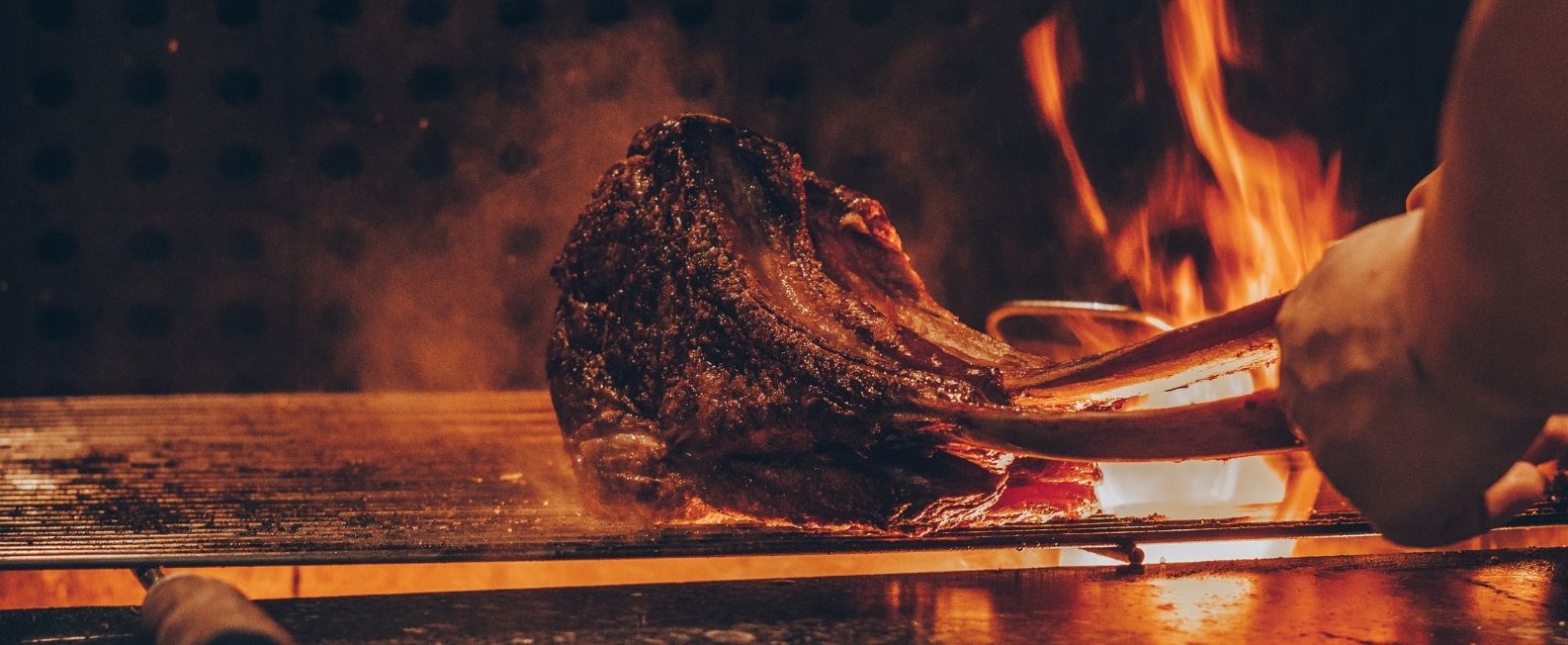 Our Sydney campus is filled to the brim with talented and passionate teachers and students. One of them is Patisserie expert, entrepreneur and Angliss Trainer Darren Lees.
Darren wears many hats; apart from shaping the minds of future dessert experts, he also works at the Prime Minister's secondary official residence, Kirribilli House, where he oversees pastry production and assists in events and day to day running of the kitchen. It's not like he's not busy enough, he also runs his own business, BlackmarketBBQ, where he cooks, caters and develops recipes using a custom-built Texas-style smoker. His versatile skills and experience makes him an invaluable part of Angliss.
"We build custom Texas-style smoker that produces smoked foods (meats and desserts) for catering and events. We would spend a lot of time experimenting with ingredients or elements of dishes, cooking and infusing over the flames of the firebox and in the smoke chamber.
I was hooked on the experimentation and the primal nature of working with fire and smoke," Darren said.
Darren's been a part of our Sydney campus for the past year, giving him front-row seats to how resilient and creative the Sydney team was at the height of the pandemic.
"I started working at Angliss in June 2020. It's been clear from the start that everything - from teacher experience to course content - is up to date with what the industry is expecting today," Darren observed.
"I'm enjoying the creativity and the culture of experimentation that is around the industry at the moment. The boundaries of what is possible are constantly being pushed. It's freedom and motivation for continuous improvement and innovation that is quite infectious within the kitchen. It's inspiring the next generation of chefs."
Darren's unique journey has helped him develop a well-rounded skill set. He hopes his students and any aspiring chefs would open themselves up to opportunities that might be different to what they have planned as it might lead to new discoveries.
"You can learn something from anyone, so keep an open mind and absorb as much knowledge as possible. You will never know when you need it."