Emotive food and wine pairing creates fun for students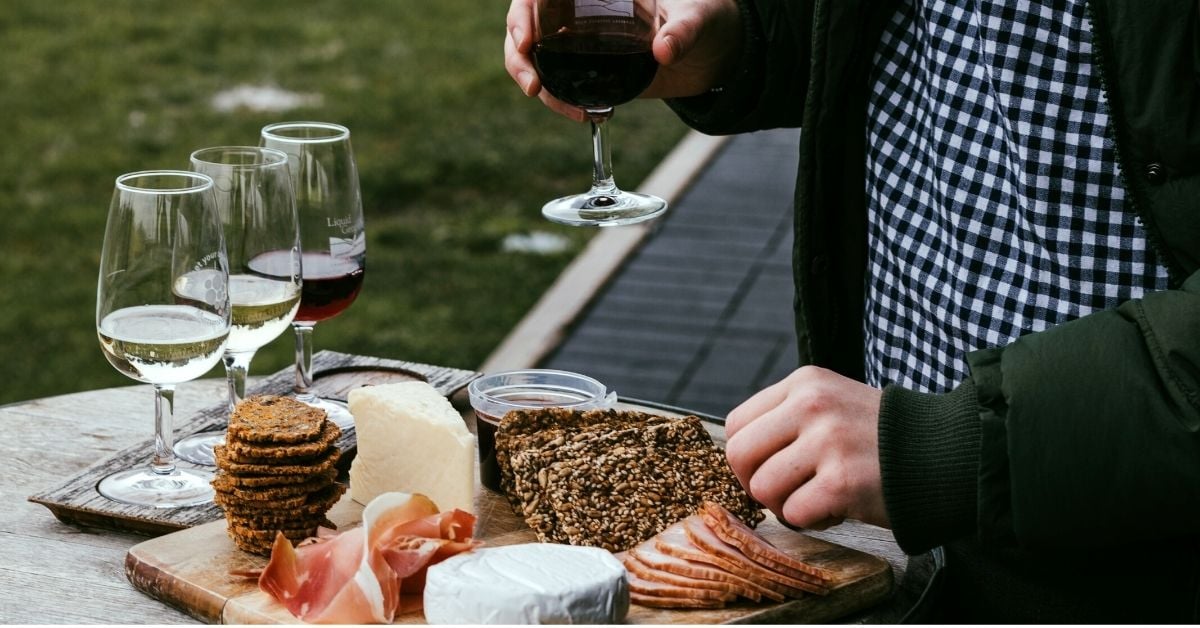 More than 40 Angliss alumni, current students and staff attended the latest virtual event 'The Angliss Taste Engager, a virtual Higher Education Food and Wine pairing masterclass', presented by Nicholas Kalogeropoulos, owner of Calibre Feasts. Nicholas has an extensive background in hospitality, catering and events and, as the owner of Calibre Feasts, is recognised for elite sports catering on the domestic and international stage.
The Masterclass series of events are aimed to engage William Angliss Institute students and community in extending their industry knowledge in a fun and social way by inviting industry partners to offer bespoke short masterclasses. The virtual events are hosted and evaluated by Bachelor of Event Management students with lecturer Effie Steriopoulos, as part of their studies.
Nicholas delivered a creative demonstration on pairing wine and food by the use of age-old principles but also incorporating emotive experiences and 'occasion'. Nicholas's final words were to encouraged participants to create wine and food pairs that create experiences based on the emotive occasion but also consider the customer's desires and expectations.
Following the Masterclass, the Bachelor of Event Management students hosted a live Q&A live chat with Nicholas, posed a social knowledge quiz for participants and sought feedback from participants.
Bachelor students taking the subject 'Event Evaluation and Innovation' reported on event feedback and revealed that more virtual experiences are needed in the future, showcasing virtual training opportunities especially in the current environment.
Here's a snapshot of the virtual masterclass experience
Associate Dean Operations Higher Education Programs, Andrew Dolphin, said these immersive events enable Bachelor Students to host and evaluate events to practice learning from their studies.
"The initiative, originally created to replace live events due to restrictions felt from COVID19, shows the flexibility our students are developing in these times," Andrew said.
"The success of this event and others in the series shows our students are still engaging with industry and demonstrating the graduate attributes our industry values but are also showing great tenacity and resilience that will ensure successful careers," he said.
For more information about our masterclass events please email the Institute's Student Services department on studentservices@angliss.edu.au or like our Facebook and Instagram channels.