Melissa Caia - unlocking coffee success in the coffee capital of the world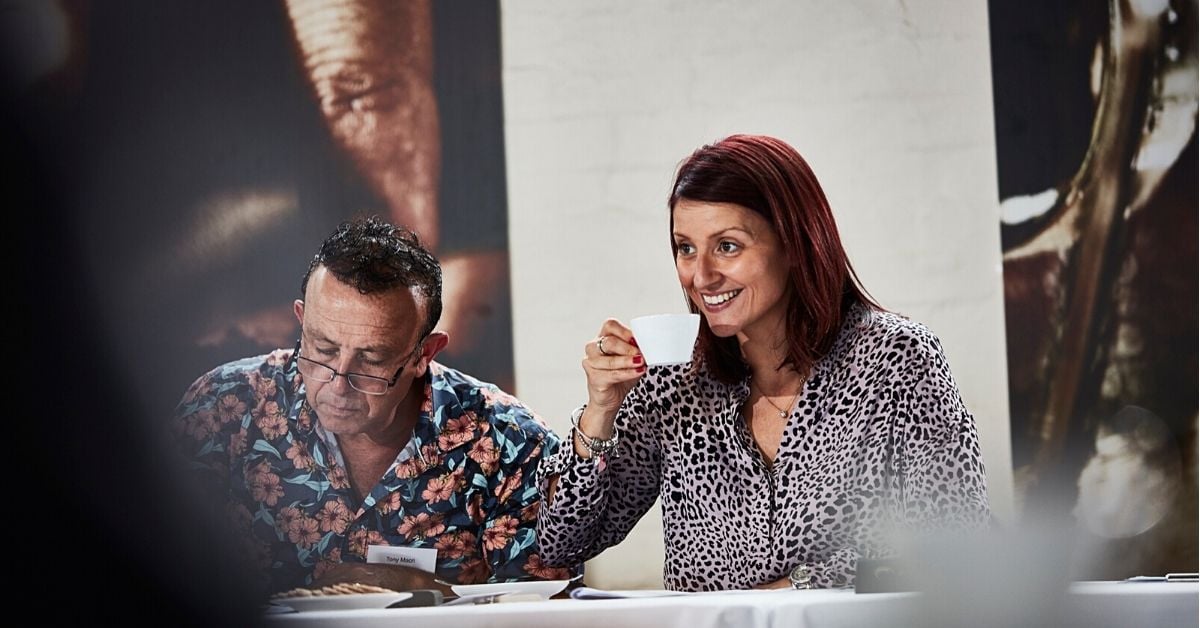 Melissa Caia's first coffee encounter happened so early that she may have had her first sip of coffee while she learned her ABCs. It comes as no surprise then, that she's Angliss' resident coffee expert and our Coffee Academy teacher.
"We were allowed to drink coffee as kids. Stovetop macchinetta was part of our culture and daily ritual. I hated milk when I was younger, so I used to pour coffee over my cornflakes." said Melissa.
Everything about coffee, from the smell, taste, fast-paced working environment, the daily interactions with customers, came into play in building Melissa's passion for the coffee industry. And with 18 years under her belt, she's able to reflect on how much the coffee world has changed.
"Like a lot of my colleagues who've been in the industry for 20+ years, I 'fell' into the industry. You normally start working in a cafe, then moving on to sales or working for a coffee company. Coffee wasn't a stand-alone career like it is today. Now, you can easily apply for all types of career opportunities and employment in the industry - from barista, roaster to R&D, quality assurance, green bean buying, sales, coffee consultant, business development and sensory tasters."
Melissa's resume is filled to brim with impressive achievements, including being the go-to judge in prestigious coffee competitions. When asked about what helped her career trajectory, Melissa credited her mentors who encouraged her to never stop learning and always be curious about new developments in the industry.
"Yes, I learned how to roast, but I also learned how to taste coffee too - beyond the initial sip. By learning how to taste, you can understand where the coffee bean comes from, its origin, and the variety and processing methods. The roasting process can also influence the characteristics of the coffee. So to tie in with what I do, I taste, judge, evaluate and then teach."
Melissa continues to be amazed by new techniques people are using to improve the coffee's quality, flavour, and taste.
As mentioned, apart from teaching future coffee experts, Melissa is also active on the coffee world stage. And it's no surprise that to judge the best of the best requires a whole other skill set.
"You need to learn the rules and understand them well, sit exams including taste and sensory tests, taste the coffee and remain objective – no personal likes or dislikes, and become 'coffee –fit'. And of course, this goes without saying, you need to be able to drink and tolerate a decent amount of coffee!"
Melissa has been judging local coffee competitions since 2008 and the World Barista Championships since 2013. For at least five years, Melissa was the only female Australian judge in Australia.
Even with all this success behind her, Melissa's still eager to learn, work alongside other industry professionals, and share her findings with her students at Angliss.


Rapid-fire questions with Melissa Caia


What's your go-to coffee drink and why?
Black! It's the best way to taste the real true flavours of the coffee. A long black in the morning then possibly a filter coffee during the day.
Top three coffee places in Melbourne and why?
Wow, that's a tough one, we're in Melbourne and are spoiled for choice! There are too many to choose from and so many are popping up everywhere and more so now in the suburbs instead of inner Melbourne – (great for lockdown too!) So I will tell you my trusted favourites:
They all nail the great customer service, food/menu offerings and great speciality coffee combination!
What advice can you give to someone who wants to be the best barista in Melbourne?
Practice, practice, practice!

It takes time to be the best barista but we are surrounded by amazing industry professionals. Go and taste various coffees, including specialty coffees.
Always be open to learning new ways and get out there and talk to other coffee professionals and baristas. They will also tell you about their journey and how they got to where they are today!