Hotel School Masterclass presented by hotel alumni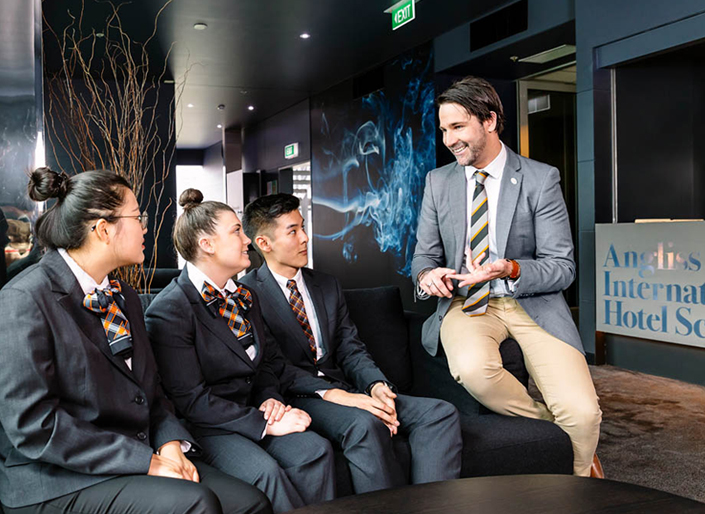 Angliss Alumni Jay Hore presented a professional development masterclass to Angliss International Hotel School (AIHS) students.
Completing his Advanced Diploma of Hospitality Management in 2007, Jay started work at TFE Hotels and is currently employed as the Learning and Organisational Development Manager.
Jay gave a presentation on TFE Hotels 'GOMAD' or 'Go Make A Difference' customer service initiative program.
The TFE Hotels group has a portfolio of nearly 100 hotels in Australia, New Zealand and Europe including Adina Apartment Hotels, Medina Serviced Apartments, Vibe Hotels, Travelodge Hotels, Rendezvous Hotels and TFE Hotels Collection.
Professional development is an essential part of the practical training given to students, providing them with the necessary skills and experience to use immediately upon entry into the industry.
Jay began his presentation with an informative discussion of the GOMAD customer service program. He then addressed changes in the hotel industry, the background of the GOMAD program, the process of its design and build, and concluded with a summation of where the TFE Hotel group is now.
AIHS student Raven Cisternas said, " The masterclass highlighted the many ways in which customer experience drives today's hotel industry. The information presented today was interesting and also helpful in advancing my industry knowledge."