Follow Bec Gamble's transformative decision in pursuing her passion for butchery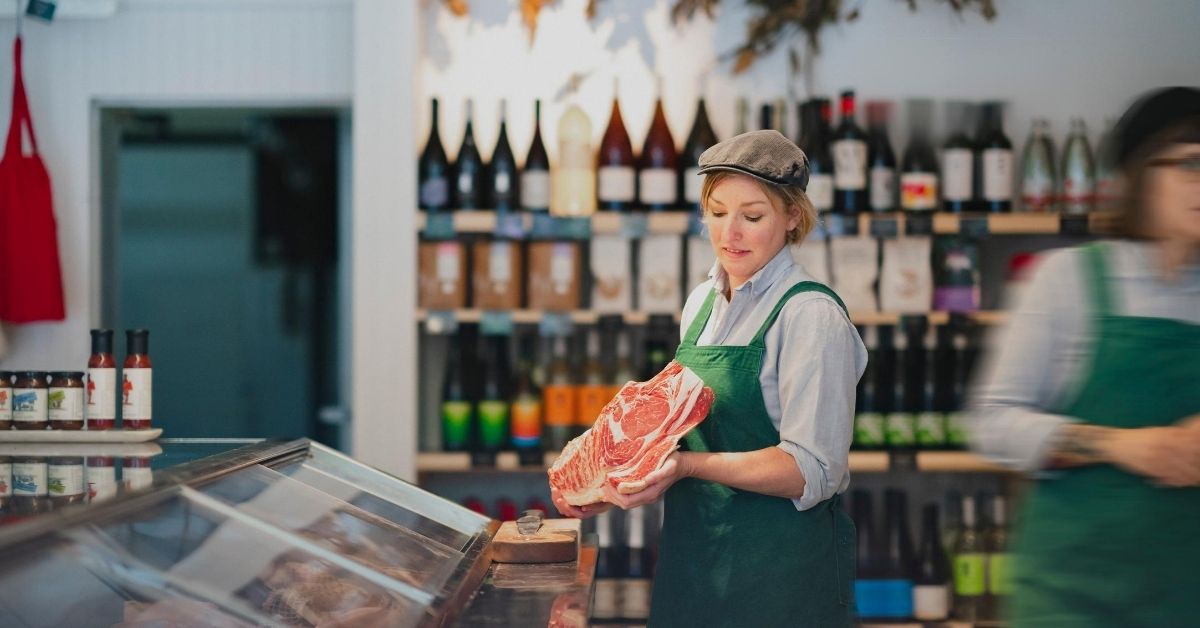 Bec Gamble lived in a small country town all her life, working in admin & finance for nearly 20 years. She always had a great love for food & cooking, and although many people told her to become a chef, it never seemed right.
For years, Bec has become interested in charcuterie & meat, and this interest grew into a passion. Scrolling through Insta one night, she saw Meatsmith advertising for apprentices. She applied that night, on a whim. Within a week, she found herself uprooting her life and moving to Melbourne.
"I became interested in charcuterie & meat. This is something that grew into a passion, it clicked on so many levels for me & I knew that I had finally found what I wanted to do. I investigated pathways to lead me to work in this field. As much as I researched, I found that there is no real Charcuterie training in Australia. The only real formal avenue to follow was an apprenticeship in Retail Butchery," said Bec.
Apprentices don't generally get to pick their training provider, but Bec was thrilled to learn she'd be training at Angliss.
"While there are a few butchers in the town where I lived, there were no apprenticeship positions available for me. So I found work with a private RTO, who does training for the Meat Industry. Just so that I could be around people in this field, & keep my passion burning. I also worked a couple of hours a week as a retail assistant in one of the local butchers."
Bec's almost finished with her training, but without missing a bit, she's ready to learn more! She knows there are many avenues she can follow, and that working with a fantastic butcher and an excellent training provider has set her up for whatever the future may bring.
"At this stage, I am unsure of my plans when I complete my Retail Butchery and Smallgoods Manufacture qualifications. I can follow so many avenues, but I know I will be confident in following whatever pathway I choose."
For more student stories, you can visit https://www.angliss.edu.au/about/news/