Support Aboriginal and Torres Strait Islander businesses and organisations
It's NAIDOC Week, and as part of the celebration, we're shining the spotlight on some of our favourite Aboriginal and Torres Strait Islander businesses and organisations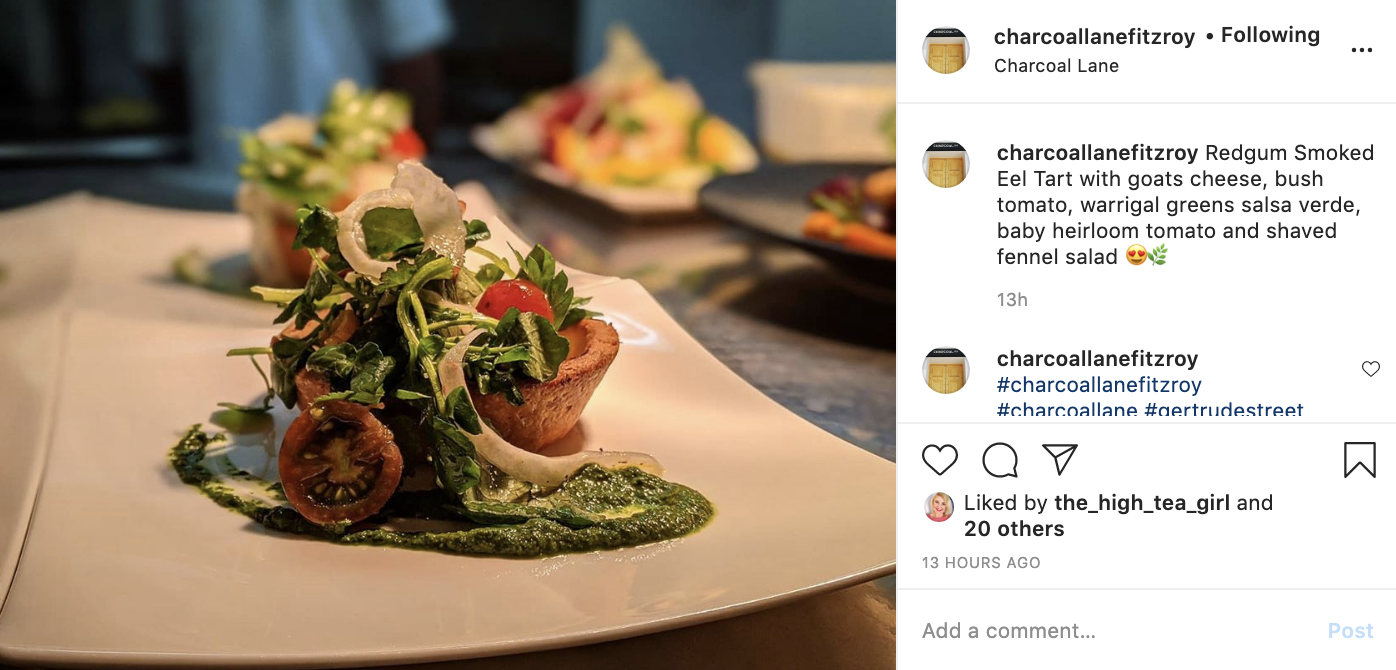 Located in Fitzroy, Charcoal Lane is a social enterprise restaurant that provides hospitality training to young Aboriginal people who are passionate about food.
The seasonal menu showcases an array of native fruits, vegetables and herbs. At first glance, these ingredients might be an unlikely pairing, but together they're actually the perfect match. You can look forward to unique creations like Redgum smoked eel tart and a 12- hour slow-cooked wallaby shank next time you visit this restaurant.
In 2019, we celebrated our 10th-anniversary training with Charcoal Lane, and we can't wait to dine in and try the summer menu.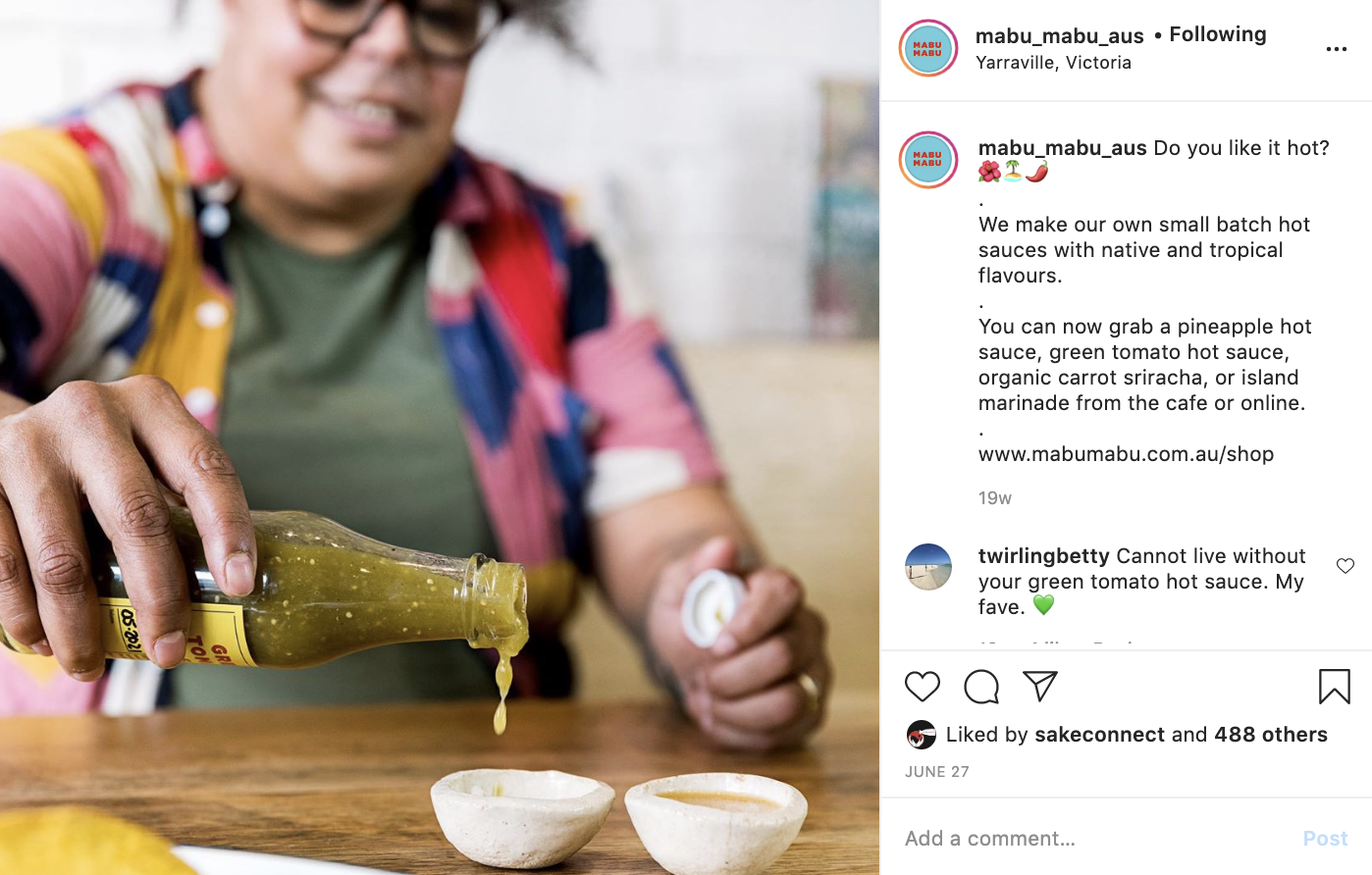 Mabu Mabu or 'help yourself' embodies togetherness and sharing in everything you do. Traditionally, Mabu Mabu is a banquet or a big family meal. It's a reminder of how people like to enjoy their food on the islands - a feast enjoyed with the people they love.
The Head Chef and business owner of Mabu Mabu, Nornie Bero, hailed from Mer Island in the Torres Strait. Nornie has 20 years working as a chef and has cultivated a distinct style of cooking. She champions native ingredients and is on a mission to incorporate these rich flavours in everyone's pantry.
Whether you're looking for a new addition to your kitchen or would like to add a new recipe to your repertoire, Mabu Mabu's online shop has it all.
You can dine in or shop online today.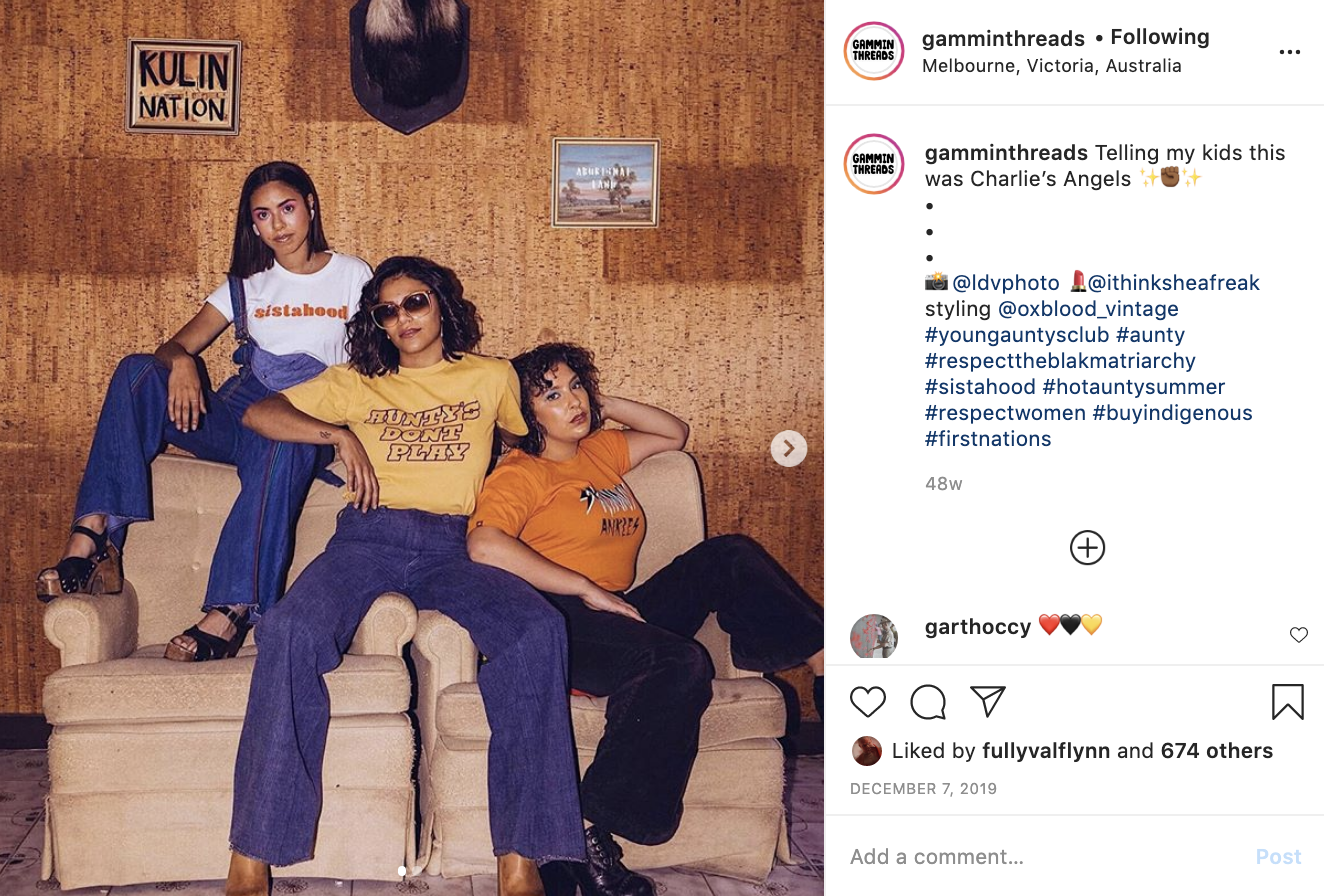 Gammin Threads is a fashion label founded by Tahnee, a proud descendant of the Yorta Yorta Taungurung, Boonwurrung & Mutti Mutti nations. The brand puts typography, nostalgic retro design tees first for people who believe in living colourfully, paying respect and women empowerment.
It's easy to support Gammin Threads, they have everything from tees, and kidswear to an array of accessories. There's only one thing left to do - add to cart!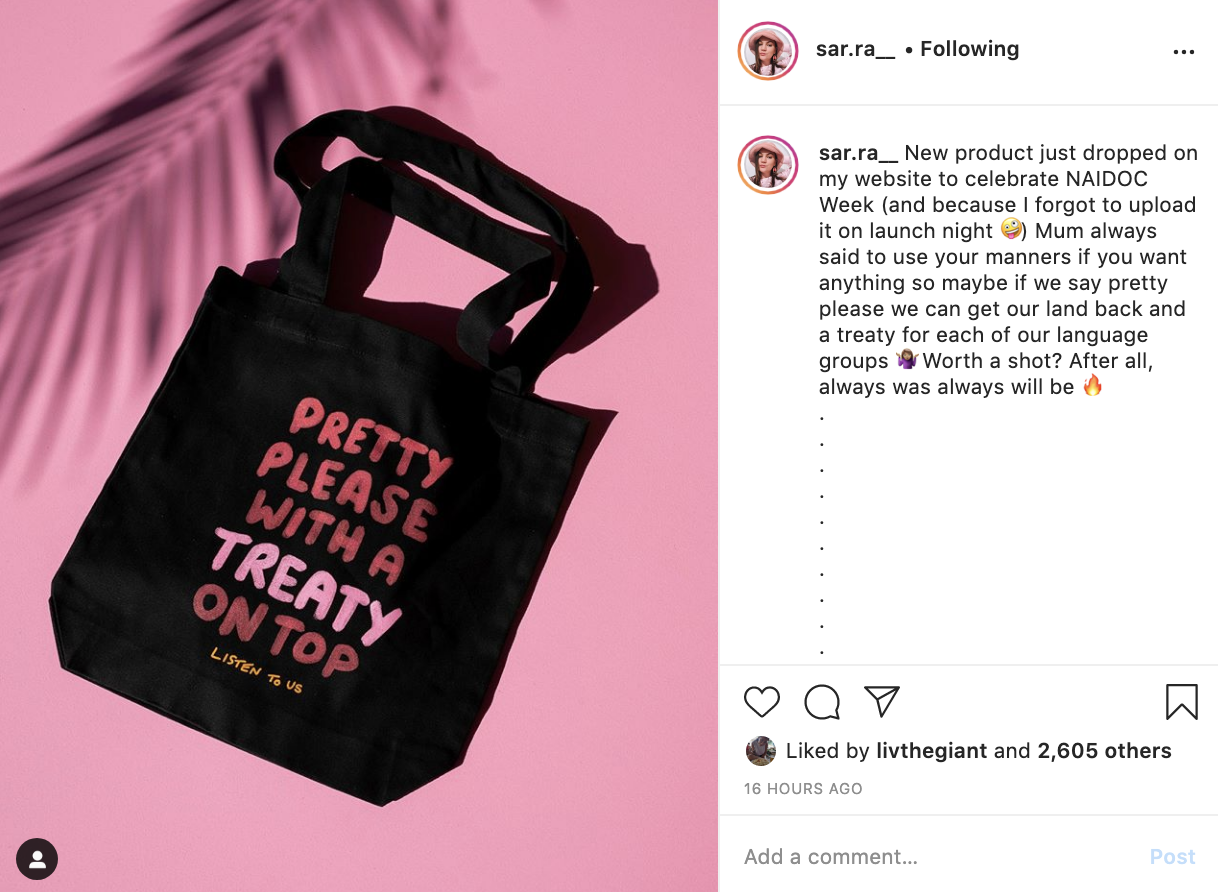 Rachael Sara
Rachael Sara is a proud Goreng Goreng woman, artist, designer and activist. You may know her from this beautiful Brisbane Street Art Festival 2019, sold out jellyfish jewellery collection, or you may have already followed her on Instagram. If you're looking for a unique colourful gift for a loved one (or yourself!), you can purchase a Rachael Sara original from her website.

Indigenous Cultural Awareness Training
Our last recommendation is for business owners, leaders and change-makers, for when you're ready to learn and understand Indigenous history and culture.
At Angliss, we encourage our teachers and staff to partake in training that will enrich their understanding of the world. We're fortunate to have worked with Jimmy Kyle, a Thungutti descendent from the mid-north coast of New South Wales, in addressing common questions and misconceptions about how Aboriginal and Torres Strait Islander history is told in Australia.
To arrange these training sessions at your workplace, click here.
More recommendations
Want to learn more? Here's are some recommendations from our National Community Initiatives Coordinator, Acting Koori Liaison Officer and proud Gunditjmara woman, Rhiannon Madden: