Virtual Careers Conversation Fair showcases industry for students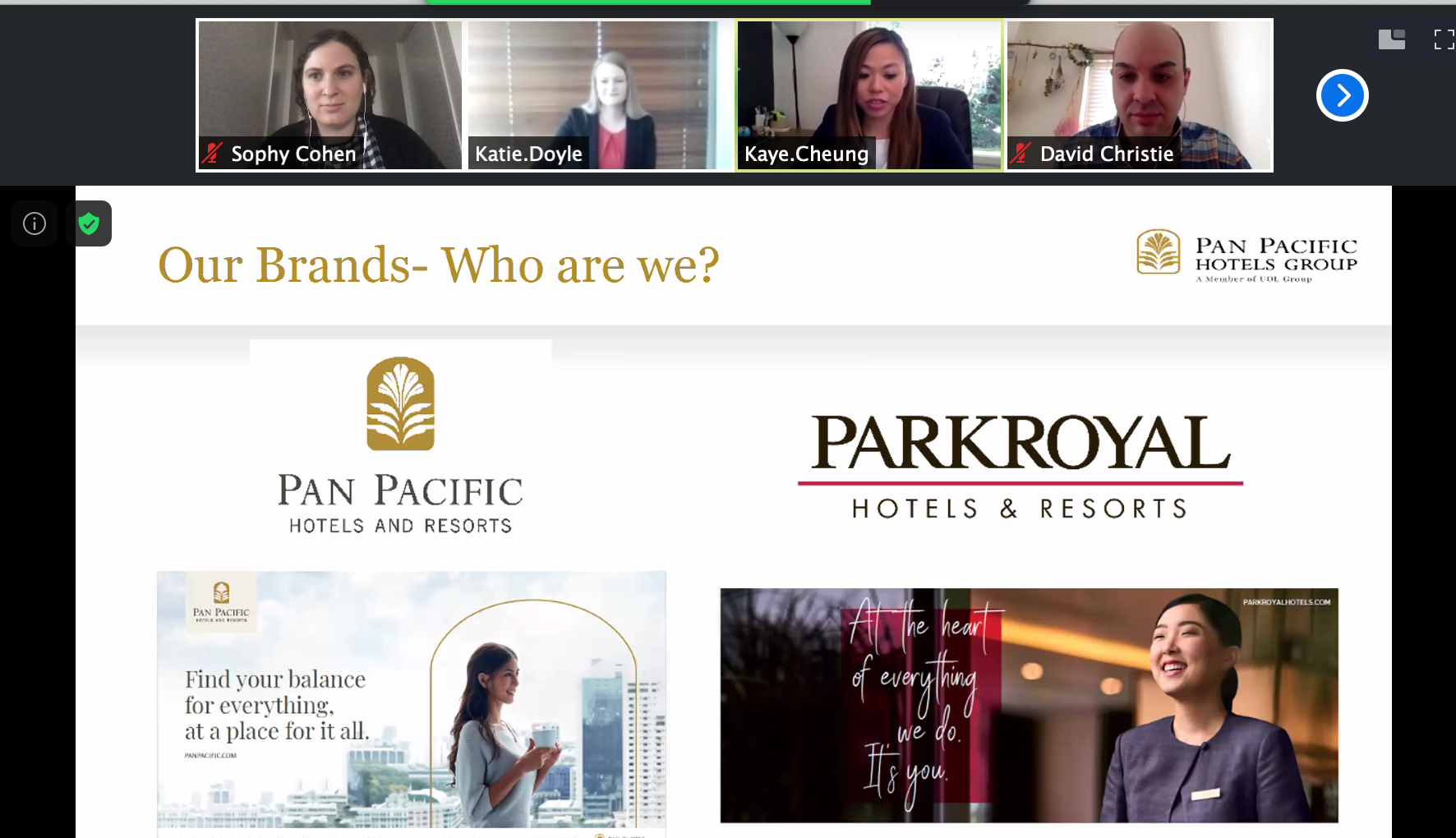 More than 300 students joined the first William Angliss Institute Virtual Careers Conversation Fair - a week of presentations and interactive workshops with a range of industry experts from such well-known brands as Pan Pacific Hotels, Koko Black, InterContinental and Hilton.
Ten sessions were designed to give students an insight into working in the industry and what it takes to get a job including resume advice, interview questions to prepare for and ways they can stand out from the crowd.
PARKROYAL Melbourne Airport, Human Capital & Development Executive, Kaye Cheung, talked about her role looking after all things human resources.
"Prior to this, I had experiences working in various roles across all hotel operational departments, which has inspired me to become part of the HR team of the hotel and look after our most valuable asset – our people," Ms Cheug said.
Angliss graduate and Human Capital & Development Executive at Pan Pacific Melbourne, Katie Doyle, shared that after nine fun-filled years working in hospitality and hotels, her passion for the industry was just continuing to grow.
"I love working with people! I enjoy finding the right person for the right role - it's like fitting a life-size jigsaw puzzle. The HR space has allowed me to explore new and interesting ideas and hopefully, encourage others to achieve their career dreams.
"Personality with the right motivation is important. We can train you on our systems and processes and can grow with you. Your motivation and personality we can't change so be yourself and remain authentic and you will have more meaningful connections along the way.
"Working for a company that shares the same values and working alongside colleagues that share these values will help shape your career," Ms Doyle said.
Senior Human Resources Advisor at Koko Black, Eliza Rushton, gave some pointers on resumes including making sure it is clear and has the most relevant and recent information first.
"Be clear if you are still studying or finished studying. Consider one/two sentences as an opener that gives a snapshot of your situation and gives a voice to your resume. I'm looking for your passion and an insight into who you are," Ms Rushton said.
"In the interview, if you stumble over a word or get tongue tied, just correct yourself and keep going! Think in advance about key things you'd like to highlight if you get the opportunity. You're responding on the spot, so think about what you'd like to tell those interviewing you."