Angliss invites you to Open Day Catch-Up TV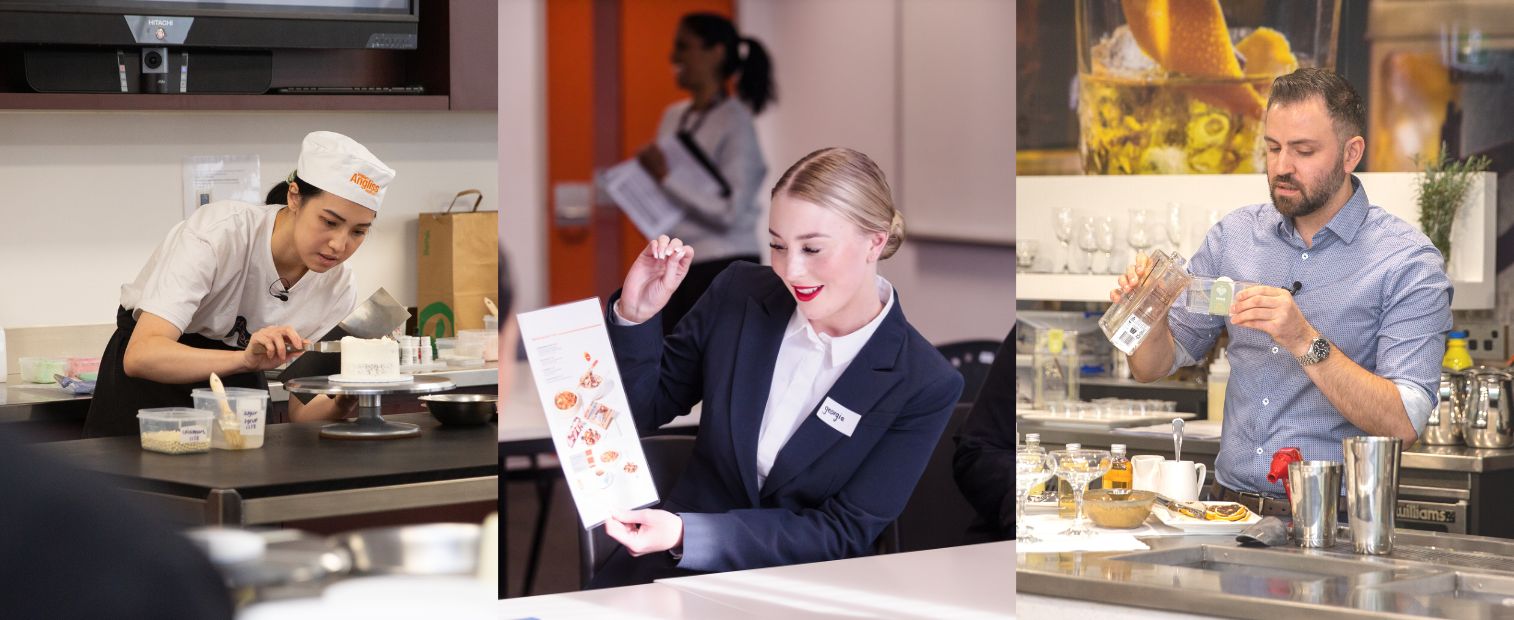 If you missed out on Melbourne Open Day 2022, or didn't catch one of our sessions, you can now watch a selection of Open Day highlights at your own pace with our Catch-Up TV
Watch vue de monde founder Shannon Bennett's awe-inspiring keynote presentation about his rise through the ranks to become one of Australia's most renowned chefs. Hear how he spoke candidly with the Institute's Director of Education Chris Harris and answered pertinent questions by Melbourne's Lord Mayor Sally Capp and the audience.
"When I got to meet Shannon Bennett, his words inspired me to pursue Food and Hospitality as a career for the future." Open Day Attendee
Learn about Brunswick Aces' delicious non-alcoholic cocktails… or mocktails. As more and more people are adopting non-alcoholic options into their lives, this is a must-see.
Play back our Indigenous Culinary Garden Tour with Sian Nelson as she offered guests a look at what you might also find in your own garden and how these wild herbs can be used in cooking.
Watch our Cabin Crew Demonstration and see the audience was seated in our purpose-built cabin training facility that is made to look and feel like an actual aeroplane.
Want to get creative? See Kitty Budiharjo owner of kittybakes and former pastry chef at vue de monde gave a masterclass on decorating 'bento' desserts and speaking about her exciting career journey.
"My favourite aspect of the open day was doing the masterclass and decorating my own cake, it was a fun and calming activity." Open Day Attendee
It's the closest thing to eating chocolate that you can get without actually eating – playback our chocolate demonstration delivered by Angliss chocolate gurus Susan Carey and Richard Scarfe. Yum!
Interested in how food and wine go together? Angliss veterans David Kerr and Andrew Donis explained the art of matching the flavour intensities of wine, to food in a way that was entertaining and easy to comprehend. Whether you're a novice when it comes to wine or a professional sommelier, explore this truly eye-opening masterclass that offers the foundations of wine matching.
"The food and wine matching was fabulous with a very knowledgeable presenter." Open Day Attendee
PUBLISHED 13 SEPTEMBER 2022