First to complete the Master of Philosophy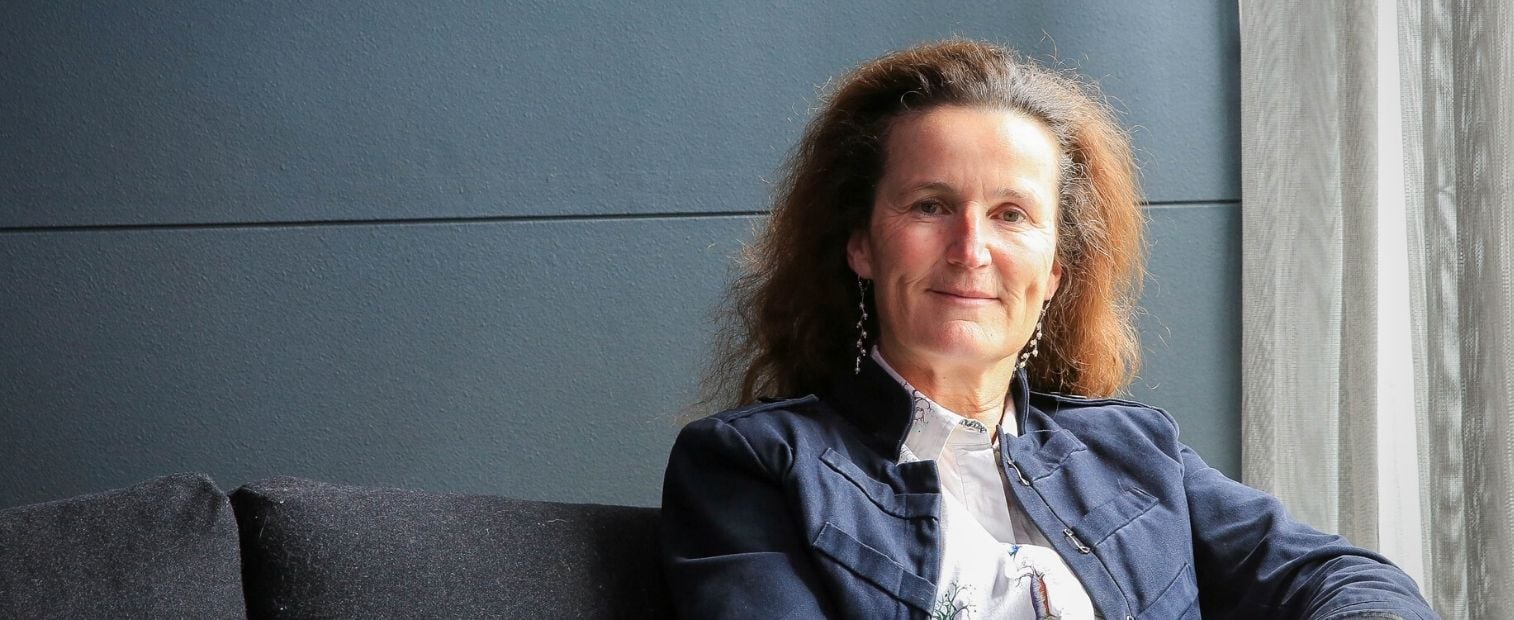 Down a rabbit hole of research, Birgitta March becomes the first graduate from the Institute to complete the Master of Philosophy by taking a deep dive into the world of Australian Tour Guides. Birgitta's thesis, Giving Voice to Australian Professional Tour Guides: Perspectives of Their Social Identity, looks to better listen to and understand the concerns of those working in the industry.
Inspired by having worked in tourism for three decades, Birgitta wanted to learn how to give a voice to Tour Guides and give back to the industry she cares so deeply about.
In the course, Birgitta undertook a large research project, which incorporated a qualitative approach, gathering the perspectives of a group of Australia's professional tour guides regarding their challenges and expectations, to obtain an insight into their cognitive social identity.
"Working in Higher Education somehow drives me to continue my research and possibly continue further studies. My second job, as a very small Tour Operator / Tour Guide, allows me to use my in-depth knowledge of Melbourne and Australia. Both jobs complement each other: they allow me to use my people skills, use my extensive experience and impart my knowledge." She said.
"I am passionate about working concurrently in academia and industry. By continuing to work in the tourism and tour guiding industry, I can teach our students (the new workforce) about the current industry skills requirements and supplement the academic readings with lots of industry examples," she said.
But the Master of Philosophy is no walk in the park as it requires a significant dose of time, dedication and resilience. Birgitta's passion and love for the subject that she chose to research was an essential factor in her success. Additionally, the endless support that she received from teachers and students buoyed her spirits and helped her to keep the ball rolling.
She said, "If you are planning to do a master by major thesis, find a topic that you are very passionate about because you will be spending so much time researching it. Think clearly about your own ontological perspectives before you decide which type of research you wish to undertake. Doing research is all about persistence and "picking yourself up" when you have a setback. But it is well worth it. Researching my topic (tour guiding) continues to be more like a hobby than study.
"I started my preparation subjects prior to Covid-19. During the pandemic, all my interactions were via Zoom. However, when I was allowed back on campus, I generally enjoyed the approachable attitude of everyone. This includes a fellow colleague and student, my very approachable supervisors but also the library staff. I loved the whole process at William Angliss." Birgitta said.
William Angliss Institute is the only TAFE in Australia to offer a research-based Master of Philosophy and the only non-university to offer a Master of Philosophy by Praxis and Exegesis. As a specialist institute, this is the perfect setting for a Master's Degree.
PUBLISHED 30 SEPTEMBER 2022