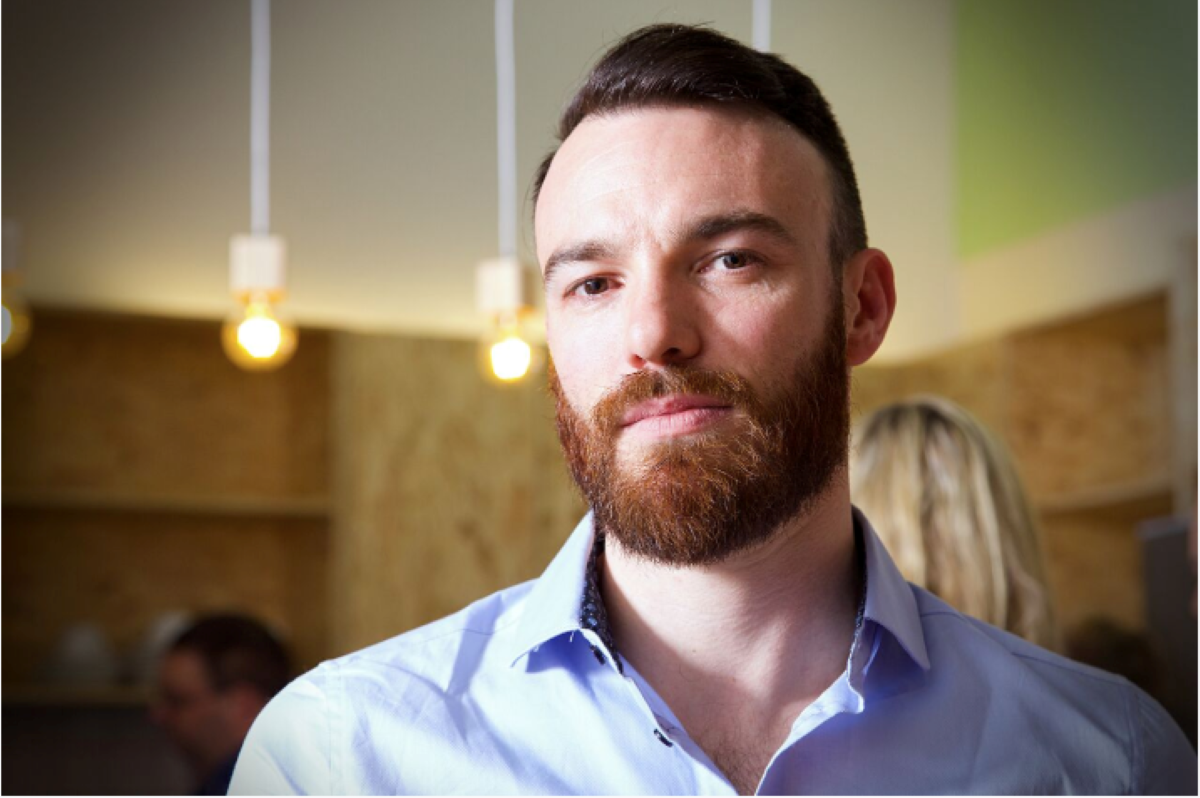 Hospitality graduate Brad Cooke has found his passion opening and managing bars, and coaching hospitality business owners to help them succeed in Melbourne's dynamic bar scene.
Keen to dive into Melbourne's vibrant hospitality scene after finishing high school, Brad Cooke researched which was the best hospitality education facility in Melbourne to study at and found Angliss was the best choice.
"William Angliss Institute was a standout in the hospitality training scene when I was making my decision to enter the industry," Brad said.
"Sure, there were other options available but there was no close second in my books. I loved that there were individuals that care. My IPP Coordinator, Melissa Jennings, got me my first job and my start. The facilities are the best available, a working restaurant to immediately implement our learnings and access to industry professionals to network with."
Since graduating with an Advanced Diploma of Hospitality Management (SIT60316) Industry Placement Program in 2010, Brad worked at venues such as Vibe Savoy hotel, Transit Cocktail Lounge, Chin Chin and its basement level Go Go Bar. A self-proclaimed coffee fiend and cocktail history buff, he opened venues for contestants from My Kitchen Rules, managed Transit Cocktail Lounge to win the 2012 Herradura Bar of the Year and is the 2013 Victorian Angostura Rum Cocktail Competition winner.
Brad has trained over 1,500 hospitality employees and delivered over 4,000 facilitation hours, notably at Hospitality Training Australia and The Coaching Institute.
He is currently the General Manager of Foodie Coaches, a coaching and consulting company for hospitality business owners across Australia, working with over 70 individual hospitality businesses Australia-wide. And his studies at Angliss continues to help him in his career.
"The industry experience over my last 12 months [of the program] combined with the advanced modules I studied at the same time [helped the most]. Specifically HR, financial management and the business plan I created gave me a bigger picture perspective from the very start and an understanding of both frontline service and management decisions," Brad explained.
"It got me thinking big picture and I genuinely believe that accelerated my move to management and consulting quicker."
Brad has got exciting plans for his career with Foodie Coaches and in the Melbourne hospitality industry in the coming years.
"Foodie Coaches has big plans of growing into an international company and leading that charge makes me very excited and proud," Brad enthused.
"I genuinely love this industry and the people in it. I also have quite a few extremely close friends who want to own their own venues in Melbourne and I'll be financially involved in these projects."
For someone interested in the hospitality industry, Brad says there is no better time to be a part of Melbourne's thriving experience economy.
"If you love a challenge while having fun in a dynamic industry with plenty of variety, then get involved," he said.
"The conditions in the hospitality industry, particularly in Melbourne, have never been better. It's a great time to get involved and the hospitality scene (and the people in it) are some of the quirkiest, coolest, most loyal people I know. They are also some of my best friends. It made me a better person and I wish the journey I have had for anyone that wants that in their life."