Reimagining events: current research findings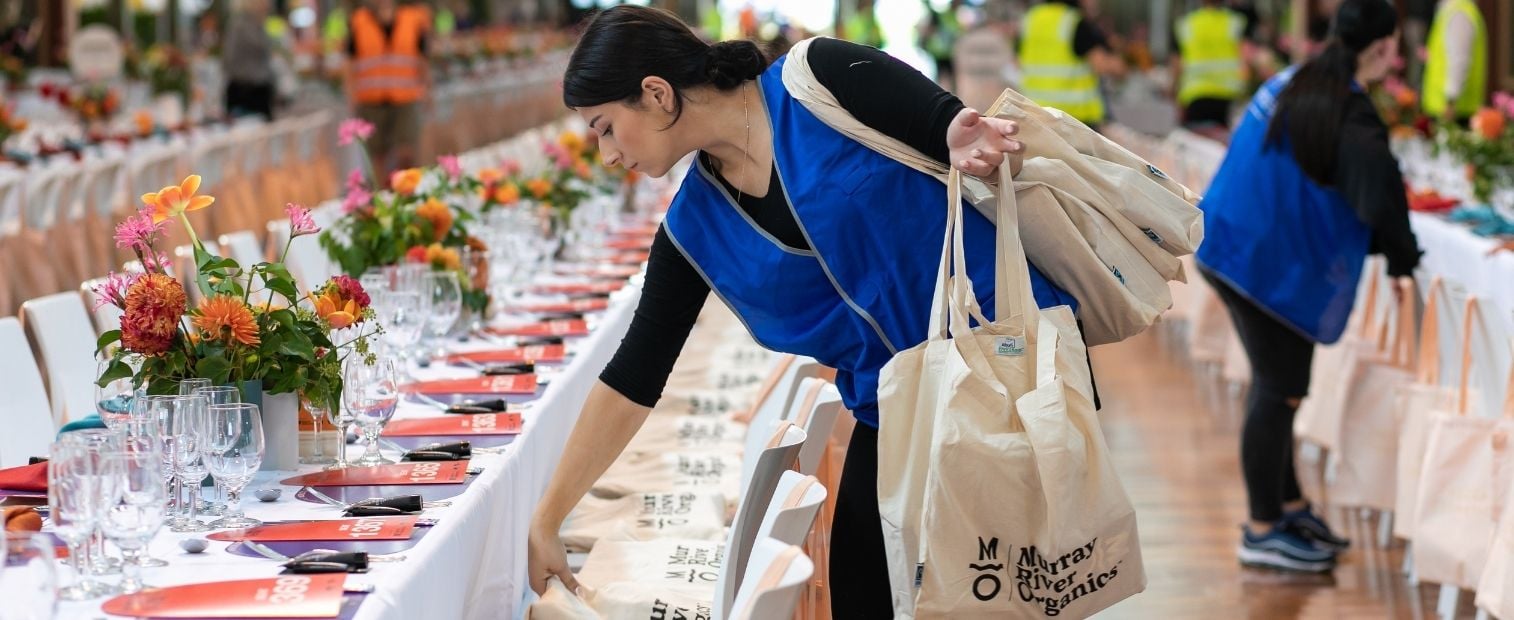 Current research on the event industry by Higher Education Bachelor of Event Management lecturers, Dr Effie Steriopoulos and Dr Jeff Wrathall, has highlighted how the event industry will continue to transform to meet global demands.
Dr Steriopoulos presented findings in a session titled "A forced transformation? Rethinking event experiences based on emerging theoretical and practical approaches" at an academic seminar series called Iso-CHATS. Iso-CHATS is an academic series endorsed by the Council for Australasian Tourism, Hospitality and Events Education (CAUTHE) as a network promoting research excellence.
Lessons from the research provide an opportunity for both event education providers and industry, to develop global graduates.
Students need to learn to be resilient, flexible and well prepared to adapt to complex event situations ranging from minor indoor to larger scale outdoor events.
To achieve this, businesses and institutes like William Angliss Institute can consider offering virtual practical and volunteer placements. Designing international virtual experiences will still remain as an important service offering over the next few years.
Dr Steriopoulos connected this research to William Angliss Institute, highlighting "Our teachers have been able to equip students with future skills by utilising collaboration with our strong industry partners during this pandemic and rolling lockdowns."
During her presentation, Dr Steriopoulos asked attendees to try and reimagine cancelled events like the Royal Melbourne Show and the AFL Grand Final Parade into ways they could happen in the current reality of the pandemic.
"I also wanted to highlight the importance of volunteers as community builders and key stakeholder of the event industry – with festivals being such an important part of building local communities which will be more important than ever into the near future," said Dr Steriopoulos. "Wellbeing is also so important to be taken into account for event management specialists especially when the future is unpredictable and event delivery is constantly evolving."
Visit Bachelor of Event Management for more information.
To access the recording of Dr Steriopoulos' Iso-CHAT presentation.
This presentation was based on empirical research undertaken by Dr Steriopoulos and Dr Wrathall with event practitioners during the pandemic with new concepts emerging and new approaches and model adoptions necessary to cope with the ongoing changes.
Free access to the journal article titled: Re-imagining and transforming events: Insights from the Australian events industry.

Published 16 September 2021