All flavours lead to home for Bianca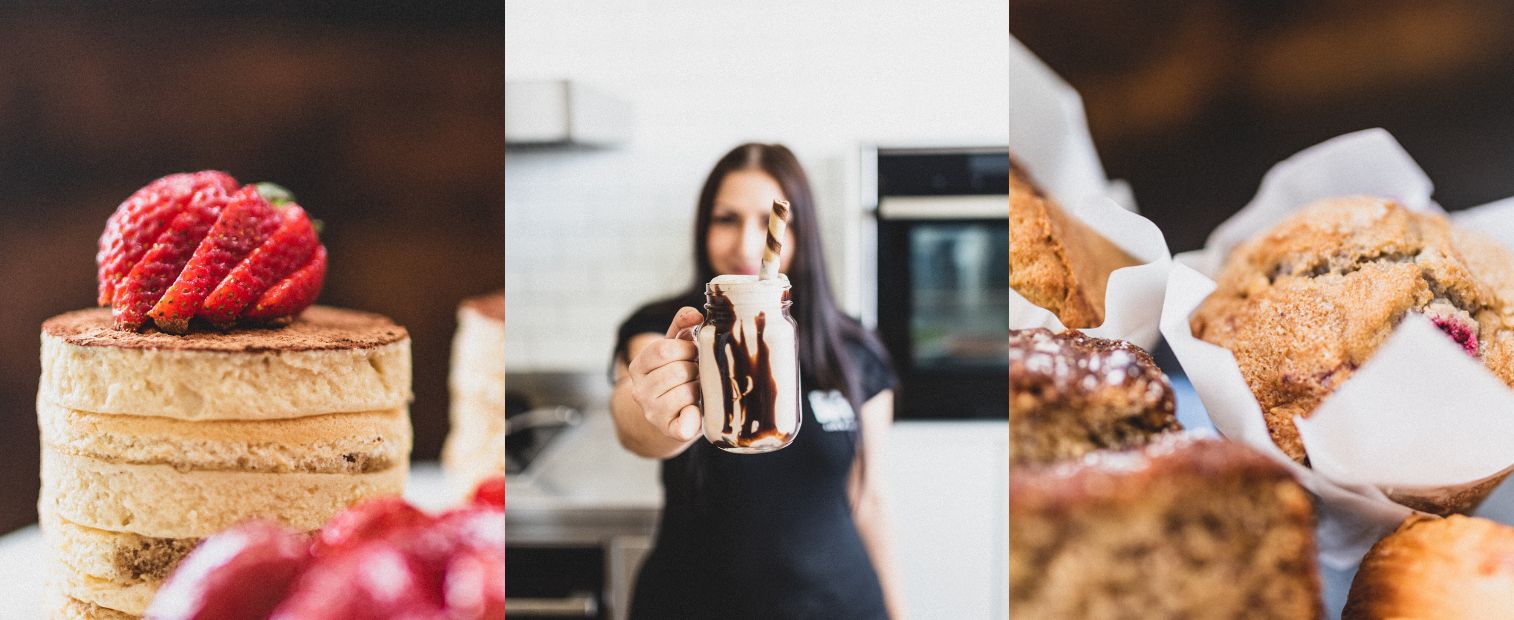 (Images from www.italianbambinos.com.au)
Having come from a large extended family where food is front and centre of gatherings, Bianca Tenaglia developed an understanding of food production from a young age.
Bianca remembers helping her Nonna make crostolis (crispy fried, sweet Italian pastry morsels) and other delicious Italian desserts, which laid the foundation for her interest in the culinary arts.
After graduating from high school, Bianca said that there was a big focus on pushing students into universities to undergo theoretical-based learning however, this was not for her. Bianca wanted to use her hands and apply practical skills.
There were many courses and learning institutes available to Bianca, but she decided to base her decision on where she felt most comfortable. Through researching the Institute, Bianca liked how the class sizes were smaller in Sydney, yet it still had a community atmosphere.
The sense of community spirit that she received from the friendly staff and students on orientation, echoed that of her time growing up in a large family, and made Bianca feel right at home. She said, "The advantage of having smaller class sizes also meant that the teachers had more time for me and were flexible."
Bianca enrolled into the Sydney campus to study Certificate IV in Patisserie, where she enjoyed creating chocolate sculptures and ornate desserts like the Ferris wheel that would actually spin.
In her second semester, Bianca achieved a scholarship that allowed her to sharpen her skills further, and it also heightened her passion for the industry.
One of the most valuable experiences was working in Café Imparo, where she was put into the mix with actual customers and peers alike to gain real industry experience.
Bianca said, "Working at Café Imparo helped my confidence and it taught me the foundations of baking, which allowed me to achieve my goals."
The restaurant Italian Bambinos in Gerringong on the South Coast of New South Wales took Bianca on as a pastry chef where she is currently working today. She said, "I love that I can be creative and experiment with our cake range while producing for our shop. I enjoy creating new products like the mini tart range of 12 flavours that I created. I love the satisfaction when I see a customer so excited to enjoy what I have produced."
Bianca's plan is to travel overseas to work in an Italian patisserie shop, to acquire technical skills that she can bring back home to use on her own cake creations.
She said, "My advice to anyone who wants to get into this field is to make sure you have a passion for what you want to do and never stop learning new skills, as that is how you become confident and move further in your career."
When asked about her time as a student she said, "I was very proud of my accomplishments, and I couldn't have done it without the help and guidance of the teachers at the Institute, they really do go above and beyond."
Enrolments in Sydney are currently open for courses in foods, hospitality and events. Visit www.angliss.edu.au or call 02 9125 5111 to learn more.
Published 1 July 2022