Alumni industry experts share their wisdom on business survival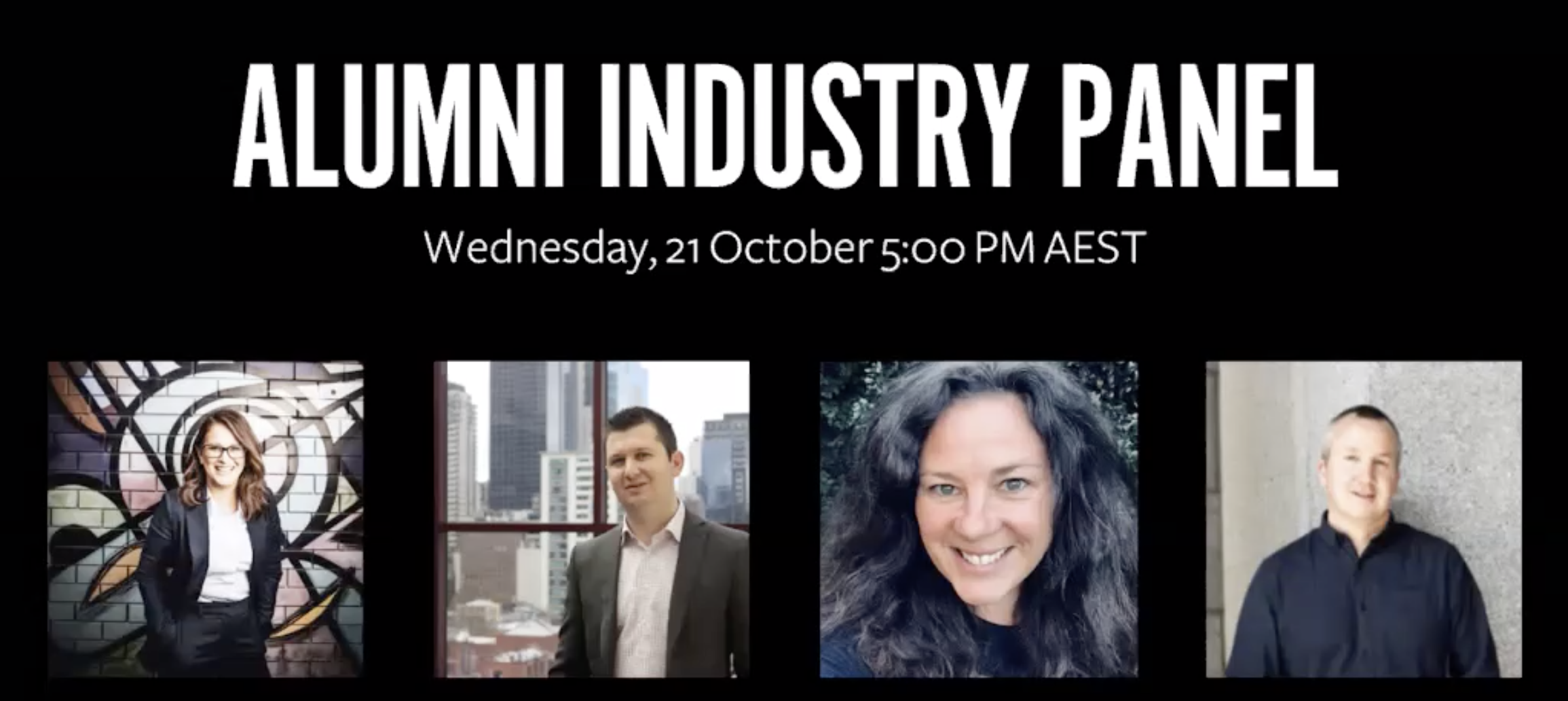 The major challenges faced by the hospitality and events industry due to COVID-19 restrictions and shutdown have been the topic of much discussion over the past few months. Employers are struggling to keep businesses viable while graduates are wondering if their careers and work future can be revived.
On Wednesday 21 October, Chris Harris, Director Education at William Angliss Institute, brought together a webinar panel of William Angliss Institute alumni who are industry experts in hospitality, events, and travel and tourism. They shared their insights on how they have evolved to survive through these tough times. A number of graduates attended the webinar to hear about how they can still gain industry experience as restrictions start to ease.
Emma Yee, CEO of Dann Event Hire, had recently joined the business when restrictions meant that she watched their event bookings disappear almost overnight. Fortunately, Emma had done a great deal of research about the business before coming on board.
"This research meant I had a lot of data from which to make decisions about a strategy to sustain the business, and which efficiencies to apply. It was an opportunity to restructure around revenue and focus on core business, to survive until events start again", Emma said.
Nathan Toleman, Founder and CEO of The Mulberry Group, felt it was vital to think of long-term strategies and not get caught up in short-term measures.
"We looked at conserving our costs and our energy, deploying staff and stock to other locations, and which elements of this crisis we could control", he said.
The Mulberry Group's farm, however, thrived.
"We engaged more with our community, and provided an outlet for hospitality professionals to get their hands in the soil for the benefit of their mental health," Nathan said.
General Manager of the Pullman Melbourne on Swanston and Mercure Welcome Melbourne, James Muscat, believes that maintaining cash flow is vital.
"The landscape was changing very fast and we needed to be adaptable", he said.
Both properties that James manages were used as quarantine facilities, with a strong management and safety oversight by James' team.
"The Melbourne hospitality industry is strong and robust will bounce back when domestic travel resumes," James said.
Alexandra Orchard from travel and tourism company, Travelseed, has experienced a major downturn in her corporate travel bookings, as companies rethink executive travel. In the meantime, she advises businesses to offer flexibility.
"Customers want reassurance about flexibility of fares and bookings", Alexandra said.
"They are wary about making bookings when we don't have certainty about exactly when markets will reopen."
When Panel Chair Chris Harris asked about the role of VET or TAFE education in their success, the answers were unanimous: learning from the ground up, being part of a team, having a good knowledge of the industry, and taking on other duties and roles in order to learn.
Final words of advice from the panellists were for graduates looking for roles in these difficult times. They all agreed: be willing to volunteer in order to get experience, as many roles are offered to volunteers who show initiative, and a willingness to learn about all aspects of the business.