Alumni Returns to Angliss for International Women's Day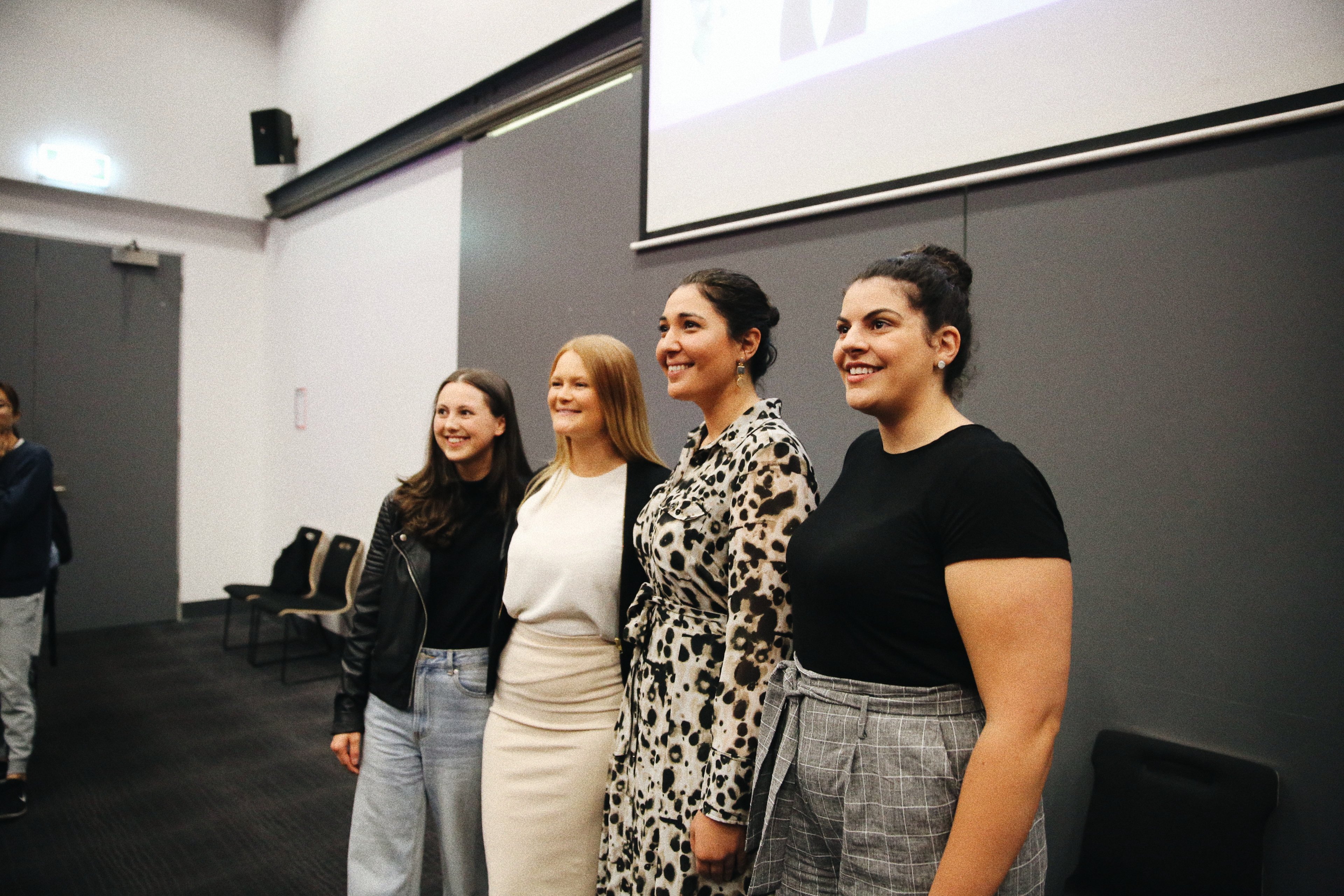 This year we celebrated International Women's Day with four Angliss alumni who are now thriving in industry.
Katie Doyle, who works as a Human Capital and Development Executive at Pan Pacific Hotel, started her journey in the F&B sector. She wasn't sure where her career was taking her as she saw very few women in leadership roles in her workplace. Her supervisor at the time directed her to the HR department, where she met her current boss and mentor - and it was the perfect fit!
"Culture is important to me and being in HR; I need to practice what I preach. I believe this is the best way to create a healthy culture is by implementing the changes you want to see," said Katie. She also uses the responsibility that comes with hiring new talent to find people who would further amplify the work ethic and personality traits she wants to see at Pan Pacific Hotel.
Sharon Calleja's passion for Events started early on when she was still studying her qualification. She credited networking as the gateway to the success she has today.
"A fellow Angliss ambassador was going overseas and needed a 10-week replacement for their role at Peter Rowland while they were away".
Those ten weeks changed her life. She worked hard and at the end of her internship, she was offered a position. She's now signed up as a mentor at Angliss, hoping to help a passionate and driven student navigate the early stages of their career.
"It's important to note, in your final year, you have the option to take a break during your holidays or take that time to network, find opportunities and ultimately start your career. If you're basing yourself in Melbourne, the earlier you start the better".
Lisa Bolle's resume would tell you she's a gun in the kitchen and fearless in the workplace. Before taking up the position as the Sous Chef at The Big Group, she was Head Chef at Christie's Auction House in Melbourne. Having worked in a predominantly male industry, she learned early on to always stand your ground and gradually build on that confidence to assert yourself in the workplace.
"I've come across people who doubted me because of my age and gender and when that line has been crossed, you need to step up and not let that get you down."
The youngest member in our panel, Britney Lord, is one of the finalists for the Inspirational TAFE Student Awards and now she's working as a chocolatier at KitKat Chocolatory. Like the other women in the panel, she always tries to place herself in a position of success. By surrounding herself with people who are great at what they do, people who are willing to empower and challenge their surroundings and to be in an environment where she knows she will thrive.
"Strive to enlarge your capacity. I constantly put myself in an uncomfortable situation to grow".
For students who are always looking for different ways to learn and connect with like-minded people in the industry, head over to Student Opportunities to learn more about our mentoring program, speed networking events and other career opportunities.