Angliss Alumni makes the most out of isolation with a cookbook project

Before Rosheen started her training, she believed it was important for her to complete her qualification via apprenticeship. Choosing Angliss was an easy choice for her, 'it was the most widely recognised course provider in Victoria,' she said. Since completing her Commercial Cookery apprenticeship program in 2019, she has worked in places such as Ezard, Lee Ho Fook and Dinner by Heston Blumenthal.
Unfortunately, like many people in the industry, she had to hunker down when the pandemic hit. Like many of us, she filled up her days with cooking and sharing her creations online. It wasn't long until friends and family started asking for recipes.
"I noticed that most requests were for Asian recipes, and I realised that many people were curious but were generally quite intimidated by it. I see this as a unique opportunity to engage with people by using simple, delicious recipes that could be put together with some very basic pantry ingredients."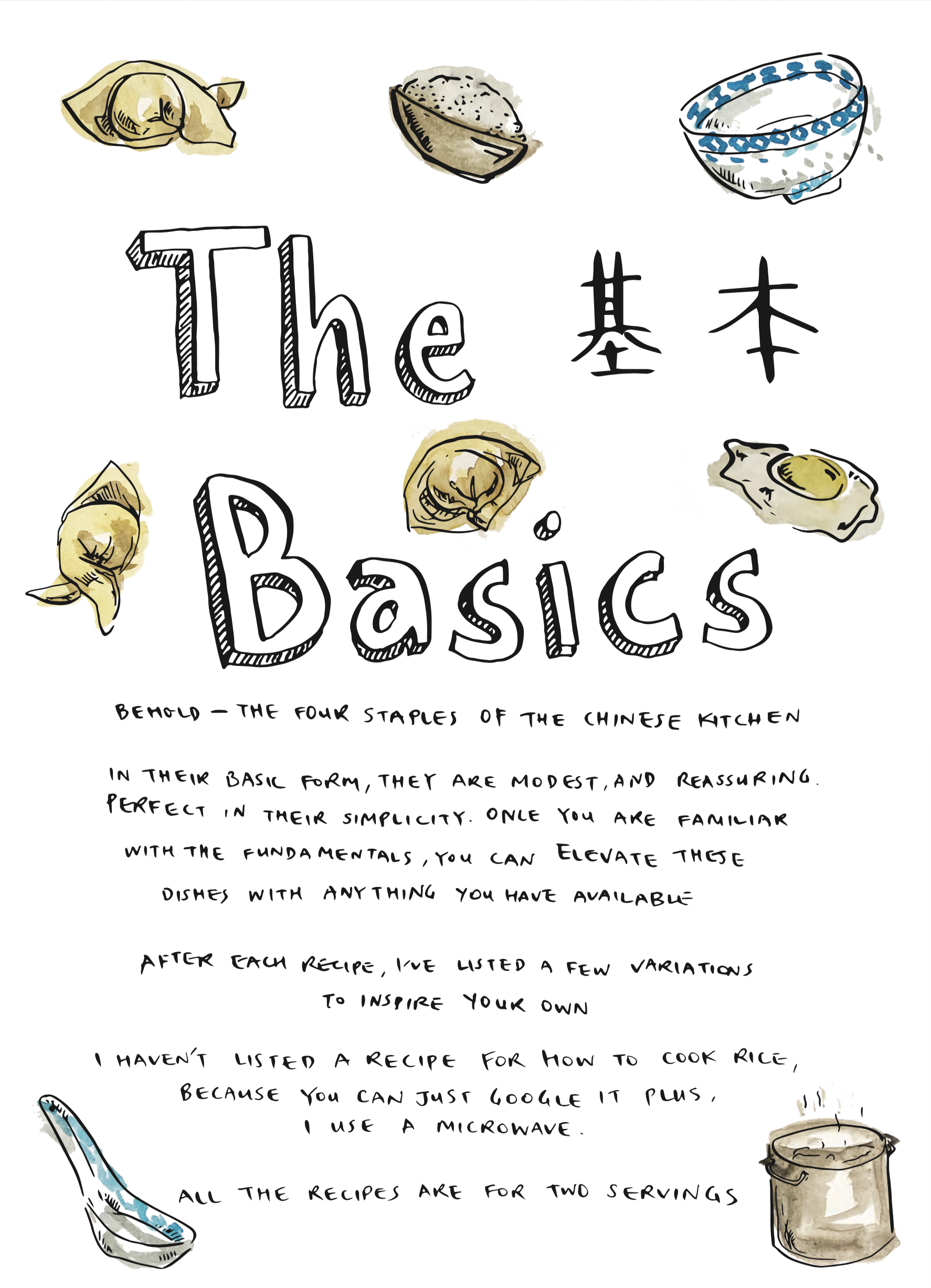 Rosheen's cookbook shows you a humble approach to cooking
and also teaches you the skills you wish you'd known the minute you stepped into adulthood.
The image is an excerpt from the Isol(Asian) cookbook.
But of course, it didn't stop there. She raised the bar by compiling her recipes into a cookbook, an Isol(Asian) Cookbook to be exact. She also took this opportunity to muse about her childhood and add some of her own original recipes. 'Whatever you do, make sure you do it properly' is something Rosheen's mum would always and she took that advice to heart when she started this project.
She enlisted Jo, a self-taught calligrapher and illustrator, to inject more life to the book and the results were the stuff of isolation dreams! Apart from gaining attention from The Harrolds Journal, The Guardian, Timeout Melbourne, she was also nominated for the Timeout (TimeIn) Awards 2020 in the 'Favourite Food and Drink Reinvention' category.
For those who want to get their copy of the book, that might be tricky to do. The Isol(Asian) cookbook has had three print runs and they've all sold out! The good news is you can get a digital copy today for $10.
Quick Q's with Rosheen
Go-to comfort food?
Fried chicken. 100%.
Top 3 pantry staples?
Chinese chicken bouillon powder, spam and crispy chilli oil.
Top 3 restaurants that you're going to dine in this month?
I can't wait to go to the Builders Arms' Hotel, France-Soir and Capitano again. The experience of eating in these establishments could never be replicated with takeaway.
Who has influenced your cooking?
I take most of my inspiration from schools of cooking, rather than from people. I have enormous respect for classical French and Chinese cuisine, and I spend more time trying to learn and understand the classics rather than reinvent them.
My parents are also amazing cooks, and much of our heritage was communicated through food.
I am influenced by Melbourne, and by the restaurants I have worked in.

Published 11 June 2020