Angliss Careers and Employment Expo 2022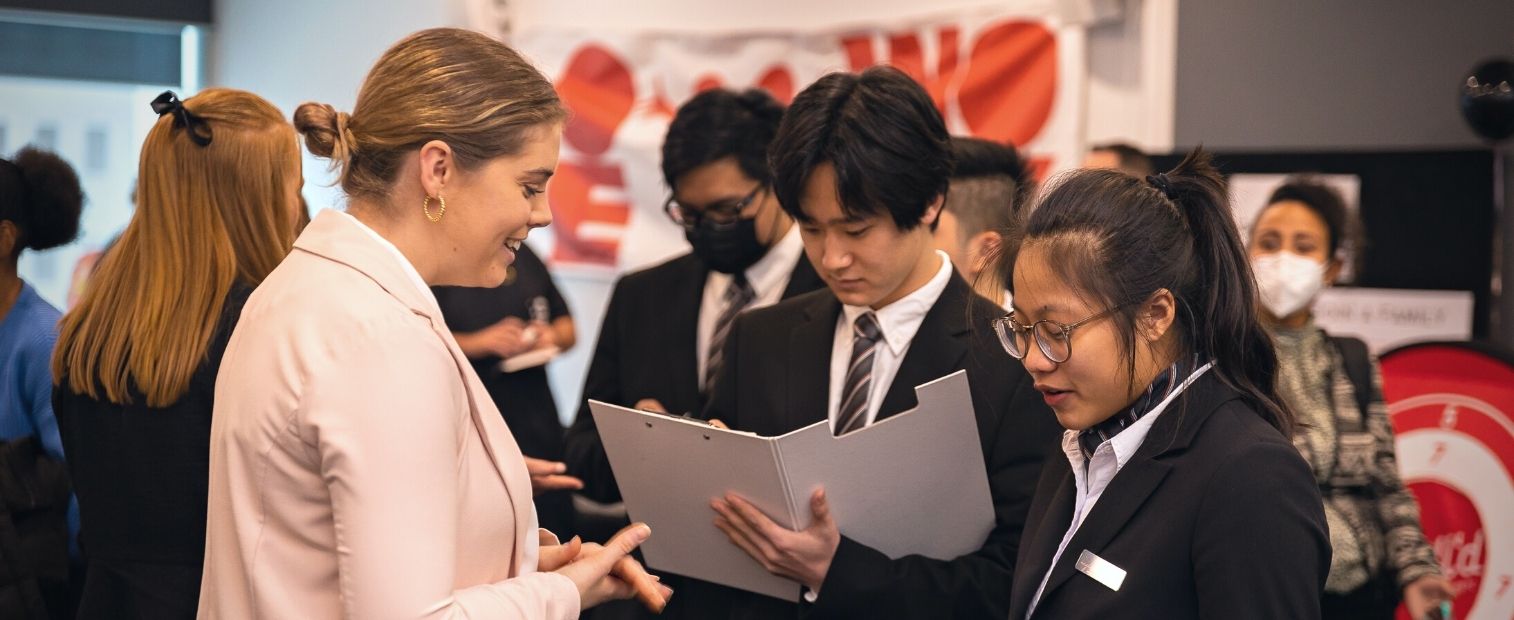 The 2022 Annual Careers and Employment gave hundreds of Angliss students and recent graduates a chance to connect with key players in the experience industry.
The event hosted nearly 30 employers including Accor, Crown Resorts, Hilton, Marriott, Pan Pacific, Qantas, RACV Club, Laurent (French inspired bakery) and The Valley (horse racing). Students were able to speak to their representatives, explore career pathways and meet with businesses looking for talent.
Students also had the chance to speak to Angliss alumni guests to discuss their career pathways beyond graduation.
For businesses, the annual Careers and Employment Expo offered a chance to meet potential talent in foods, hospitality, tourism aviation and events.
Paul Kloppenborg, Manager of Learning & Information Services said, "It was great to see over 200 of our students networking with 24 industry representatives at the Careers & Employment Expo. The expo is a wonderful opportunity for our students to explore job opportunities and make meaningful connections with industry professionals to assist them on their career journey."
At the frontline of the event was Angliss Careers Coordinator Holly Osmond who said, "The current employment market is showing a huge industry demand for new talent within the foods and cookery area, which presents an exciting opportunity for our students as they look to expand on their careers or enter the employment market."
For students to prepare for the event, and confidently present themselves to industry representatives, the Careers & Employment team offer one on one sessions with students to assist with resume writing and interview preparation. These sessions can be booked via CareerHub.
"It was wonderful for students and industry alike to be able to connect and network at our first in person Careers and Employment Expo. There was definitely a buzz and excitement in the room." Holly said.
PUBLISHED 5 SEPTEMBER 2022