Aspiring pastry shop owner wins John Patrick Conway award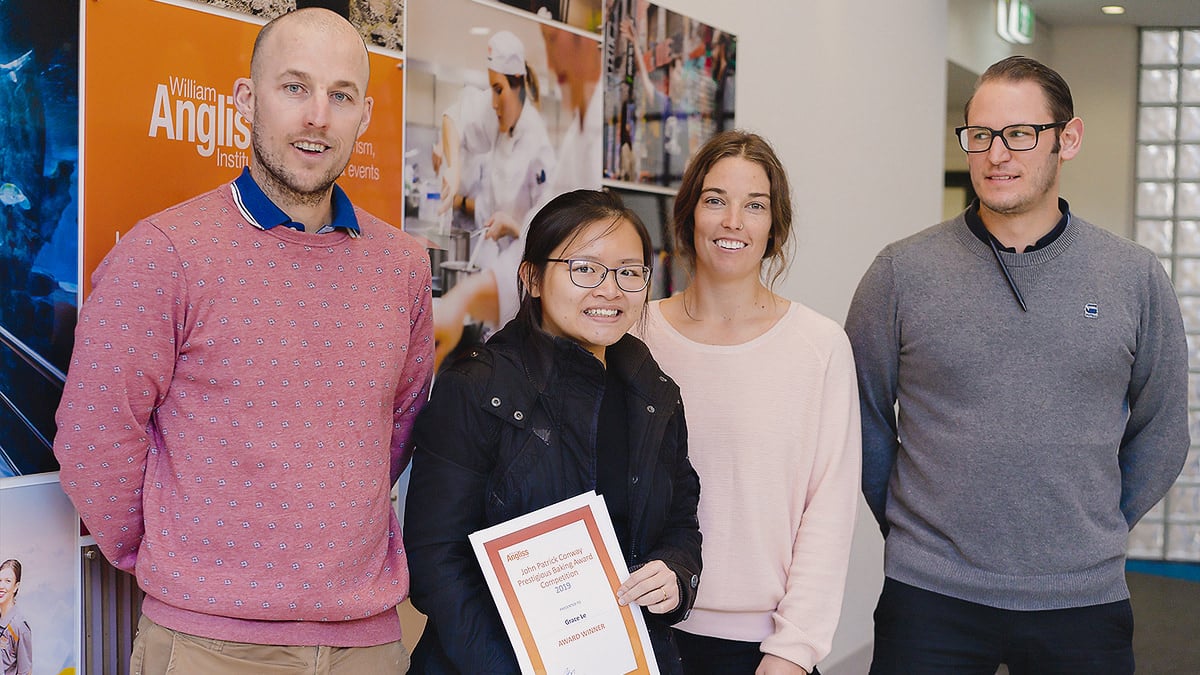 Grace Le has been crowned the winner of this year's John Patrick Conway Award, which recognises excellence in baking among Angliss students.
"The competition really pushed me to expand my horizons - I'm really happy as all my efforts preparing for it have paid off," said Grace.
Having just completed her studies in patisserie, Grace impressed the judges with her range of pastries including Danish, petit éclairs, petit puffs, fruit flans and tartlets.
Judged against strict criteria. competition entrants were also required to submit a written component and make a presentation to the judges.
The judging panel consisted of Craig Bruty from Bakers Delight Melbourne CBD, Jezza Cools from Pantry in Brighton, and last year's winner of the John Patrick Conway award, Sarah Pyman from Swan Street Bakery & Patisserie.
Winning the competition marks an important turning point for Grace, who did not have any experience in a commercial kitchen before studying at Angliss. She now has her sights set on a long-term career in the baking industry.
"I really want to have my own little pastry shop," said Grace. "Winning this award helps me be more confident about my career decision."
While studying patisserie, Grace worked as a baker for an online cake shop and has been practising her baking techniques at home to steadily building up her Instagram portfolio.
This year marks the 17thyear of the John Patrick Conway award, which provides a $6,000 cash prize to the winning student.
The award is made possible through a bequest from the estate of the late Mrs Leah Conway to acknowledge the memory of her late husband, John Patrick Conway, who was for many years one of Melbourne's most highly regarded bakers.