Bellissimo! Lecturer explores local Italian food with historical walk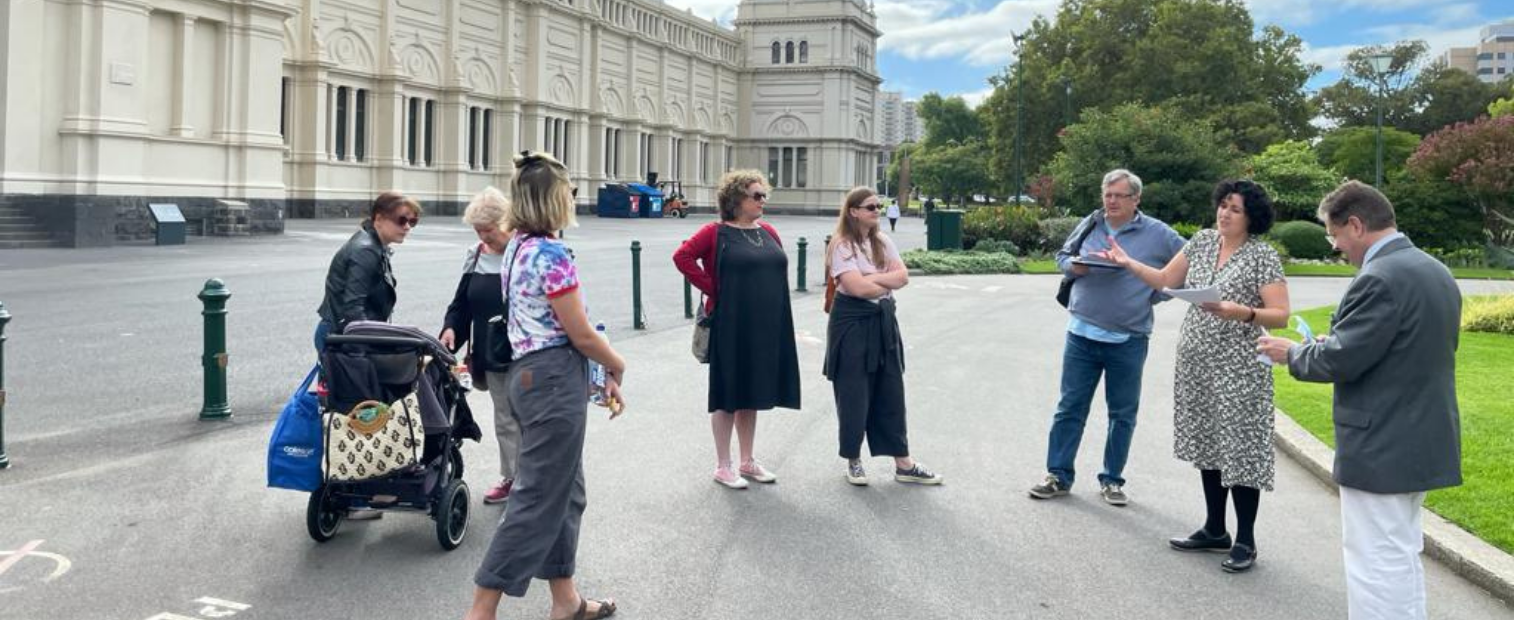 Food historian and Angliss gastronomy lecturer Dr Tania Cammarano will lead a fascinating culinary walk 'Romance and Glamour, Migrants and Mavericks' to explore the history of Italian food in Melbourne. The walk will begin at Melbourne's Royal Exhibition Building and head into the heart of Carlton on Saturday 4 September and Saturday 6 November 2021, pending COVID restrictions easing.
Dr Cammarano will seek to answer questions about how the food of widely distrusted and sometimes despised Italian migrants has become arguably Australia's favourite cuisine. She will explain how Renaissance architecture, wartime internment, espresso bar scandals and Sophia Loren played a part in this.
Drawing on her original research and some serious sleuthing, Dr Cammarano will tell the fascinating and largely overlooked story of how ideas of Italy influenced the acceptance of Italian food.
Myths will be busted and mysteries uncovered as participants meet some of the migrant visionaries and mavericks who paved the way for Italians and their food to become the mainstays of multiculturalism.
One of the places Dr Cammarano will take participants is where Australia's first Italian cookbook was published. A rare copy of this cookbook, the First Australian Continental Cookery Book, can be found in the William Angliss Institute Learning Resource Centre's Special Collections. Dr Cammarano was excited to find the edition of the book at Angliss still had the dust jacket in place.
"I had only ever known the book as a boring dark-green hardcover with the words Continental Cookery Book embossed in gold. With its illustration, including a plate of spaghetti and bottles of wine, the dust jacket is much more in keeping with how the book is written, especially its strong pro-Italian message. This might not matter to the average reader, but to a researcher who is trying to understand exactly what and how the book is communicating, this is a significant find," Dr Cammarano said. Dr Cammarano's story explaining the significance of the book for SBS can be found here.
The leisurely walk will include caffè and biscotti, cooked from a recipe in the First Australian Continental Cookery Book en route, and end with vino, antipasto and a debriefing at one of Carlton's historic cafes. It costs $70 per person.
Bookings are essential and can be made at https://www.coasit.com.au/walk
Dr Cammarano is a food historian whose research focuses on the history of Italian food in Australia and she is currently a lecturer in the Food Studies and Gastronomy program at William Angliss Institute.

Published 1 September 2021