Discover an Angliss hidden gem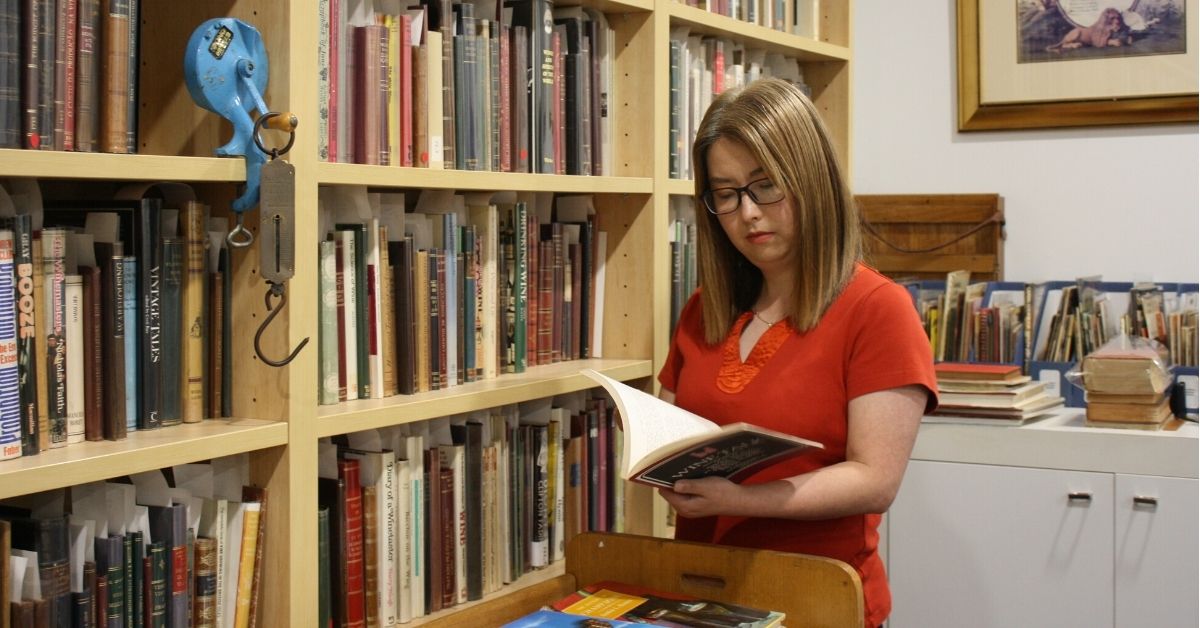 Whether you're a new addition to Angliss or have been around the block for a couple of years, one of the things that's unique to our Melbourne campus is its many hidden treasures. Some are more obvious than others, like the Indigenous Rain Garden or the impressive Angliss International Hotel School suites. But, have you heard about the Angliss Special Collections?
Established in 2006, The Special Collections was a way for the Institute to store all of the different course materials taught at Angliss. Fast forward to 2021, Special Collections is now considered one of the best places to find rare books, newspapers, journals, manuscripts, personal collections and artefacts relating to Australian culinary history and culture. It's no wonder that it has become the go-to place for many food and hospitality scholars, researchers, writers and Angliss students.
One of the Special Collections most recent visitors was Dr Tania Cammarano who lectures in the Bachelor of Food Studies and the Master of Food Systems and Gastronomy programs here at Angliss. Tania, whose research focuses on the history of Italian food in Australia, was writing a story for SBS Food about her research when she made an important discovery.
"It was exhilarating to find an edition of the First Australian Continental Cookery Book with the dust jacket still in place. I had only ever known the book as a boring dark-green hardcover with the words Continental Cookery Book embossed in gold. With its illustration, including a plate of spaghetti and bottles of wine, the dust jacket is much more in keeping with how the book is written, especially its strong pro-Italian message. This might not matter to the average reader, but to a researcher who is trying to understand exactly what and how the book is communicating, this is a significant find," Dr Cammarano said.
Just like Dr Cammarano, when you start going through the collection, you understand why it's one of Victoria's leading culinary history hubs.
So how does the Institute maintain all of this? Vicky Qin, Librarian and Special Collections Coordinator, lives and breathes food history and has curated and taken care of the collection for the past 15 years.
"The collection has always fascinated me. It's like a time machine taking me through history and, in some ways, a teacher too. You can learn so much about different cultural roots through food," said Vicky.
So for a librarian who knows every inch of the collection, what could be Vicky's most treasured item?
"My favourite book is The Zimmerman Book. It's called a book, but it's really a collection of more than 1,000 European menus dating back to the late 1800s. The menu items are interesting and, since you don't see many of them served today, it really is like travelling through time. The book is also beautiful with unique illustrations all over the pages," Vicky said.
If you have a minute to explore the campus, why not pop by the Special Collections next time? You may stumble upon something unexpected, but we can guarantee you'll discover a one of a kind piece of history.
Published 3 November 2021