Brigitte's taking her passion for tourism to new heights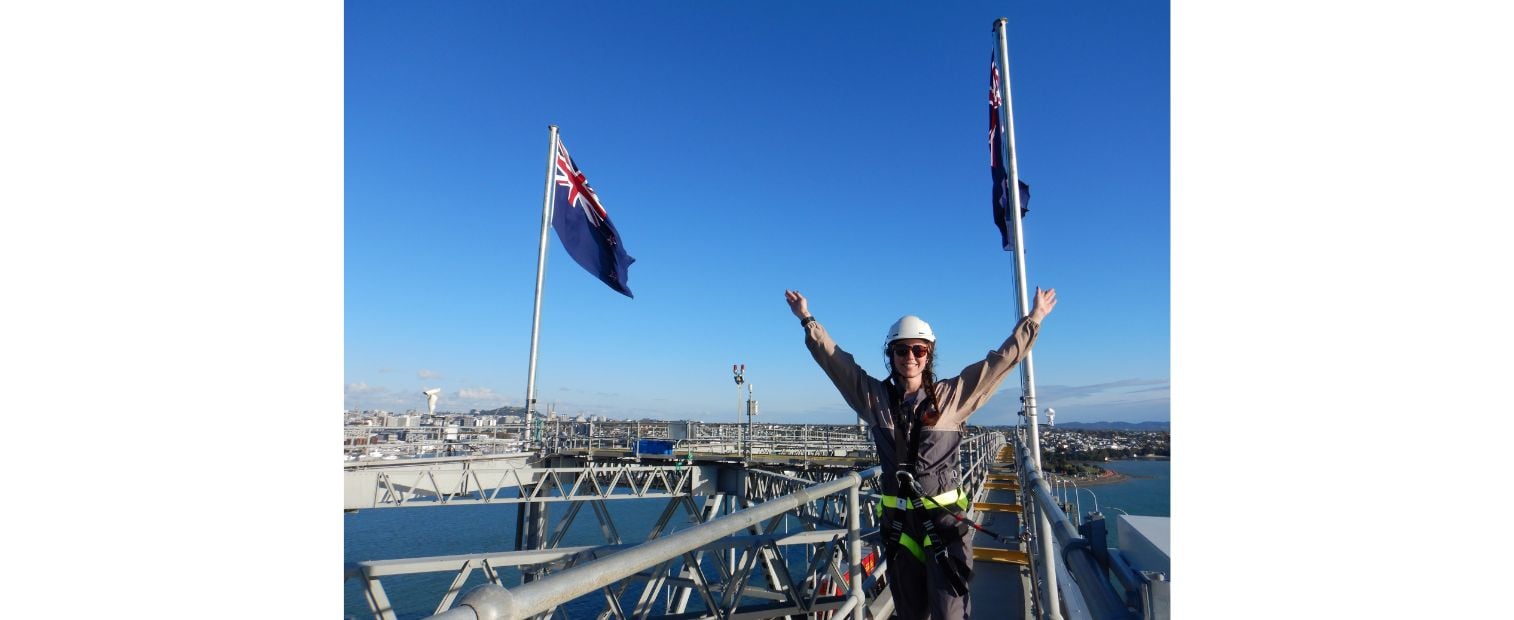 For Angliss student Brigitte Nottingham, the drive to study tourism comes from her love of adventure. With the Bachelor of Tourism (Marketing), she's learning industry-specific skills such as practical application of software and online tools, real-time analytics, website design and social media monitoring and management for the tourism industry.
Brigitte started her course during the pandemic, which meant she did some of her learning online. During this period, on top of learning about tourism marketing, remote learning students like Brigitte developed pivotal skills such as time management, clear online communication, getting comfortable with emerging technologies and more.
"I'm proud of returning to university and sticking with it through the pandemic. I learned that I have the determination and learned different ways to organise my week and how to make time for myself."
But of course, with learning resuming back on campus, Brigitte's making the most out of her time by participating in competitions, excursions and joining the Higher Education Mentoring Program, where she's been matched with Kate Rickwood, VTIC's Insights and Communications Coordinator.
"The most valuable thing from studying at Angliss is not only are you learning from teachers but they are all from within the industry with lots of personal experience, knowledge and connections."
"The excursions have helped me explore and connect with industry; through the Mentoring Program, I can ask a trusted mentor and receive clear, practical advice."
View this post on Instagram
Like many tourism students and avid travellers around the world right now, Brigitte's looking forward to seeing more of the world and has dedicated 2024 to the year of travel. If you want to start your own adventure but don't know where to start, here's some from Brigitte's bucket list:
Ningaloo Reef – I've done an assignment on Exmouth in the past, and Ningaloo Reef is only a couple of metres away from the shoreline. There you can swim closely to whale sharks, which my parents have done and say is amazing!
Cape York – I've always wanted to see more of the northern point of Australia and if I'm ever in Cape York, I'd like to experience the Old Telegraph Track which is only accessible during the dry season.
Fraser Island (K'gari) – I would love to go on a road trip in this area (specifically the 75-mile beach highway) and wander through the rainforests.
Hutt Lagoon – Western Australia's famous picturesque pink lake - need I say more?
Uluru – I would love to return to Uluru with my partner, learn more about indigenous culture and history, and see the Tili Wiru Tjuta Nyakutjaku exhibition (Field of Light Uluru) by Bruce Munro.
Brigitte's now just one semester shy of completing her degree, and for fellow travellers looking to turn their passion into a profession, she recommends that you jump in!
"There are so many opportunities and pathways in tourism."
"My classes have given me the knowledge and training to pursue a career as a travel agent, content creator, marketing specialist to specific regions in tourism such as hotels, attractions or hospitality."
In short, the world is your oyster.
Published 19 July 2022