Angliss Alumni and Founder of Floss & Fleur talks about how she started her own events business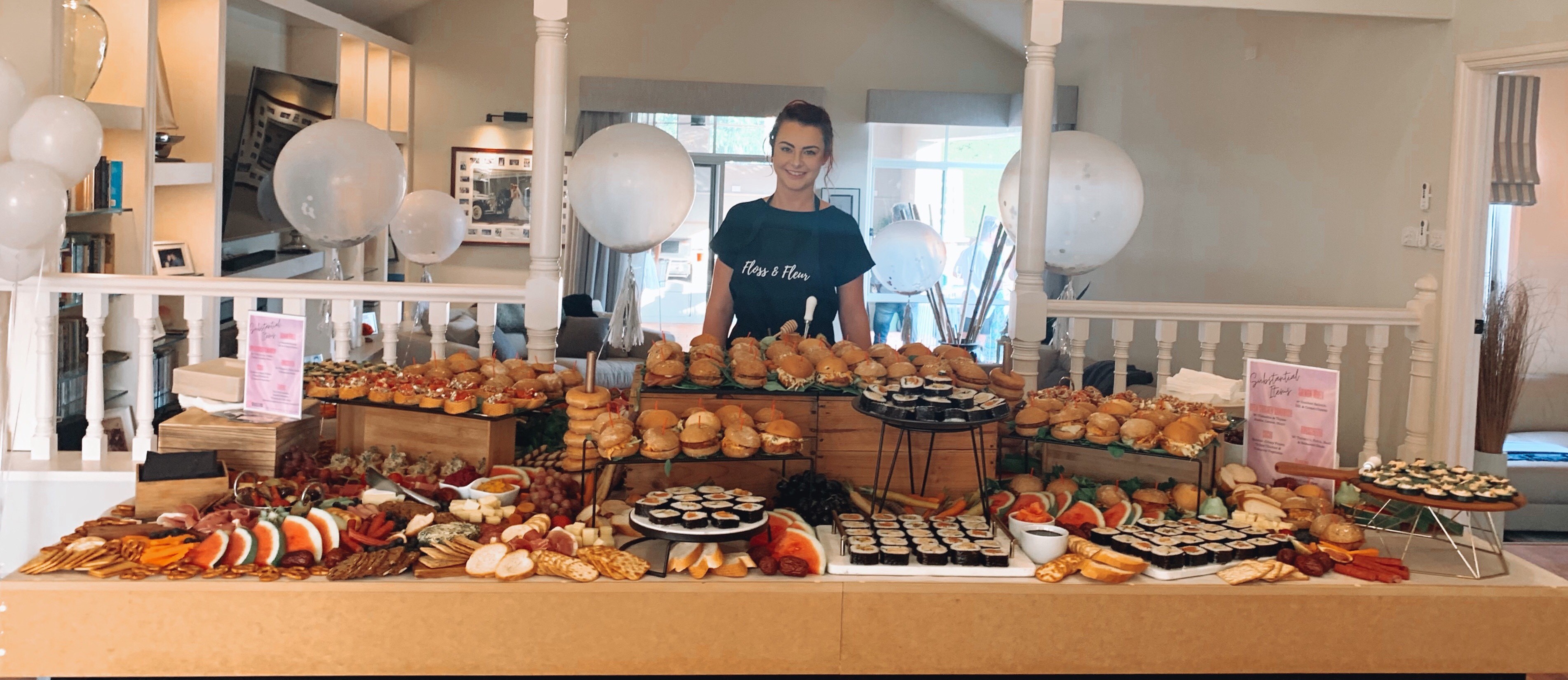 A life-changing moment at a wedding Brittany had styled in 2019, helped her realise she wanted to invest extra time and energy into her own events business rather than working for an external events company.
"In December, after styling a full-scale wedding, I had a turning point moment. I realised that I got so much more fulfillment being a part of peoples' events on an intimate level, opposed to working as an event coordinator at a venue. Since starting Floss & Fleur, (an event coordination, production, styling & catering business) in 2018, I have watched my little baby go from just a creative outlet and side hustle into something that really drives my passion and will hopefully, one day be my primary source of income." Brittany said.
Brittany enrolled at William Angliss Institute in 2011 as an 18-year-old out of high school when she chose the Institute as her first preference due to its reputation and specialisation in hospitality and events.
Graduating with a Diploma of Event Management in 2013, Brittany was selected to participate in the International College Program at Walt Disney World, Florida, USA. The six-month internship saw her posted at the top resort within the Orlando resort where she took on the role as Hostess at the Grand Floridian Resort.
Upon her return to Australia Brittany resumed her position within the Australian Leisure and Hospitality (ALH) Group and began to work her way up to assistant venue manager. "Many of the skills gained in my diploma at William Angliss Institute were carried across to my role with ALH. From marketing to staffing, basic food and beverage knowledge, to providing exceptional customer service there wasn't an element within my role as assistant venue manager that wasn't in some way derived from my studies at William Angliss Institute.
"As I wanted to become an event manager (opposed to a pub manager), I returned to the Institute and completed a Bachelor of Event Management to refresh my skills and create more industry contacts," Brittany said.
Six months into the two-year course Brittany was offered a role at Elite Events Space in South Yarra. This position would see her run the event space as if it was her own, taking care of all marketing, sales, event logistics and even working every event.
"Working full time and studying full time was incredibly challenging (45 hour work weeks, plus studying full time at William Angliss didn't leave time for much else), however, this juggling act proved to be enormously beneficial for me both professionally and academically. I was able to apply the theory I was learning in my studies to my job and the knowledge I had from my previous industry experience to my studies. "During my Bachelor, I often found myself tweaking my operating procedures at work based on teachings in class which resulted in obvious improvements. The way I recruited staff and my processes came directly from the theory from my Human Resources classes.
Since completing my Bachelor of Event Management, I gained a role as assistant venue manager and functions coordinator within one of Australia's fastest-growing hospitality groups, Australian Venue Co. (AVC) During the year and a half with AVC, I was able to participate in mentorship programs and gain skills that, indirectly, gave me the confidence and business knowledge to continue to pursue Floss and Fleur and push it into the direction I want it to go in, and to pursue my passion.