Pizza, pasta, gelato and study for students in Italy
Italy - home to pasta, the Colosseum, gelato and art, and for two weeks in September, to a group of Angliss degree students.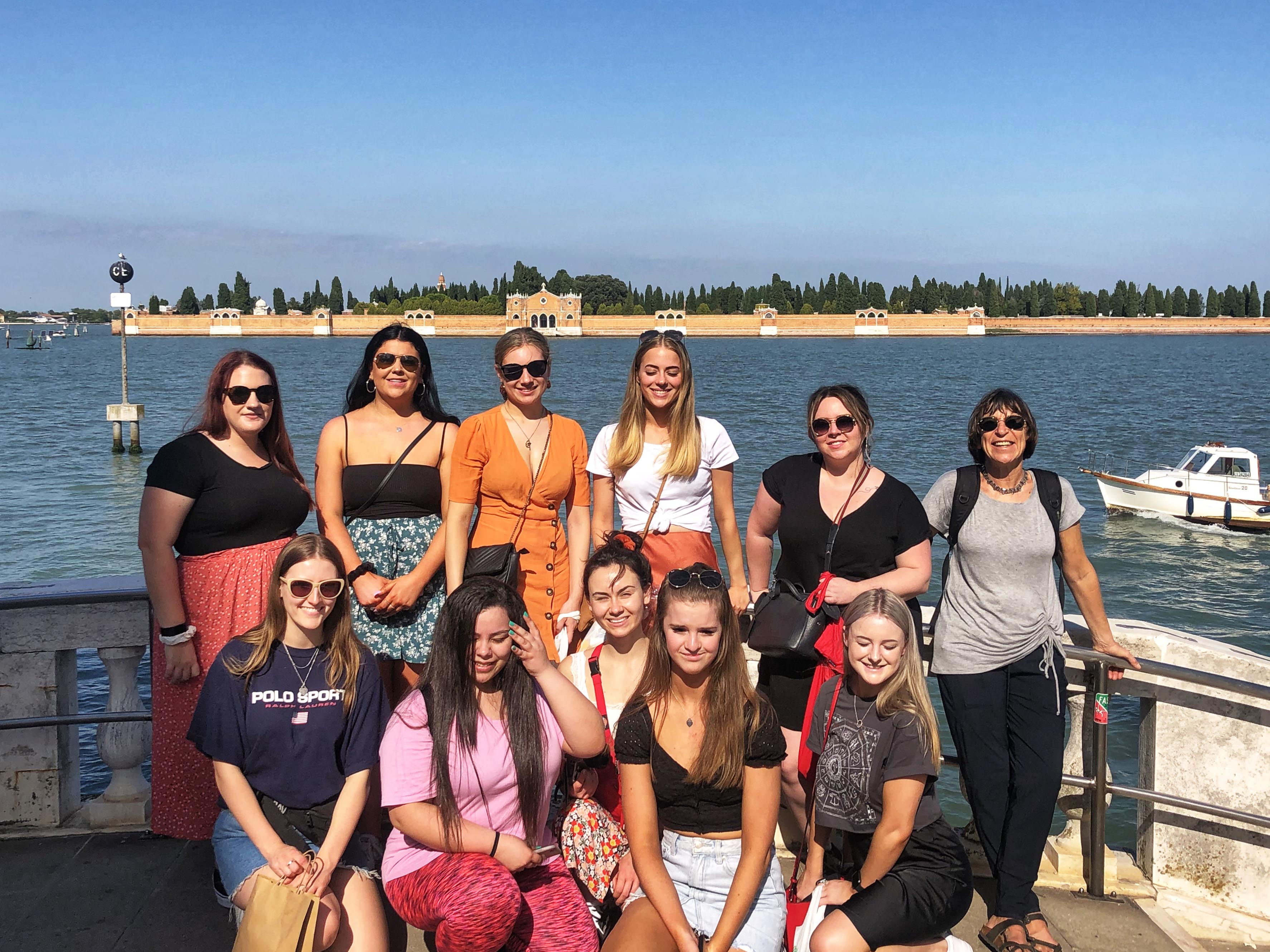 As part of the Australian Government's VET Outbound Endeavour Mobility Program, a group of 10 degree students and two teachers enjoyed an insightful 16 night tour of Venice, Brunico, Bologna, Florence and Rome.
William Angliss Institute is focussed on generating an international outlook for students, and travel encourages participants to grow as global citizens and to provide experiences that are not always readily available to students.
Engaging with the international hospitality, tourism, events and foods industries engenders student's preparation for their life as graduates.
Lecturer and tour leader Julie London said the trip was a great success, and fun for all involved.
Food Studies student Molly was initially hesitant about taking time out of her busy study schedule, but is very glad she was convinced to participate.
"To be given the opportunity to travel to Italy on the Angliss Study Tour was well and truly an opportunity of a life time! As a Food Studies student in my final semester I was initially hesitant as to whether I would be able to handle the work load, but with the encouragement of staff and intriguing itinerary I had no choice but to accept! The tour was not only a great away to spend a mid-semester break - enjoying the sun, visiting famous Italian icons, eating gelato twice a day and inhaling pizza and pasta left right and centre, I was able to make friends with students from other degrees and bring home new ideas. The trip has bought context to my studies, especially on food markets. On the tour we visited several food markets and analysed them in terms of authenticity and touristifcation. As my degree values local food systems and community food organisations, this way of learning proved highly beneficial and I am extremely grateful to have gained such experience."
Developing knowledge of industry trends, regionalism and cuisine gives students essential skills in multiculturalism, and enhances their employability in the Australian and international hospitality, tourism and foods industry.
The students visited the food-centric theme park FICO World Eataly, the Mercado de Rialto fresh food market, the Mercato dei Flori flower market, saw canals, basilicas and art, took part in walking tours, undertook a masterclass at Carpigiani Gelato, visited museums galore, and ate their weight in pizza and pasta. The wide range of activities on the tour allowed them to immerse themselves in Italy's Experience Industry of food, tourism, hospitality and events.
Students were hosted by International Education Partner - Free University Bolzano at the Brunico Campus, gateway to the Dolomites in northern Italy. The University kindly arranges tours of the campus, meeting students, excursions to Kronenplatz Ski Resort, Messner Mountain Musesum, AlpiNN Food Space & Restaurant (restaurant by Norbert Niederkofler) and finally Culture Centre Toblach at Doddiaco.