DILMAH INSPIRES STUDENTS WITH WORLD OF TEA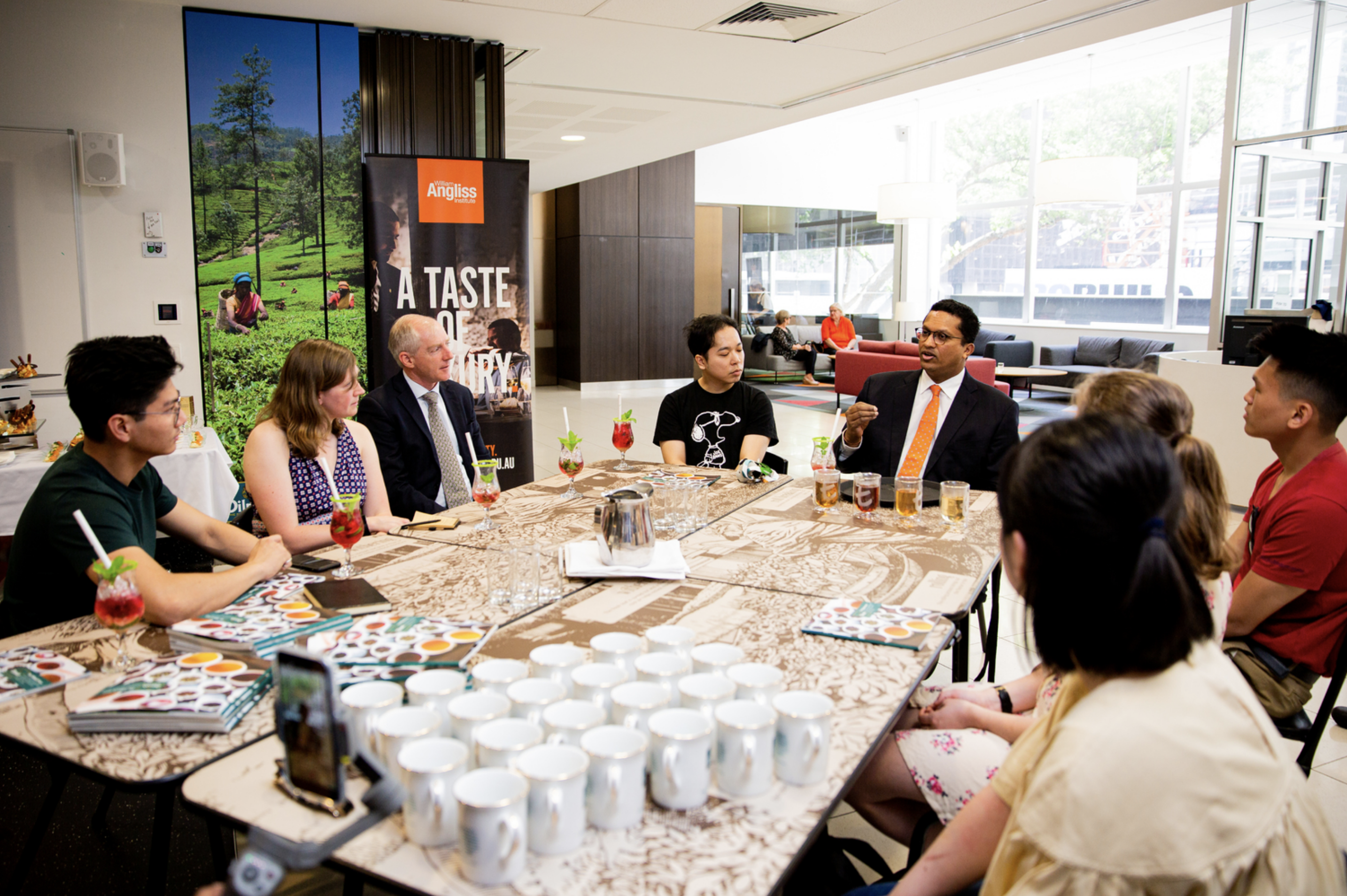 Dilmah CEO Dilhan C. Fernando has inspired Angliss students about the world of tea on a recent visit to our Melbourne campus.
Dilhan talked students through the history of Dilmah from its beginning in Sri Lanka to now, it's passion for community, and Dilmah's commitment to being a socially responsible company. Students heard about the manufacture and processing of tea, matching tea with foods and the secret to brewing the perfect cup of tea.
Dilmah is passionate about connecting the worlds of tea and food, as demonstrated by their partnership with Angliss and the Dilmah School of Tea training facility located at the Melbourne campus. At the event, tea infused and inspired sweets were served up to enthusiastic guests. The pastries were created by Angliss Patisserie teacher Selvana Chelvanaigum, who has visited Sri Lanka as an ambassador for Dilmah.
CEO Nicholas Hunt was pleased to welcome Dilhan, and said, "We are proud of our long partnership with Dilmah and the valuable opportunity the Dilmah School of Tea provides our students to learn about the complex and exciting world of tea. We look forward to providing further experiences for our students to learn about Dilmah and the tea industry as part of our 80th anniversary celebrations."
Dilmah was founded in 1981 by CEO Merrill J. Fernando in Colombo. He originally tried to sell Dilmah's produce in the UK, but initially found more success in the Australian market.
William Angliss Institute has a strong connection with Sri Lanka, with a campus in Colombo, and a strong Sri Lankan student cohort onshore in Australia.