Dilmah visits Angliss for Morning Tea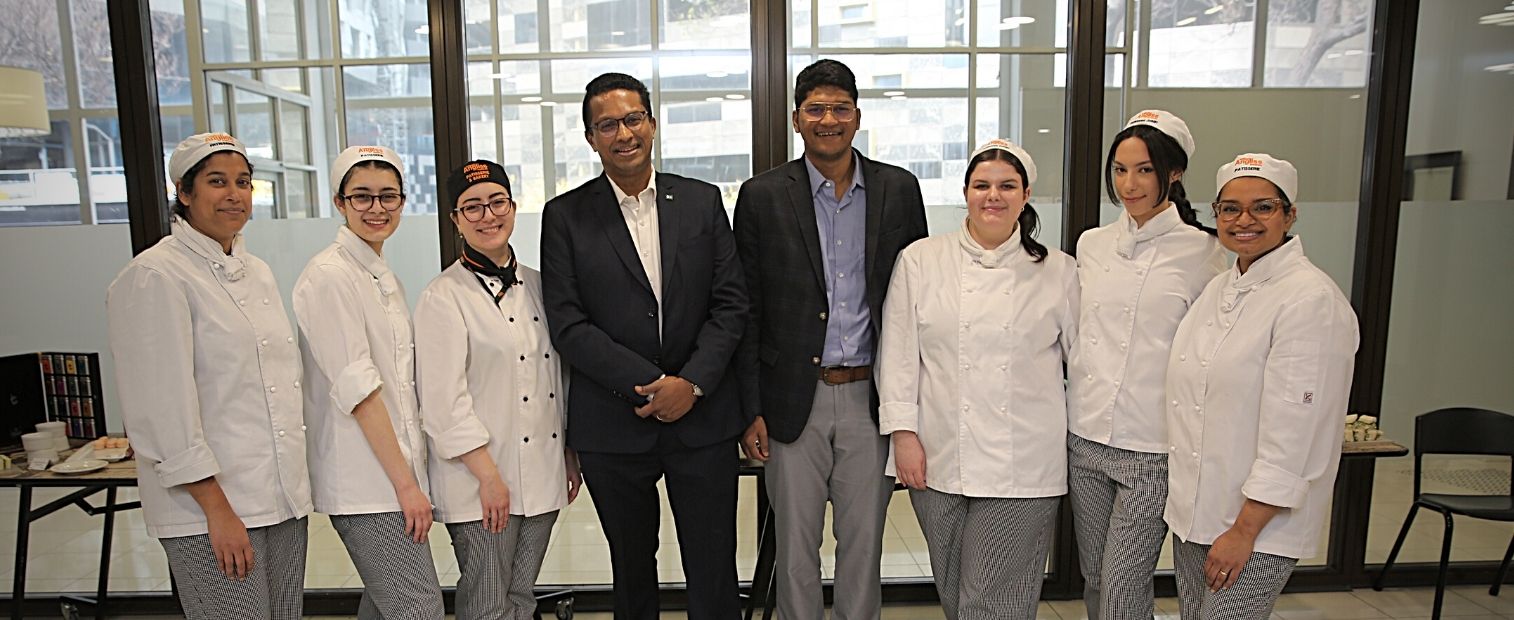 Dilhan spoke to Angliss patisserie students about tea in terms of food pairing, a bit of history and future trends. Dilhan's intention was to inspire students and teachers to spread the 'enthusiasm for tea with the next generation.
Delicious treats created by patisserie students were served up in the Dilmah School of Tea training facility including white couverture with camomile tea and lemon zest; lemonade scones; ruby chocolate with blackberry marshmallow; eclairs with strawberries and cream; and lemon curd tartlettes. All of these culinary delights incorporated the use of Dilmah tea in some form or another.
This was a great opportunity for students to learn about tea to apply in whatever dish or area of hospitality they choose to pursue.
Angliss' Director Education Chris Harris also spoke at the event and said, "Industry Partnerships with high-quality brands like Dilmah are part of our strategic approach to educational excellence and ensure our students have access to the finest ingredients, best practices and networking opportunities for a sustained career."
Dilmah was founded in 1981 by CEO Merrill J, Fernando, Dilhan's father, in Columbo, Sri Lanka. William Angliss Institute has a strong connection with Sri Lanka, with a campus in Colombo and a robust contingent of Sri Lankan students in Australia.
If you're interested in learning about patisserie, check out our site here or call us on +613 8595 5334
PUBLISHED 26 AUGUST 2022