Discover Melbourne The Angliss Way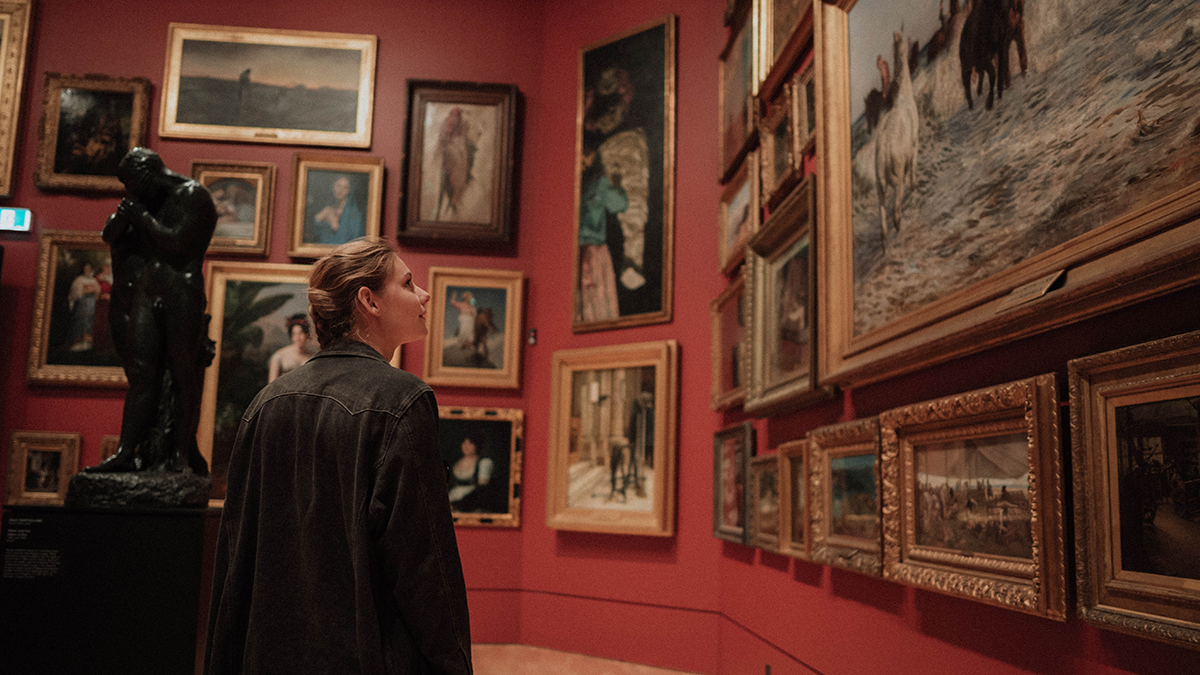 Residing in one of the world's most livable cities can be a blessing and a curse. There's always something to do in Melbourne, but sometimes it's hard to know where to begin. Fear not! Hayley Fraser, one of our Diploma of Travel and Tourism alumni, has prepared a weekend itinerary just for you to play tourist.


Day
Activity
Friday
PM
Wintery Friday nights are best celebrated in Melbourne by joining the crowds for Friday night football at the MCG. Rug up, pick a favourite team and cheer along with thousands of other AFL fans. You don't even need to be a sports fanatic to have a fun night at this iconic stadium.
Saturday
AM
Start your day by joining the queue at Lune Croissanterie. It's worth the wait to try their famous, melt-in-your-mouth croissant perfection, that the New York Times said may jsut be the best in the world. Croissant in hand, make your way towards the Queen Victoria Market (QVM) to see the newly revamped String Bean Alley, which showcases independent traders in unique shipping containers.

It is a known fact to any Melbournian, that when you visit QVM, you must buy freshly made hot jam doughnuts from The American Doughnut Kitchen. Located near the fresh produce section, they have been supplying Melbourne with their sweet treats since 1950!

Near QVM you can also warm up with a steaming handcrafted hot chocolate from Mork Chocolate Brew House. I highly recommend the Campfire Hot Chocolate, which features maple wood smoke and a toasted vanilla bean marshmallow.

PM
In the afternoon catch a tram to the suburbs of Fitzroy and Collingwood to explore eclectic streets lined with street art, bohemian cafes and bars. Brunswick Street and Gertrude Street are standouts for entertainment and Smith Street offers a good selection of factory outlet shopping.

Don't worry if you get a bit cold because these suburbs have so many bars and restaurants for you to warm up in. Highlights include: Transformer, Ichi Ni Nana and Smith & Daughters.

Looking for a place to have a nightcap? Bad Frankie is one of Fitzroy's best hidden gems, the best place to enjoy local spirits and their delicious signature jaffles.

Sunday
AM
Start your Sunday indoors by visiting the NGV and the current exhibition Terracotta Warriors. The gallery also offers lots of free tours so join one and learn a little more about the art on display. Then catch a tram out front of the NGV down to St Kilda.

Sundays in St Kilda are always fun and vibrant. Visit the St Kilda Esplanade Market, join the laughter coming from Luna Park, or dine on European cakes along Acland Street. Late afternoon in St Kilda is best spent winding down with drinks at the newly revamped The Espy, one of St.Kilda's iconic bars. There's always something exciting to see in this suburb.

PM
Take the tram back into the city and head towards Chinatown to choose from the plethora of restaurants offering dumplings, ramen or pho. There really is nothing quite as comforting as a steaming bowl of noodle soup and Melbourne has plenty on offer!