Elisha's Sweet dream becomes career reality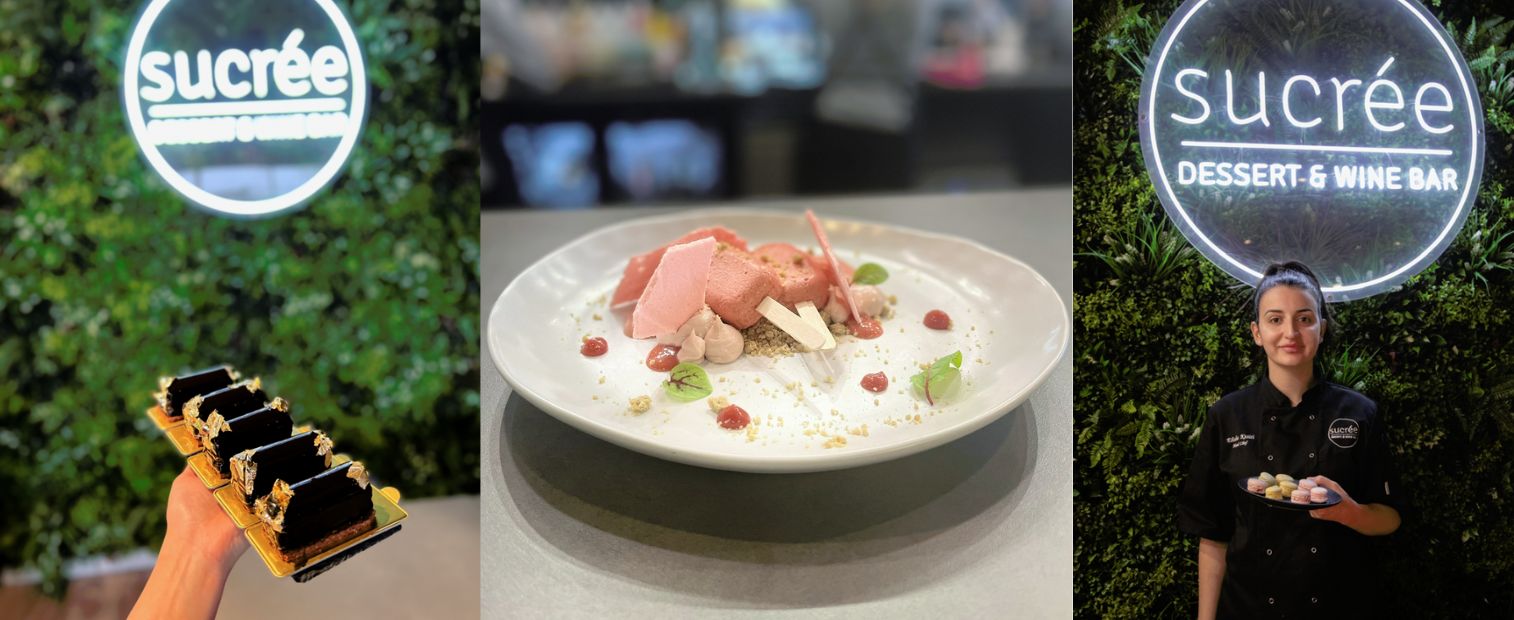 Elisha Kesici had always had a dream of one day opening her own dessert bar and as she knew the Institute was highly recognized in industry, she felt that this was the best place to study.
She completed a Certificate IV in Patisserie (SIT40716), which equipped her with the skills and experience she needed to follow her dreams of opening a dessert bar. She is now the Head Pastry Chef and owner of Sucrèe Dessert & Wine Bar, located at 20 Leake Street, Essendon.
Elisha said the best parts of her job are, "Seeing the enjoyment that customers get when they receive their food on the table, loving what I do every day, creating my own menus and working with people with a similar passion to me."
The Institute taught Elisha the basics, helped her understand patisserie and enriched her network. She said, "The Institute connected me with industry leaders to help get my foot in the door."
"I loved that there was a huge selection of subjects. I also enjoyed the business side of things, like accounting and how to prepare for opening your own business. What I have found to be the most valuable thing about my studies, is to be able to cater to special dietary requirements and still provide the same quality standards," she said.
One of the best study memories for Elisha was an excursion overseas. She said, "It was amazing to be a part of the Singapore study tour and be able to dine in the best restaurants and visit the best patisseries. Also, being able to attend the Singapore Pastry World Cup and watch the competitions was one of the most exciting things."
When asked what advice she'd give to people thinking of following a career in patisserie, Elisha said, "Never give up on your dreams, because if you work hard and put your mind to it, you can achieve anything. If I can achieve my goals, so can you."
The industry connections Elisha grew while at the Institute, together with the range of specialist subjects, equipped her with the skills and knowledge to bring about her own successful business. She hopes to continue to grow Sucrèe and impart her wisdom to future pastry chefs.
William Angliss Institute has a number of Patisserie courses on offer for various skill levels, as well as a dual qualification combining Patisserie and Commercial Cookery. To learn more or apply, visit Patisserie Courses | William Angliss Institute
PUBLISHED 22 NOVEMBER 2022