Experience and taste food the way we do it
One of the great things about Angliss is you're never short of noteworthy suggestions. Whether it's where to go, what to eat, or what to do - there's always hidden gems ready to be shared in our corridors. However, with online teaching and learning, for the time being, we have to get creative with how we share our recommendations.
On our first online orientation last month, we had front-row seats to the Food Studies introduction session. Led by Master of Food Systems and Gastronomy lecturer, Tania Cammarano, we got a rundown of different places we should go to eat and experience (when it's safe to do so!) - all vetted by insightful and passionate Food Studies students. Here are some of our favourites: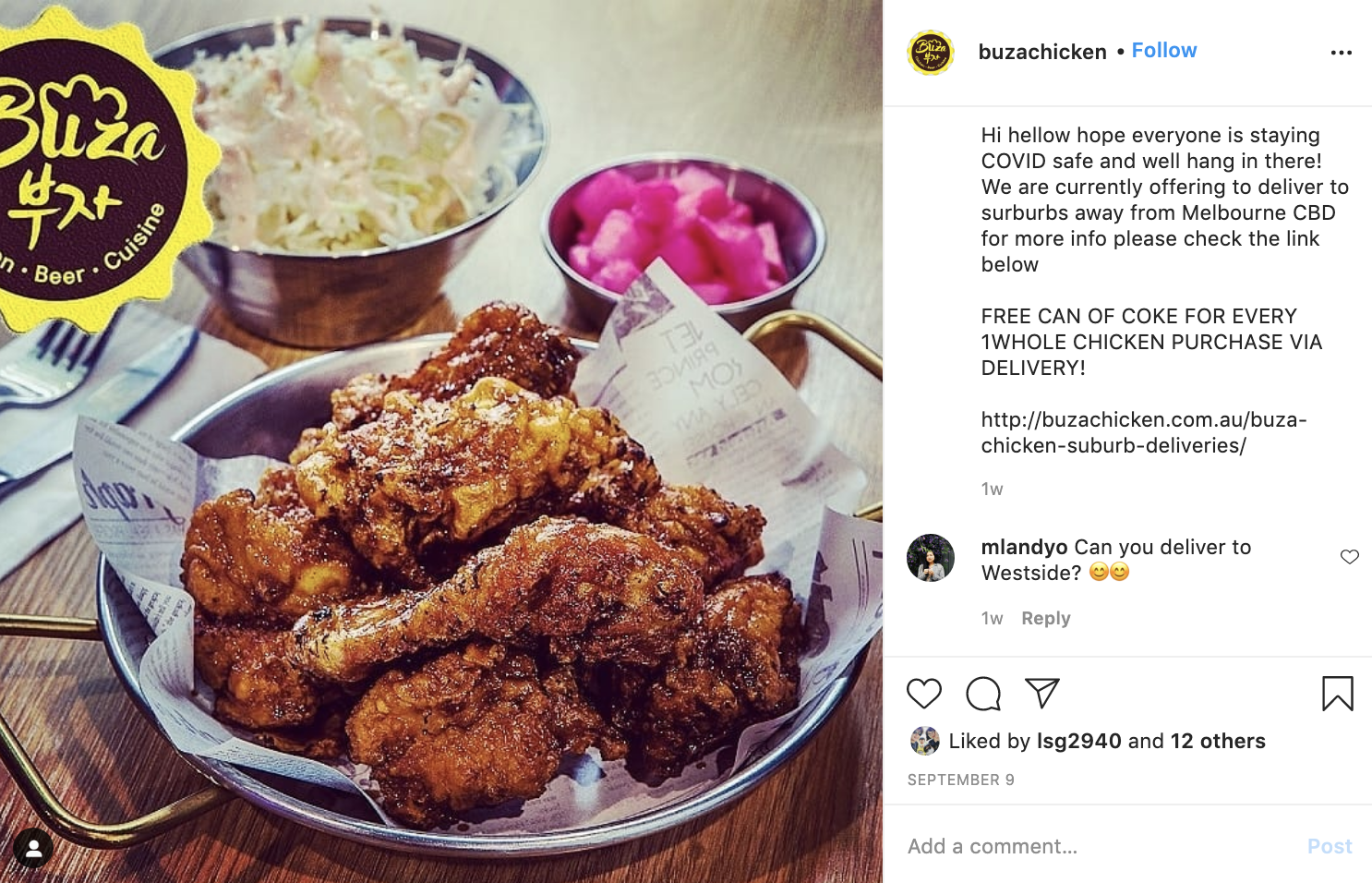 Buza Chicken - Shop 3/365 Queen St, Melbourne 3000
By Henry, 3rd year student
Recommended by one of our third-year students Henry, Buza Chicken is perfect for big groups of people who are looking for cheap meals and something to celebrate. They're known for their Korean style fried chicken, but they also serve bulgogi, japchae and more. The good news is they also deliver. So you don't have to wait for restrictions to be fully lifted to enjoy Buza Chicken.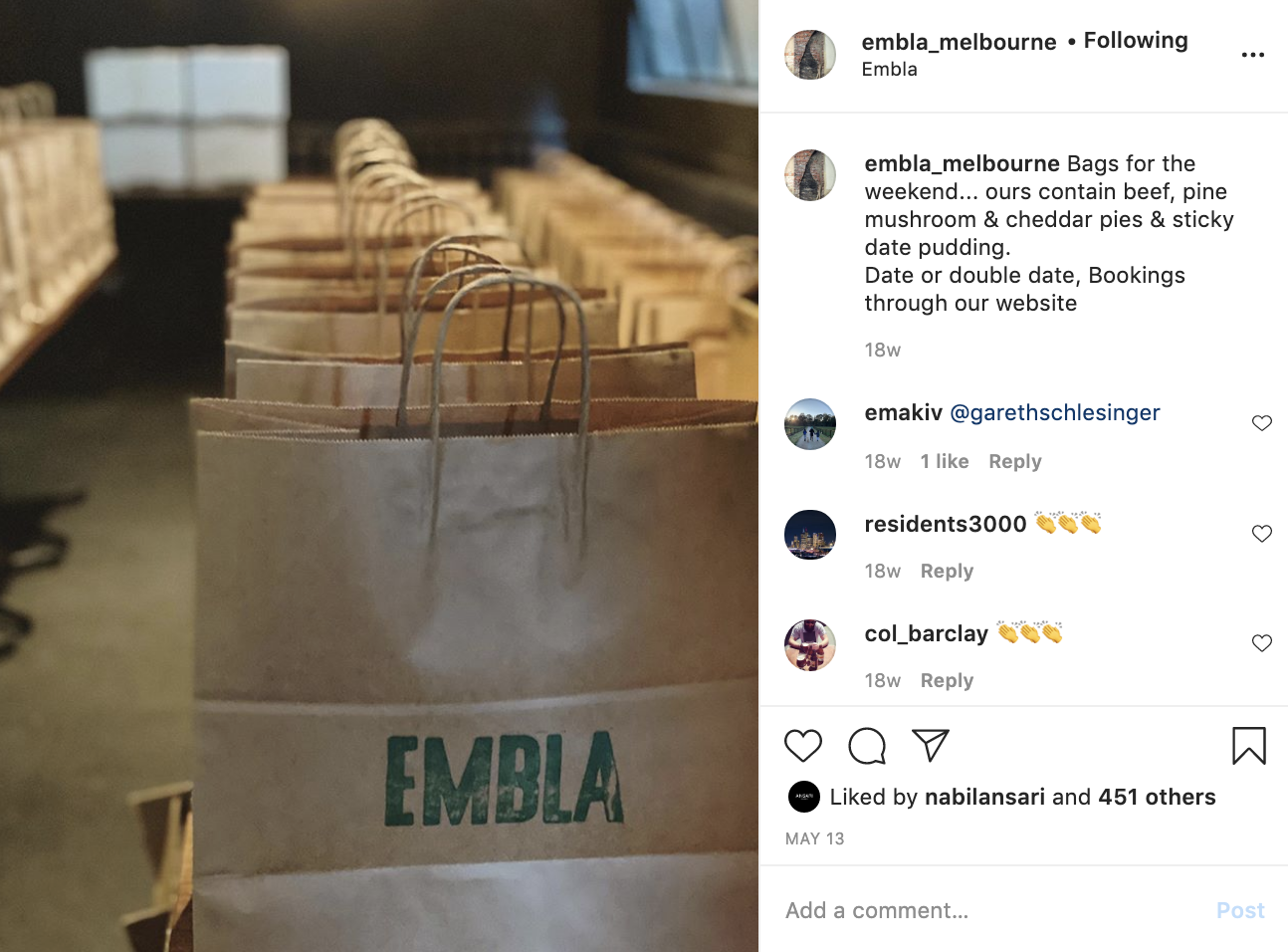 Embla - 122 Russel St, Melbourne 3000
By Kelly Donati, Coordinator of Food Studies and Lecturer of Gastronomy
Granted it's on the pricey end of the spectrum, but their extensive and unique wine selection elevates their distinctly Australian menu. We know dining-in is the prefered experience, but if you want to try Embla at home, you can try their feed me menu style for $50 for 2 people. The food will come 90% prepared, and you can complete the finishing touches in your own kitchen.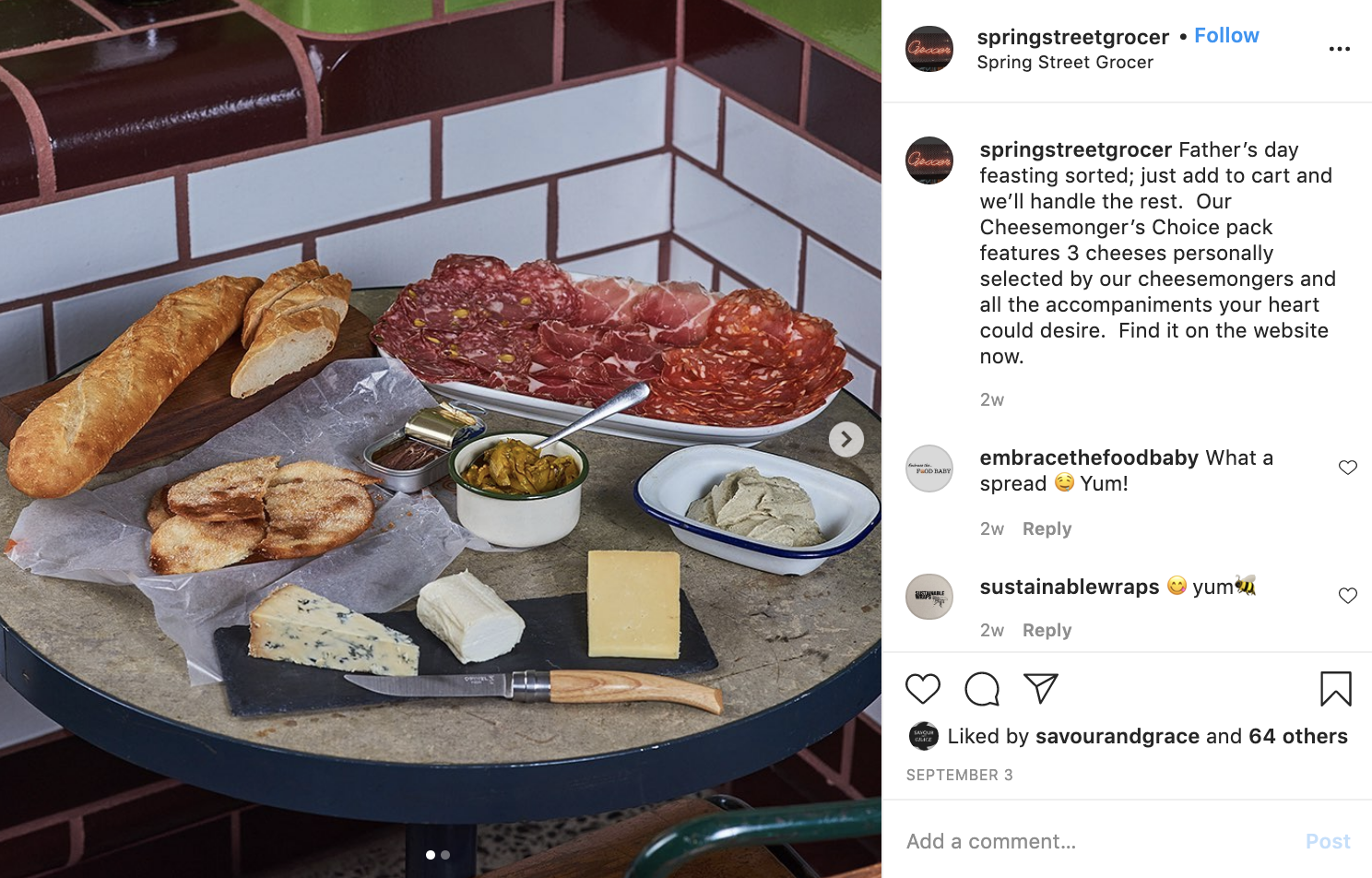 Spring Street Grocer - 157 Spring St, Melbourne 3000
Only a true Melbournian would know how special this corner of the city is. From the outside, it looks like your average small grocery shop. But aside from selling high-quality products, if you venture downstairs you'll find one of the most expansive cheese collections in the city. They can be quite generous with tastings too! And when you're done with wine and cheese shopping, why not treat yourself to a scoop of delicious gelato back upstairs.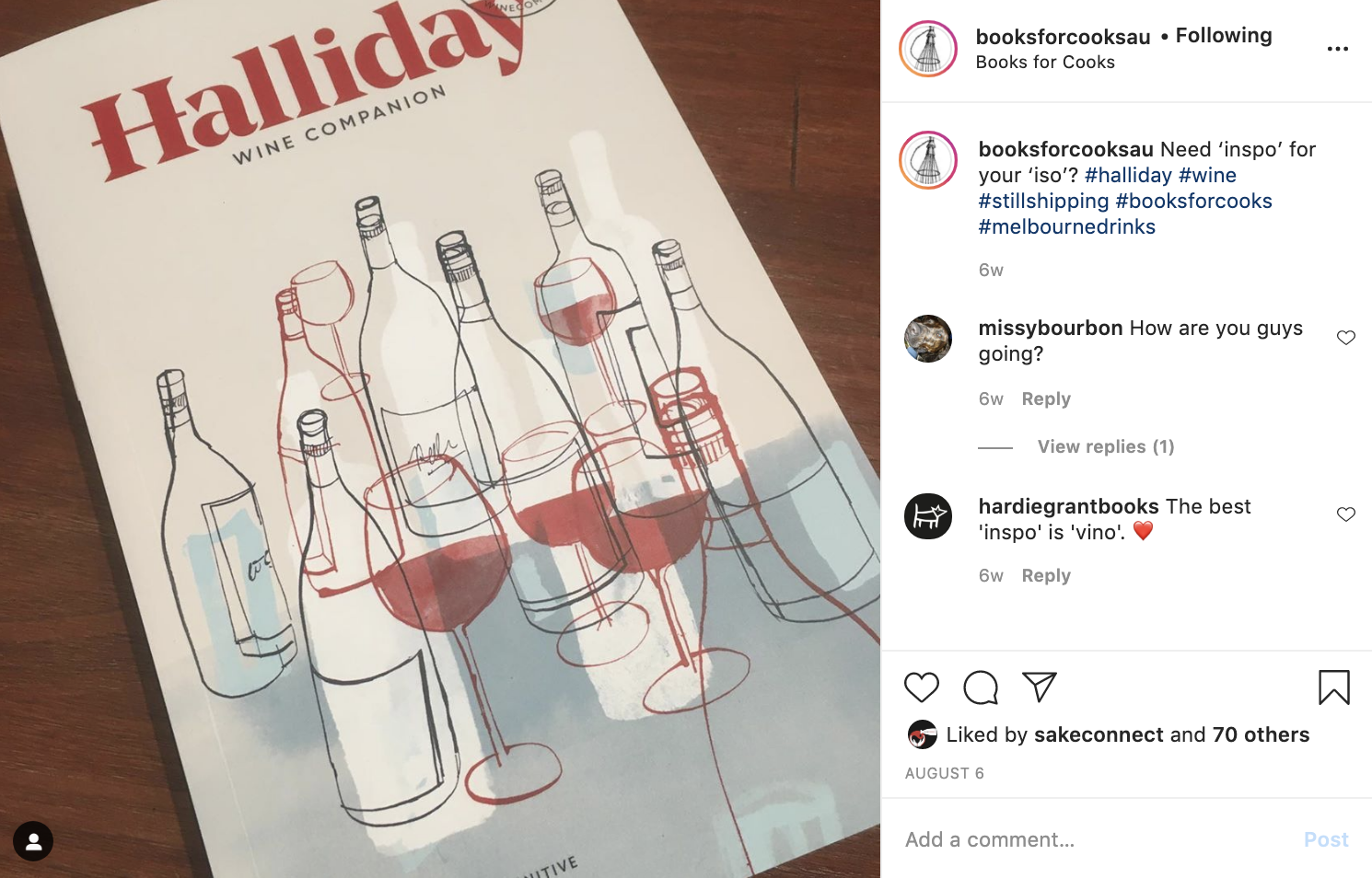 Books for Cooks -115-121 Victoria St Queen Victoria Market, Melbourne 3000
By Tahlia, Masters student
Located around 10 minutes walk away from our city campus, Books for Cooks is a small independent, culinary specialist bookstore owned by cooks and lovers of good food. Tahlia would often visit Books for Cooks before or after her classes. She highly recommends popping by if you feel inspired to learn more or try out what you've just learned in class. After weeks and months of mostly looking at our phone and computers screens, it'll be a nice change to go back again to browsing books and flipping its pages.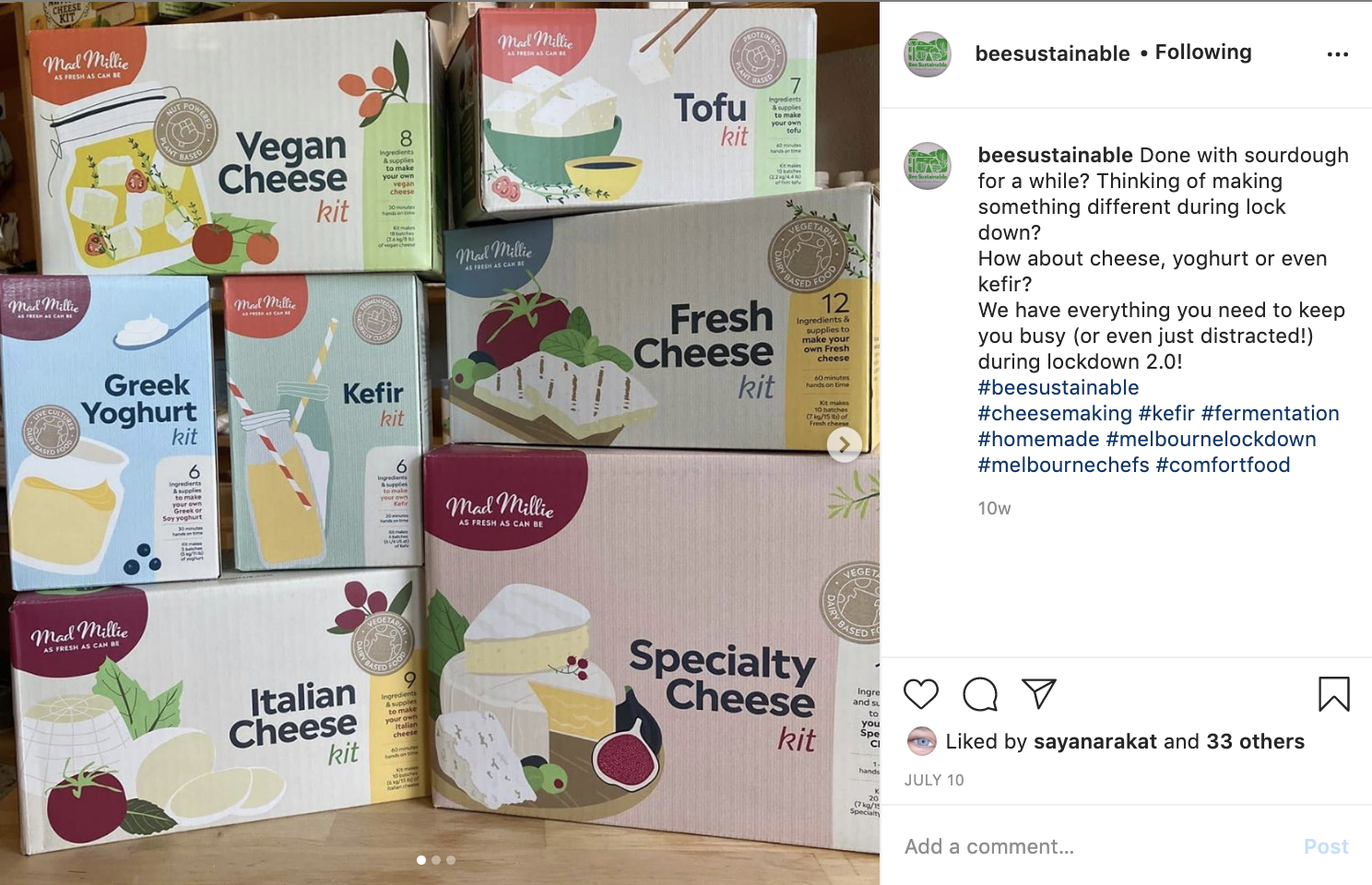 Bee Sustainable - 500 Lygon St, Brunswick East VIC 3057
By Carl, 1st-year student
Bee Sustainable is a snug retailer offering eco-minded cooking supplies, beekeeping equipment, grain mills & more. If you're passionate about bees, from how to take care of them to simply enjoying a good jar of ethical honey - this the place for you! They also run workshops on fermentation, baking and more. Keep an eye out for these events when our restrictions are lifted in Melbourne.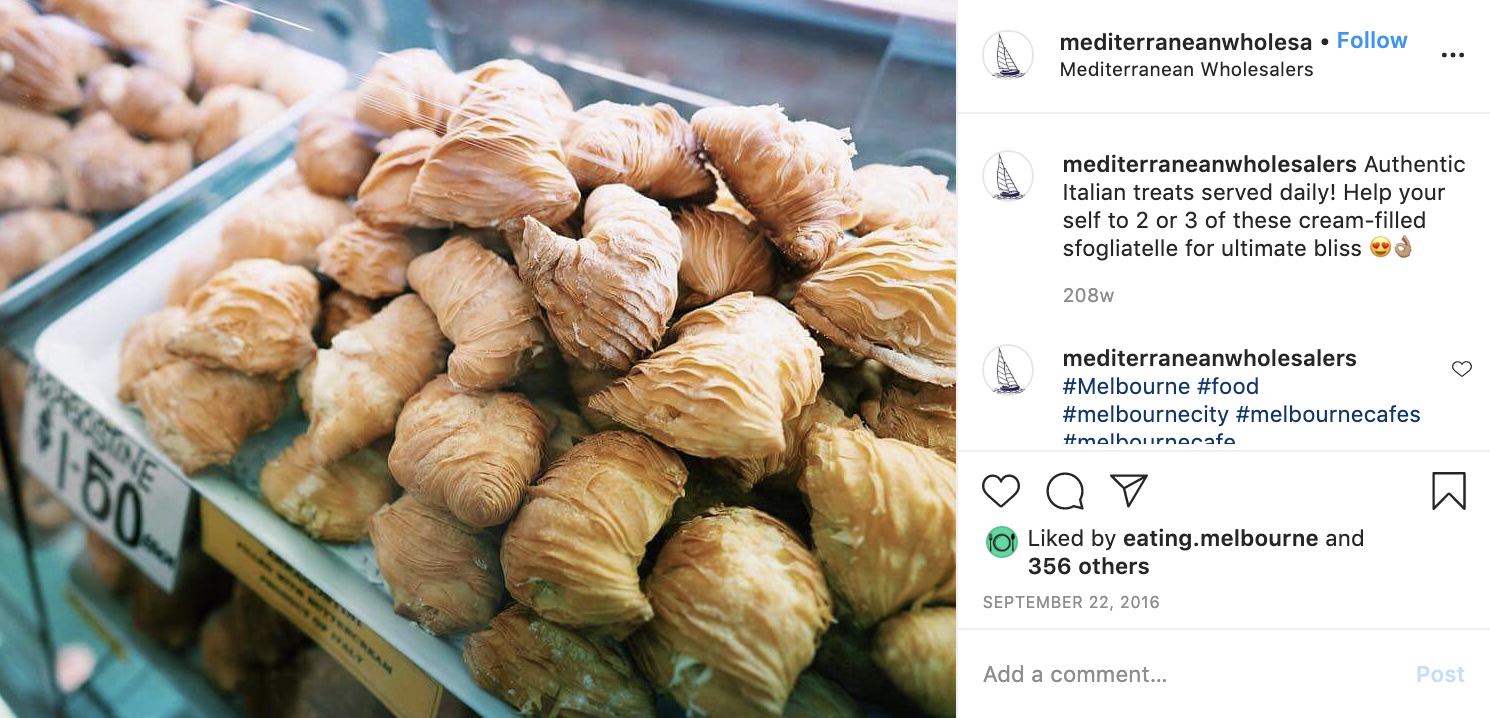 Mediterranean Wholesalers - 482 Sydney Rd, Brunswick 3056
By Tania, Lecturer of Gastronomy
Founders Giuseppe and Carmela Madafferi started a humble delicatessen on Sydney Road in 1961. Since then they've grown into a multishop icon - Australia's largest continental food store. They have an excellent cheese selection, small goods, over 250 varieties of fancy pasta and more.
However, Tania's favourite thing about this place is the little bar that's tucked away at the back of the shop where she usually gets a coffee and a sfogliatella - a crispy pastry filled with sweet ricotta.


Sojeong Waterfall - 278 Donghong-dong, Seogwipo-si, Jeju-do, South Korea
By Thanh Truong, Masters student
For our last recommendation, Thanh, who is also a fruit buyer, has given us a recommendation for when we can travel overseas again.
Sojeong Waterfall in Korea is known for Haenyeos who are female divers in their 60s to 80s. Every day they'll dive and catch a variety of molluscs, seaweed, and other sea life from the ocean. They will then sell their catch and serve with Korean staples such as gochujang and garlic. Truly a once in a lifetime cultural dining experience.
Published 22 September 2020