Extra skills for students in new kitchens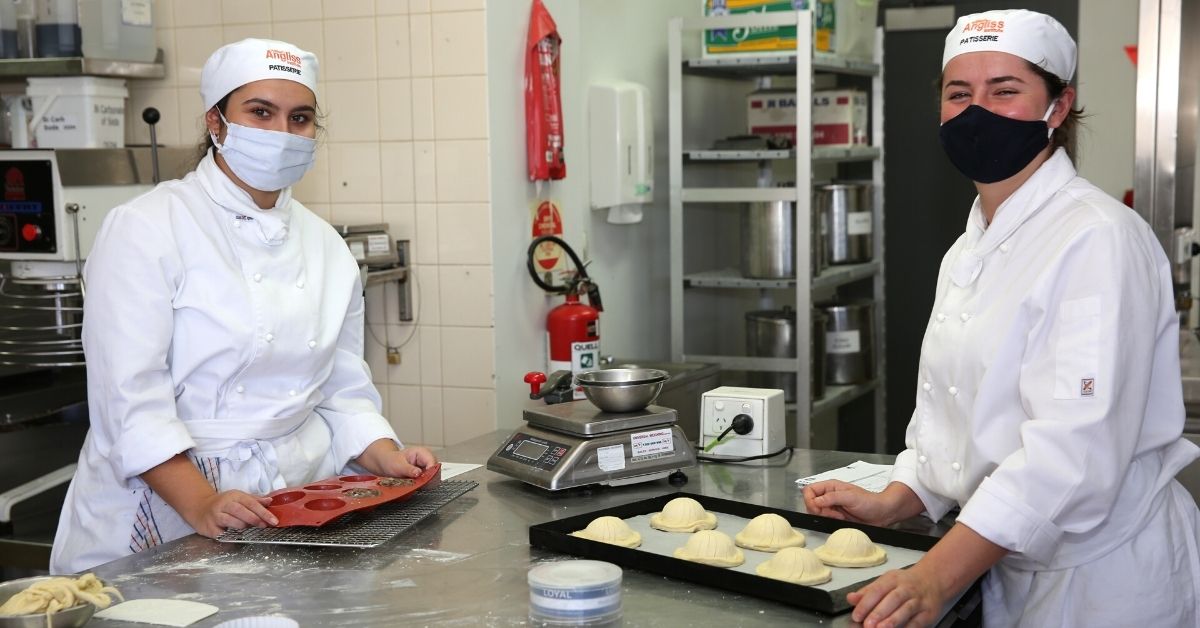 Certificate IV Patisserie students are learning new specialist skills including sous vide, fermentation, preserving, cheese-making and participating in foraging in the Angliss Raingarden as part of their qualification.
With a suite of new kitchens on the Melbourne campus, students will have the opportunity to practice and develop with new equipment available to enhance their learning opportunities and outcomes.
As part of the subject 'Prepare specialised food items', students are taught to make a range of different pies using sous vide machines plus condiments and cheeses.
Student Ginger Danielson said it was very interesting to learn to use these different techniques and skills to take into industry.
"We used the sous vide to keep the meat tender and learned to cook an English-style pork pie and a French pithivier using beef and mushrooms.
"It has also been fun to use the native edible raingarden, select ingredients and learn how to use them in different and new ways," Ginger said.
Also as Stage II Patisserie student, Alicia Ors, said she was enjoying training in the new kitchens.
"With our cheese-making skills we can now make specialised savoury cheese pastries plus make condiments from scratch to be offered as side dishes," Alicia said.
William Angliss Institute received $4.1 million from the Victorian Government to re-imagine campus life for students with traditional classrooms and corridors transformed into various learning commons including upgraded kitchens.
The new kitchens in Building E provide new learning commons spaces to integrate social and training interactions to enhance students' learning opportunities and outcomes.