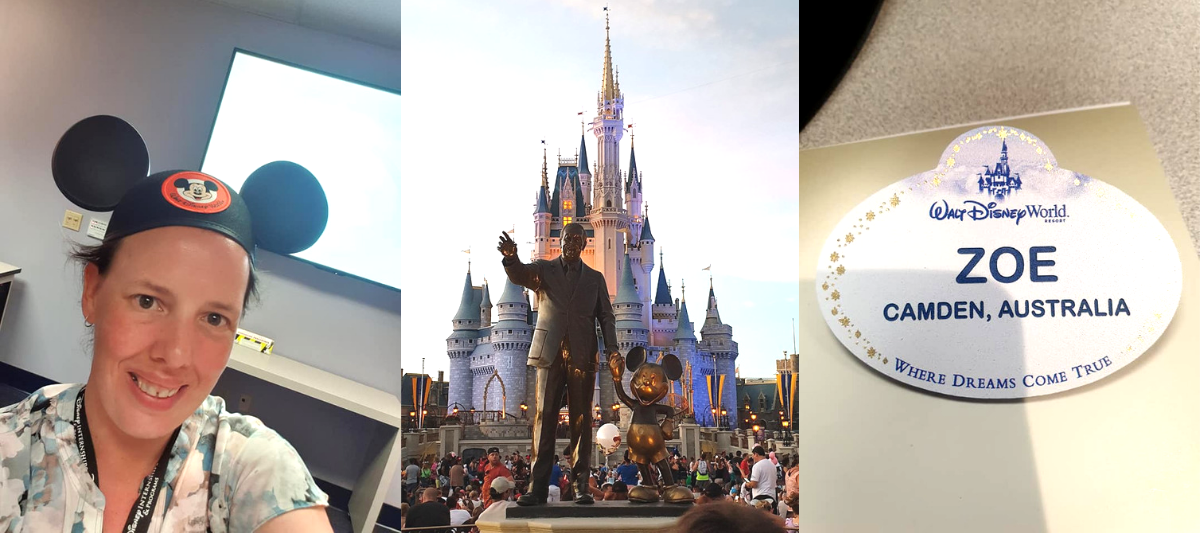 Zoe's history with Angliss spans both our Melbourne and Sydney campuses, where she enrolled in a Certificate III in Retail Baking and then a Certificate IV in Patisserie.
When Zoe moved away from Melbourne part-way through her studies, she benefited from the smaller campus environment in Sydney. She felt a strong sense of community and was well supported by her trainers and classmates.
"I really enjoyed my time in Sydney - not only within my classes but also with school mates from other courses," said Zoe."Angliss Sydney is my family."
Zoe came across The Disney Cultural Exchange Program during her time at the Melbourne campus, when recruitment interviews were conducted with Angliss students. Keen to have Disney on her resume, Zoe rustled up the courage to apply for a position with the help of Elysia Corallo from the Student Services team. Together they made sure both her cover letter and resume were absolute standouts.
After months of mounting suspense, and in competition with 150 other applicants, Zoe was informed she got the job. She's now happily working at one of Disney's Deluxe Resorts, Grand Floridian Resort & Spa.
Zoe's top tips for securing your dream placement:
Angliss was such a fountain of knowledge, there's always someone there to help you - so when in doubt, ask for help!
Keep an open mind and have your eyes peeled for new opportunities! If any jobs spark your interest, apply for them. You don't know where these opportunities will take you.
Always put in your best effort. If you make a mistake along the way, learn from them. My mantra is always give it a go!