Gabby's creating unforgettable experiences at Melbourne River Cruises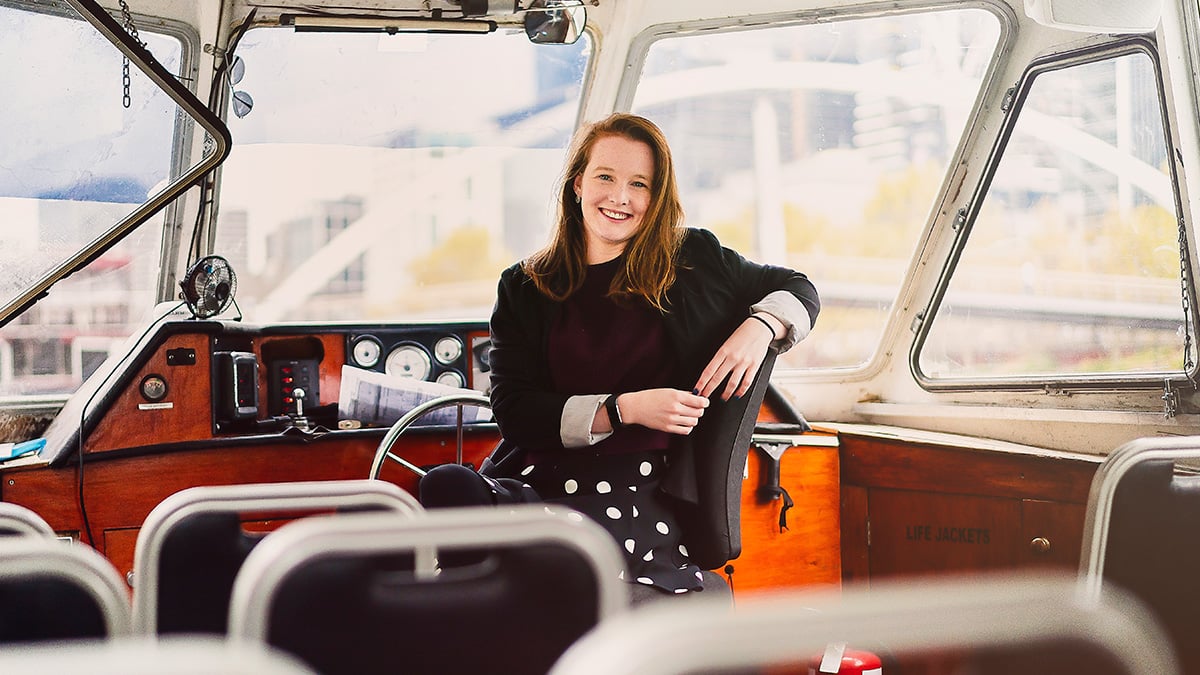 Doing what you love and getting paid for it is rare. So when Gabby Sexton was offered a place in the Certificate III in Tourism program (SIT30116), she knew it was the beginning of an exciting journey.
Throughout her studies, Gabby didn't waste a minute. She delved deep into the course materials and participated in a wide variety of different opportunities that were presented to her. Now, she's taking everything she learned at Angliss to her current role as the Receptionist and Tourism Coordinator at Melbourne River Cruises. Her experienced-based training prepared her for the day-to-day responsibilities at work. As their first point of contact, she's the face of the company - managing inbound calls, assisting people with their bookings, ensuring vessels are available and ultimately helping to create an unforgettable experience for visitors.
During her time at Angliss, Gabby loved the focus on Melbourne and Victoria as tourism capitals as it helped her become aware of the different highlights the city has to offer. This allowed her to recommend unique places to tourists wanting to see the best of Melbourne.
After concluding her Certificate III in Tourism (SIT30116), Gabby continued on and completed the Diploma in Travel and Tourism (SIT50116). "I believe studying at William Angliss has helped me in my job because it taught me how fun tourism could be. I didn't realise how much fun I would have coming to work until I started this job and I have William Angliss to thank for that."
So what's next for Gabby? Her next big plan is to travel! Through travel, she hopes to help people tick off their bucket lists and bring their dreams to life.