Healthy food for kids inspires students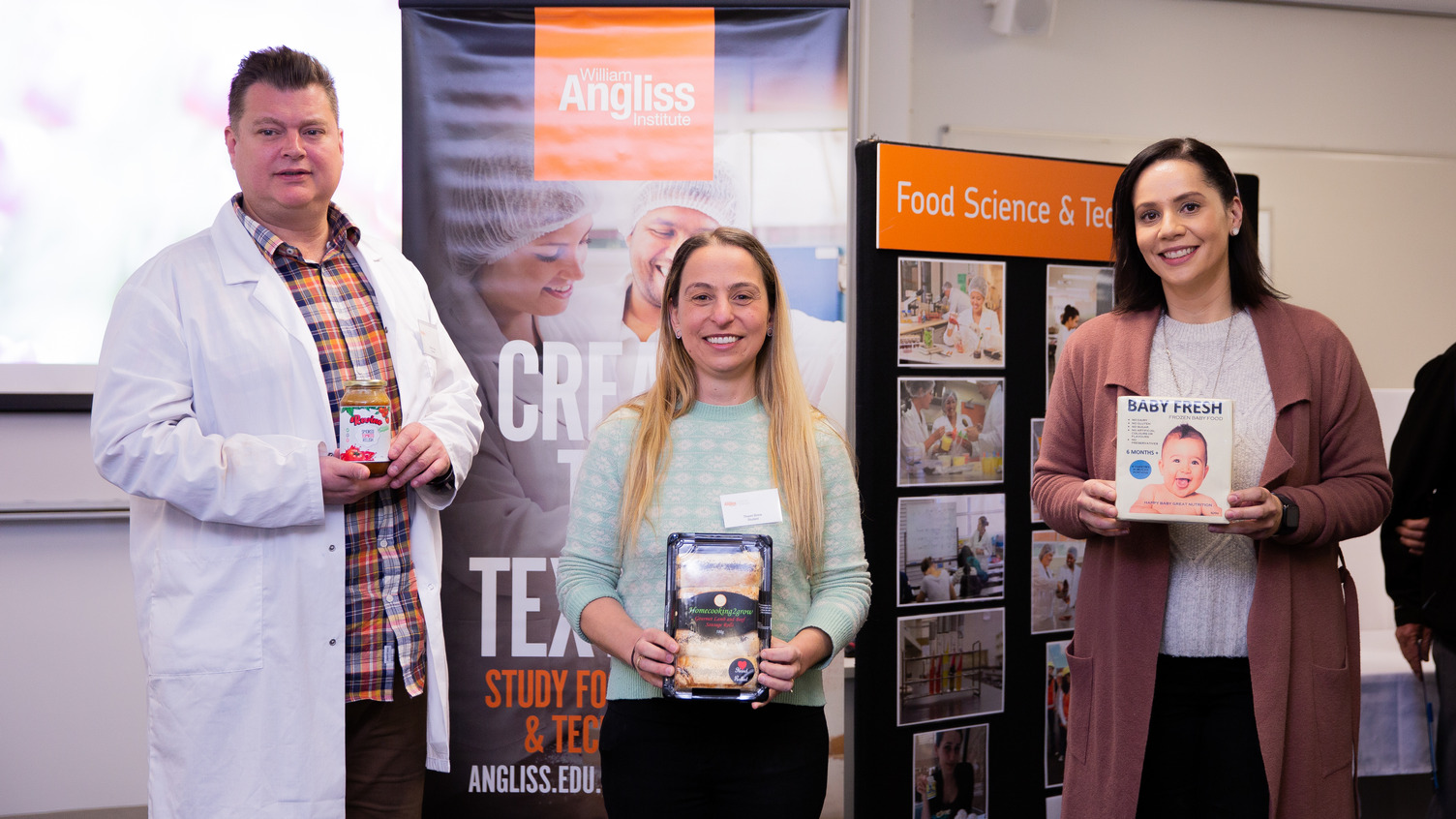 Providing healthy alternatives for young children has inspired the latest innovation at the 2020 Student Product Development Showcase for Diploma of Food Science and Technology students at William Angliss Institute.
All final year students from the Diploma of Food Science and Technology participated in the Student Product Development Showcase with strict social distancing and hygiene measures in place.
This major assessment piece was assessed by a panel of industry experts including at Halcyon Proteins Business Manager, Martin Eagle and Poynton Associates Director, Allan Poynton.
During the launch event, industry judges assessed the products on innovation, sensory acceptability, market potential, presentation and packaging.
They were assessed based on the entire scope of the project, including whether the product had the potential to succeed in the marketplace and if they had delivered sufficient description of the manufacturing equipment and well as completing a shelf life test. They also had to complete a cost analysis and a mock-up of the package with labelling requirements to meet FSANZ standards.
Winner Theoni Binos said the inspiration for her Gourmet Lamb and Beef Sausage Rolls came to her when her kids were pre-school age.
"I would buy them quick snacks to satisfy their hunger, like readily available frozen sausage rolls, and think they looked and tasted like cardboard.
"My desire to make gourmet sausage rolls stemmed from this obvious gap in the current market. My drive was to offer the consumer a quality product enhanced with real vegetables, containing no fillers, just made with quality meats and no hidden 'nasties'.
"I wanted the consumer to have an experience like no other, presenting them with a refined product where by just tasting the difference, they would be confident in their decision to choose Homecooking2Grow sausage rolls," Theoni said.
In second place Robert Jones designed a smoked tomato relish product to create a solution for food wastage by using sustainably sourced tomatoes from producers who had product overruns as a result of their crops being rejected by market retailers who demand uniform shapes and sizes.
Laura Vougas won third place with her Frozen Baby Food in small feed packets, available in six flavours.
Laura's inspiration also came from being a busy mother herself with a child with multiple allergies and not being able to find a product that met her requirements.
"For example for my roasted vegetable soup takes into account the texture and the size of the vegetables to be suited for a six-month old baby," Laura said.
Food Processing Coordinator Kathy Majstorovic said she was very impressed with the students' hard work and results.