The Future of our Tourism, Hospitality and Events Industry at CAUTHE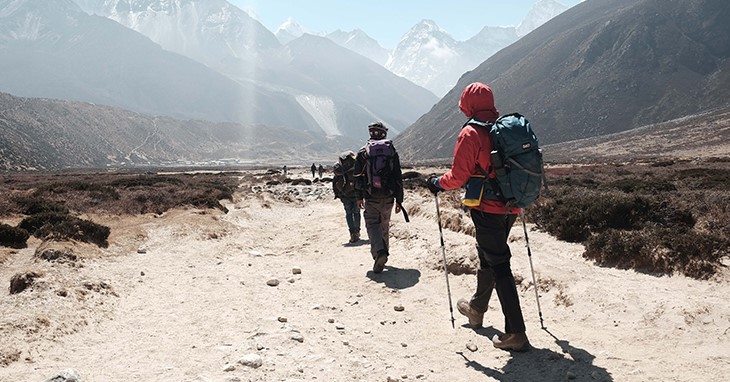 The Council for Australasian Tourism and Hospitality Education (CAUTHE) 2021 Conference hosted academics and industry delegates to present their theories and concerns surrounding the current issues in the Tourism, Hospitality and Events Industries. Professor Marianna Signala, The Chair, Scientific Committee and member of the William Angliss Institute Higher Education Academic Board, said the conference "empowered colleagues to network, strengthen and establish new collaborations, to post and share inputs, questions and comments."
Angliss staff presented four academic papers at the conference.
Reset and refocus: the changing landscape of events, by Dr Effie Steriopoulos and Dr Jeff Wrathall looks at the negative effects the pandemic has caused on the event industry. The paper explained the focus on the need for adaptability, flexibility and prioritising safety and risk assessment in the event industry.
Dr Marcela Fang presented her and Dr Kijung Choi's study, Thriving in Uncertain Worlds: The Mediating Role of Psychological Safety in Hospitality and Tourism Students' Online Learning Outcomes. The study analysed student's experiences with online learning and how this conversion to online learning effected their learning outcomes. The findings emphasised the need to construct online courses that improve these learning outcomes and the student's experience.
Dr Ajay Khatter, Dr Leanne White, Dr Joanne Pyke and Professor Michael McGrath's paper, Influence of Stakeholders on Environmental Sustainability looks at this influence in the Australian hotel industry. The study found that due to the inclusion of multiple stakeholders, with differing intentions, it is difficult to carry out environmental sustainability in the industry.
Giving voices to the professional tour guides: perspectives of their social identity, a case study by Birgitta March, Dr Caroline Winter and Dr Kim Williams looked at professional tour guides' challenges and expectation in their careers. The results found that their working conditions were challenged in numerous ways and felt unrecognised by the industry legislative bodies, yet they did feel a sense of belonging and comradery with other members of the industry.
The CAUTHE 2021 Conference finished with a presentation from the Victorian Tourism Industry Council (VTIC) CEO, Felicia Mariani. She explained that the VTIC maintains support for the tourism and events industries through training and wellbeing programs.