Considerations for the Hospitality Industry in a Post Pandemic World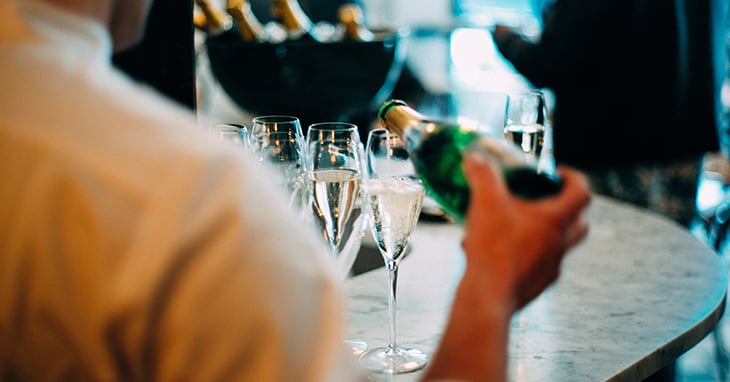 In a post-pandemic outlook, the hospitality and tourism industries need to look for viable and innovative business models. An insights report from Ducere Internal Research, Trends, consumer behaviour and the future ahead for the hospitality venues, with partners HungryHungry, Worksmith and Ordermate (2020), found that incorporating data and social media, employing staff who are aligned with the business vision and delivering appropriate training to keep business sharp is key.
Rob Weston, General Manager of Worksmith, Mark Calbro, Co-Founder of HungryHungry and Ordermate and Claire Bryant, a self-employed marketing specialist, spoke to staff at the William Angliss Institute conference, about the effects COVID-19 has had in the hospitality industry and how inspiring the younger generation of new workers can help businesses adapt and thrive.
Hospitality businesses' use of social media has rapidly grown during the pandemic, therefore keeping customers engaged while also establishing new ones. Claire discussed that "high profitability models take advantage of data and social media."
"People are desperate for staff," Rob said, continuing to say it is important to have "the right staff in the right place." Employing staff that love what they do is a fundamental consideration. Embracing and utilising social media is wonderful for the hospitality industry, but "nothing is exclusive," says Mark. "Technology is important..." but the foundation for a successful business lies in a "great venue offering, staff and training."
Qualities that business owners are looking for in new employees include being adaptive and job-focused is important, but be wary of just "working in the business, not on the business," says Rob and continually find ways to improve. Mark emphasised the importance of authenticity and caring for the industry you are in, in order to be a great member of staff and a leader.
William Angliss Institute aims to strongly and wholly train students in the hospitality, tourism and events industries. This training can be combined with the younger generation's knowledge of technology and social media to create an appealing and well-rounded employee.