Hotel management guru visits Angliss students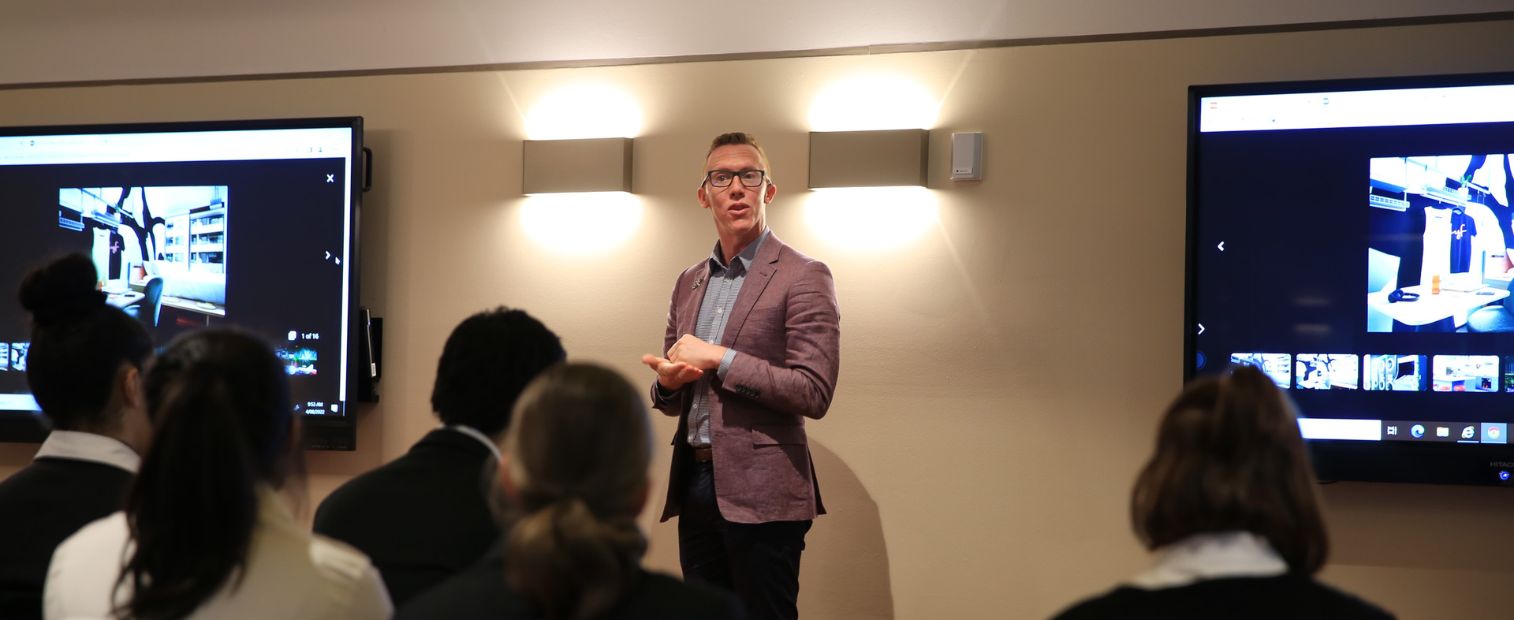 Mark Tierney has a wealth of hotel industry knowledge and he recently spoke to Angliss students about his time in the industry, sharing tips and tricks in the field and revenue management hacks. His exciting presentation offered anecdotes and gave relatable context to industry procedures that may have otherwise been regarded as complicated.
His passion for the industry was infectious and his analogy about booking clients into rooms as being like a game of 'human Tetris' received several laughs from the engaged audience.
Sophie Seeger, Program Leader Hospitality and Youth Learning said, "It was an eye-opening experience, with many students unaware of this exciting field of hotel management."
This is just one of the many industry presentations that Angliss hosts.
If you're interested in starting an exciting career in hotel management, check out our website or contact us at +613 8595 5334 orenquiry@angliss.edu.au