Indigenous ingredients flavour teacher skills week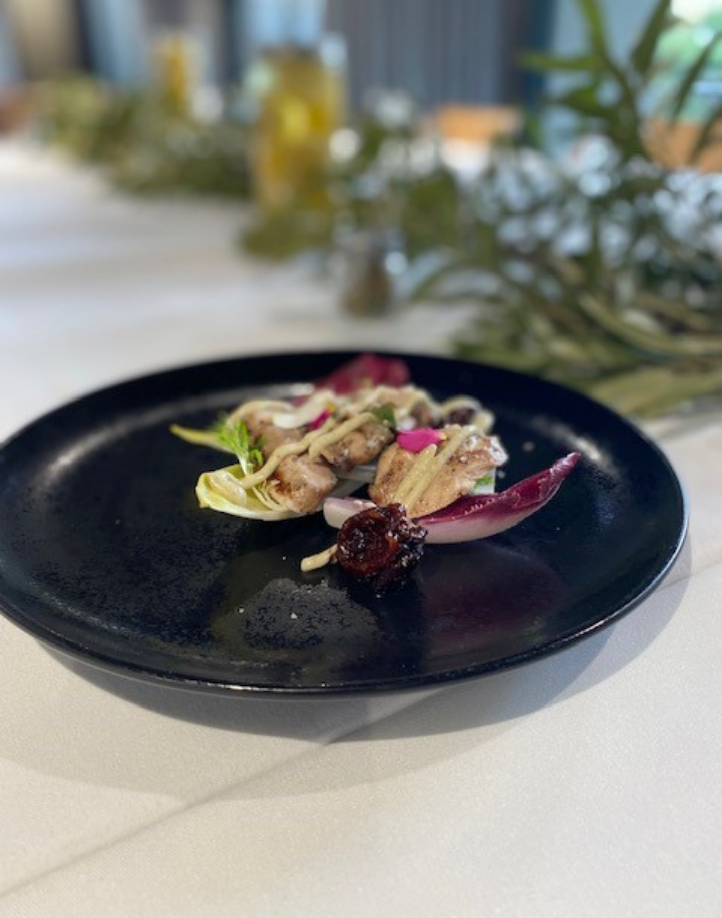 The Department of Education hosted many NSW secondary school hospitality teachers for a week of masterclasses, a four-course native ingredient-inspired lunch and a five-course plant-based dinner to have a taste of the skills, techniques and considerations students learn on Angliss Sydney campus.
The hospitality teachers had the opportunity to hone their skills and work with Angliss trainers on a series of masterclasses with students to develop key course elements for both the lunch and dinner focussing on using Indigenous ingredients.
Chef Josh said the menus were developed as a whole team effort.
"Chef Darren included a smoking workshop which developed/produced the puree element in the first course, vegan fetta was a product of Chef Jules' masterclass and included in the second course, whilst the sourdough bread side was thanks to the hard work of Chef Christopher Walton who had nurtured the starter for the past few weeks and baked some amazing sourdough baguettes," Josh said.
The first course at our dinner was an assortment of baby winter vegetables and a smoked eggplant puree hidden amongst a base of edible soil.
"Served alongside polenta chips and housemade sourdough, this edible masterpiece was a talking point for the night and set the scene for what was to come," Josh said.
The dessert selection for the lunch included cinnamon myrtle tiramisu, lemon myrtle sable choux, strawberry gum macaron and anise myrtle cannoli.
Josh's love for indigenous ingredients has grown through his many years of training apprentices which has seen him train on remote locations such as TIWI islands and help run food trucks in Sydney's Hyde Park.
"My theory is to incorporate the native ingredients into modern techniques and finding the right balance can be very challenging at times but is very rewarding."
"The best part of these lunches is when you hear the teachers taking back dishes to their classrooms and promoting these ingredients to our young chefs of the future," Josh said.