Kariton Sorbetes - a celebration of culture, flavour and friendship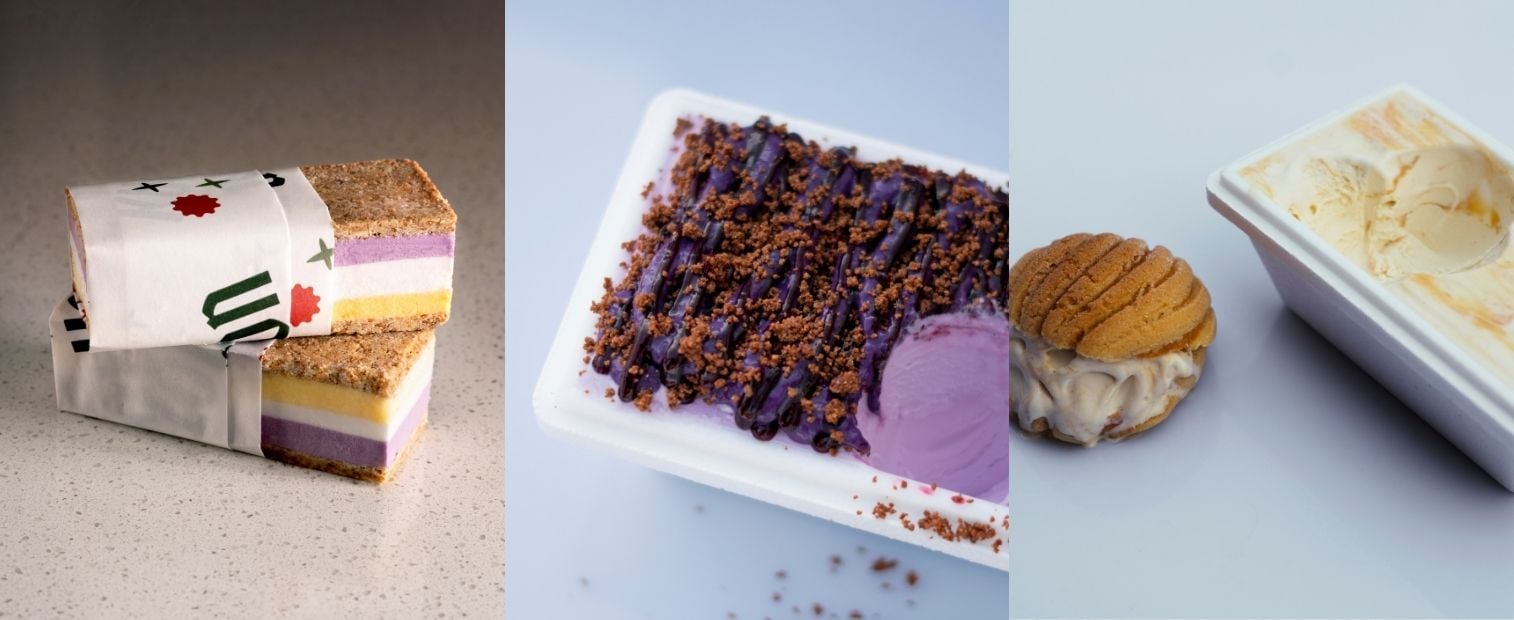 To taste global cuisine in Melbourne, the hub of Australia's food and lifestyle culture, all you need to do is walk down the street or add to cart! Angliss alums John Rivera and Minh Duong created Kariton (Tagalog for 'cart') Sorbetes (also known as dirty ice cream) in March 2021, giving people a glimpse of Asia with their Filipino and Vietnamese inspired ice cream.
"Being able to produce something that cures homesickness for some people is a gratifying and fulfilling thing for us! We get so many messages, especially during the strict lockdowns, of how our gelato has been able to let them 'travel' without leaving their home. Australia was built on multiculturalism, and seeing so many new culturally driven food businesses pop up will only add to Melbourne's rich culinary landscape," said John.
John and Minh met at an Angliss bread-making class in 2012; little did they know years later they'd start a business together.
"One of our favourite things at Angliss was the practical classes and learning from seasoned industry professionals. It's very tough to get a taste of every aspect of your craft in the industry. Fortunately, Angliss allowed us to experience that throughout our course."
Some people may advise you to not start a business venture with your friends over the fear of it not working out, but for John and Minh it's been one of the best things to come out of the pandemic.
"Open and consistent communication means that all partners have a clear understanding of the business's goals, struggles, and potential. It's key to establish everyone's responsibilities from the get-go."
"At the end of the day, it's important to remember that you are still friends (in our case, very close friends) and that you're there to support each other through it all."
Both John and Minh have over 20 years of combined hospitality experience working for fine-dining and contemporary establishments such as Maha, Lume, Sunda and more. They became patisserie and cookery experts during that time and absorbed how restaurants at the top of their game run their businesses.
"Our flavours are inspired by our cultures and upbringing; our execution comes from our years of working in fine dining restaurants. Beyond the fine-dining techniques, our appreciation for gelato and sorbets grew! For us, we see it as a canvas to incorporate texture and contrast and a bit of fun."
Are you thinking about creating your own business? Here's a bit of homework and advice from John:
Learn the techniques and practise them until you master them! As young, ambitious cooks, we want to experiment with the craziest techniques and flavour combinations (we were definitely one of these students too). Enthusiasm is key, but you must learn how to crawl before you walk and well before you run.
One of the best pieces of advice we got from a chef in our formative years was investing in a spoon instead of an expensive knife. You need to train your palate and keep that flavour memory in your mind. You can only do this by tasting fearlessly, eating out (when you can) and experiencing different food cultures and flavours.
Being comfortable in the basics of cooking or patisserie will mean that you will be a more complete and confident chef in the future.

Published 30 September 2021