Kosta Atsiaris and his career-defining moment at The Ascott Limited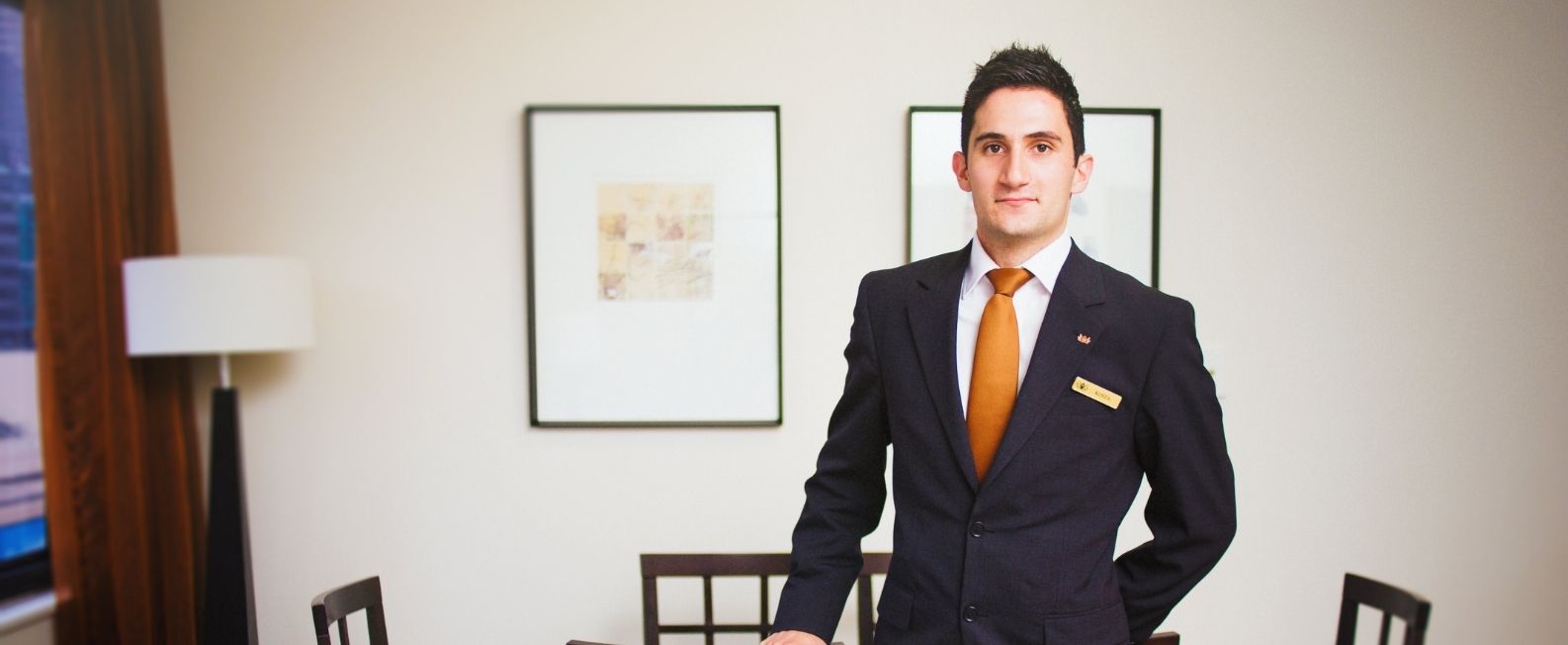 When Kosta Atsiaris enrolled in the Bachelor of Tourism and Hospitality Management in 2014, he was on a mission to gain as much experience and as many connections as possible. On top of his studies, he complimented his knowledge with real-life experience at the Radisson as their Food and Beverage Supervisor and Disney World as their Front Desk Agent & Concierge.
"Walt Disney World came to campus and performed interviews. I got the opportunity to head over to Orlando, Florida for 12 months. It was hands down the best experience. The training and exposure they gave were world-class. I would recommend it to all students. I made some of my closest friends during my time there, and they're all around the globe," said Kosta.
With careers advisors, networking opportunities, recruitment sessions from industry leaders and industry guest lecturers all year round at Angliss, Kosta's best advice in excelling your qualification is to take advantage of what's on offer on campus.
"From day one to my final day and then going into the workforce full time, Angliss gave me the foundation to perform at a high level. I still keep in touch with many of my teachers. On occasion, I enjoy coming back and sharing my journey with up-and-coming students. I try to give a little insight and advice to help them along their journey."
After completing his degree, Kosta was selected as Australia's first candidate for The Ascott's Management Associates Program. He completed 18 months of training in hospitality management. At the time, this was the only program of its kind in Australia to have a fully-funded overseas component. Fast forward seven years later, he is now The Ascott's Assistant Director of Sales.
"The great thing about my current role is every day is different. I enjoy problem-solving and being able to offer our clients the best experience possible. Over my time with Ascott and within Sales itself, I've been able to build a well-connected network within my portfolio which has built me some very strong foundations for my current role," said Kosta.
If you're unsure about the future or where you'll sit in the industry - don't worry! There are signs and cues everywhere to help you decide. The day-to-day learning Kosta experienced while at Angliss is still relevant to his job today.
"I enjoyed the business and financial subjects at Angliss, and as I was working in operations at the time, it was very relevant. Having those subjects was a great way to learn the back end and see how all the pieces fit together. It gave me great insight and the edge I needed to apply for the Management internship with The Ascott Limited."
Learn more about our hospitality programs or industry events exclusive for students and alumni today!
Published 5 October 2021