Ascott Selects William Angliss Graduate for Management Program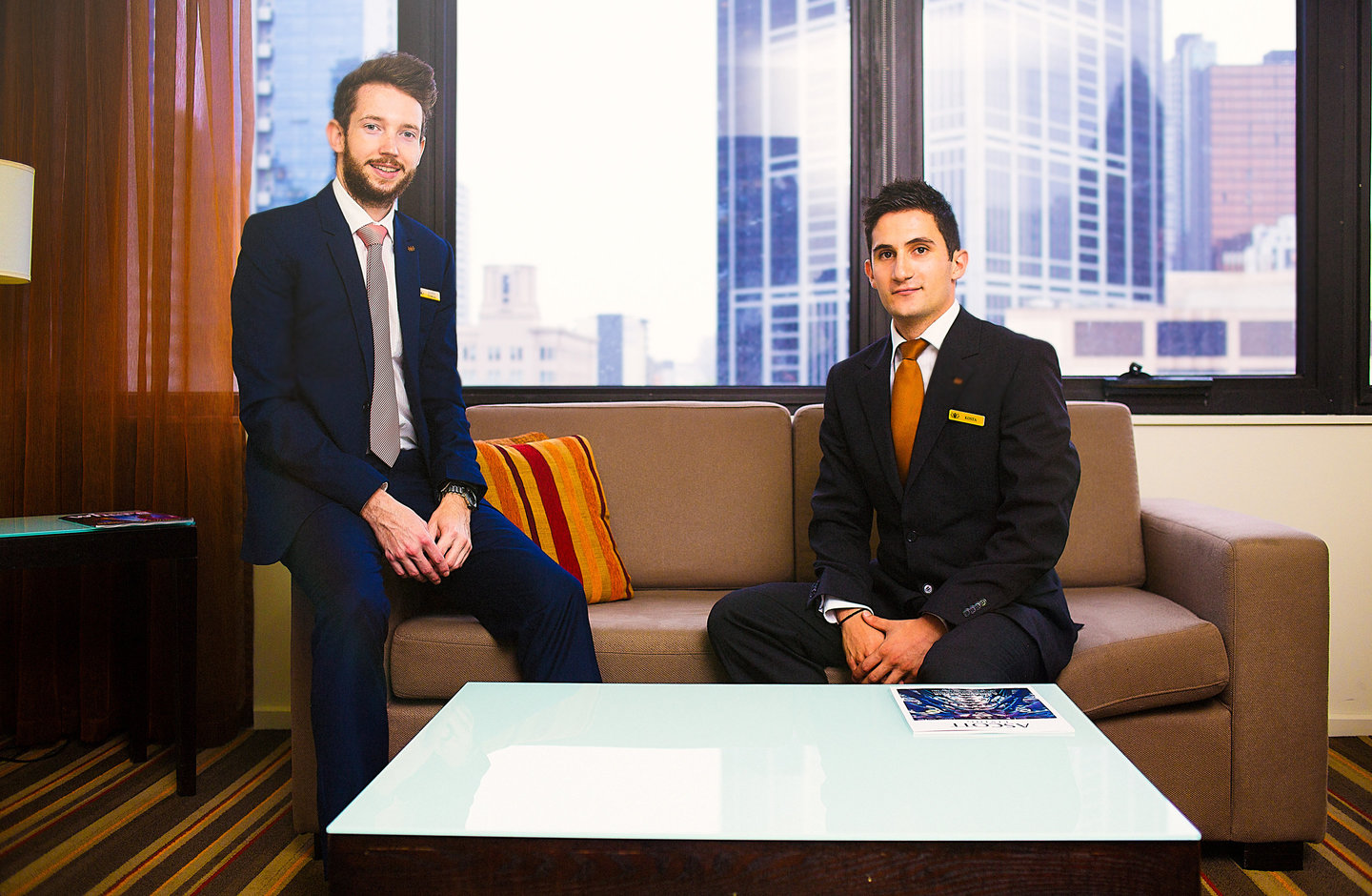 A William Angliss Institute graduate is the first Ascott Management Associate in Australia to receive overseas exposure and tailored on-the-job training.
The world's largest international serviced residence owner-operator, The Ascott Limited (Ascott), has employed its first Ascott Management Associates Program (AMAP) candidate in Australia.
AMAP is a specially tailored 18-month on-the-job learning program for recent graduates. During the program, Ascott trains the selected Management Associates to develop the knowledge and skills to excel in hospitality management and is the only program of its kind in Australia to have a fully-funded overseas component.
William Angliss Institute graduate Kosta Atsiaris was the successful candidate. Kosta will receive exposure to different cultural and business experiences and will have the opportunity to work in all areas of the operations of the company's serviced apartments in Melbourne, which includes Citadines on Bourke Melbourne and Somerset on Elizabeth Melbourne, as well as attachments to The Ascott Limited's management arm including finance, HR, reservations, marketing and sales.
Kosta graduated from William Angliss Institute in 2014 with a Bachelor of Tourism and Hospitality Management. According to Kosta; "I really enjoy working with people and working in hospitality management gives me the opportunity to solve challenges for people. The Ascott Program will allow me to learn more of the business side too and I will have the opportunity to work internationally for three months."
Martin Lawley, Director, Human Resources at The Ascott Limited says "As Ascott continues to expand our global network; we want to nurture young, promising talents who can take on key responsibilities within our serviced apartments. During the program, our Management Associates are equipped with a good grasp of our business complexities as well as skills to excel in hospitality management."
William Angliss Institute Careers Advisor Daena Ristevska said Kosta was very focused and knew what he wanted. "He came to me and asked to be introduced to the right people at our recent Careers and Employment Expo and specifically wanted to be introduced to 'the right person' at The Ascott Limited as he was impressed with the program being offered and the reputation of the group for investing in the development of their staff."
"Students at William Angliss Institute have access to our extensive industry contacts with regular visits and site excursions to help students realise their dreams and work in the industry," Daena said.
The Bachelor of Tourism and Hospitality Management at William Angliss Institute includes industry-specific subjects with a focus on management, including food and beverage management, hotel and resort operations and event management.