Making Wilsons Prom more accessible rewarding for tourism students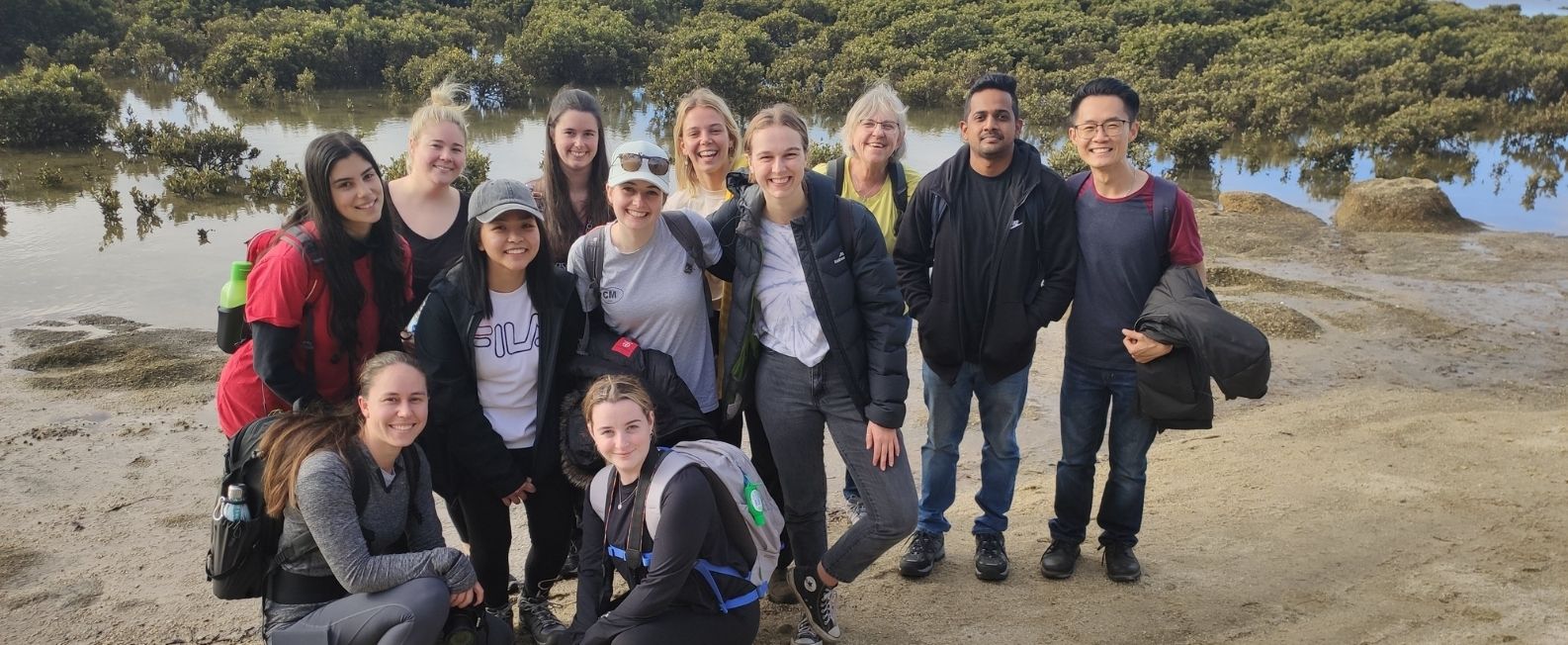 Inclusive horse-riding, standing-up adaptive paddle boarding, scuba diving and forest therapy were among stand-out ideas from Angliss tourism degree students presenting their assessment projects as part of an ongoing collaboration with Parks Victoria.
Other ideas included a new 'wildlife track' for juniors with restricted mobility, sea kayaking for visitors with limited mobility plus many technologically advanced style of tours.
This year Parks Victoria threw down the gauntlet to a combination of Bachelor of Tourism (Ecotourism) and Bachelor of Tourism (Marketing) students to deliver some ideas for accessible experiences for Wilsons Promontory visitors, giving them exclusive access to Wilsons Promontory and Parks Victoria staff to learn more about accessibility and inclusive tourism experiences.
The Bachelor of Tourism (Ecotourism) students spent three days at the popular Victorian destination learning about visitors, conservation and access across the park, in preparation for their industry-led assessments.
Parks Victoria have been working with the Bachelor of Tourism students over the past 18 months and each year they provide a research question and objectives followed by input and review of the final assessment projects.
Due to the ageing population and the National Disability Insurance Scheme, Parks Victoria identified the growing market for accessible experiences/activities. Also one in five Australians have a disability according to the Australian Bureau of Statistics 2015 ​and this includes a very diverse group and range of abilities.
"The authentic learning experience, focussing on the application of a real industry problem, ensures students are industry-ready and equipped with the skills to build a sustainable tourism future. The Ecotourism students were asked to embed sustainability and minimum impact in their proposals," said William Angliss Institute lecturer, Belinda Daly.
"Working with the Angliss students on this project gives us some fresh insights and it was interesting to see the students considered a wide range of different accessible experiences for seniors and then also those with autism, physical disabilities as well as those with a mental illness," Parks Victoria Tourism Partnerships Coordinator Lisa McKenzie said.
Student Melissa Adamson focussed her marketing subject project on providing accessible snorkelling and scuba diving tours during off-peak times in Wilsons Promontory and her ecotourism project on sea-kayaking tours.
"I've found this collaboration with Parks Victoria one of the most practical and rewarding assignments I have ever done. It's super fascinating to work on a topic that was chosen by Parks Victoria, as it feels incredible knowing the ideas we come up with, for Accessible Tourism development, are relevant to the current focus for Wilsons Promontory.
"Accessible Tourism is an area of the industry I previously did not know much about, so the focused learning we did on this topic and location expanded my knowledge of the industry and Wilsons Prom as a destination.
"All the Parks Victoria guest speakers provided great insight into the work Parks Victoria does in the accessible tourism space plus we got to see the variety of beach wheelchairs and trail rider chairs, available for those with accessible needs.
"This made me realise the importance of tapping into the accessible market - that is not only the right thing to do, but also a growing travel market that is waiting for more tourism products to be made available to them and that information available about what destinations and tourism offerings are accessible to them is a key barrier standing in the way of tourism utilising this market," Melissa said.
On-site briefings provided students the opportunity to hear from different stakeholders, providing critical information to help inform their assignments, and build their knowledge of both Gippsland, accessible tourism and Wilsons Promontory.
"Authentic learning is so powerful for students. The opportunity for them to work on responding to a research brief from industry and present their ideas for feedback provides so much value.
"I am so incredibly proud of their achievements, particularly as this subject was delivered online. We have been fortunate to have a lot of support from Parks Victoria and value their partnership and commitment to our students." William Angliss Institute lecturer Jess Derham said.
Published 6 April 2021